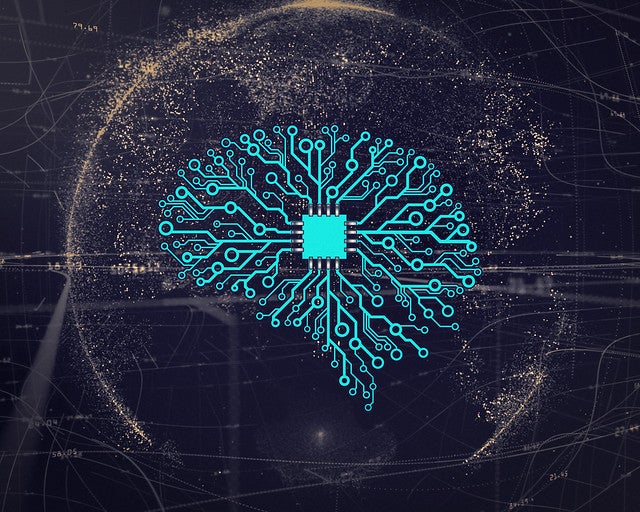 Foodservice operators are using Artificial Intelligence (AI) in restaurants. Its benefits include cutting costs by using self-service kiosks and chats bots so employees don't need to take as many orders and reservations, reducing human errors, and giving customers more control to personalise their orders and improves customer experience.
AI in restaurants
Verdict Foodservice looks at how foodservice operators are using AI to give customers a more convenient, personalised experience, from custom drive-through menus to food safety reporting.
McDonald's
International fast food chain McDonald's is one of many foodservice operators that have started to use AI in restaurants.
In March 2019 McDonald's acquired personalisation company Dynamic Yield to offer personalised recommendations to customers at drive-through windows. The menus on display change depending on the time of day, weather, current restaurant traffic and trending menu items. After testing the Technology in restaurants in the US last year, McDonald's will incorporate the technology across its digital platforms including in-store self-order kiosks and its mobile app as well as at other drive-through restaurants in the US.
McDonald's Corporation CEO and president Steve Easterbrook said of the Dynamic Yield acquisition: "Technology is a critical element of our Velocity Growth Plan, enhancing the experience for our customers by providing greater convenience on their terms. With this acquisition, we're expanding both our ability to increase the role technology and data will play in our future and the speed with which we'll be able to implement our vision of creating a more personalised experience for our customers."
Sonic Drive-In
Technology company Mastercard and kiosk vendor Zivelo launched a pilot scheme with Sonic Drive-In in May this year to give customers voice-powered ordering and a personalised dynamic menu at selected restaurants in the US.
The AI used in the restaurant industry will enhance the drive-in and drive-through ordering experience for quick service restaurants (QSRs). Customers will be prompted to order from an AI-powered voice ordering assistant, which will integrate with a dynamic menu display. The menu will automatically update using a proprietary AI solution made by MasterCard. It allows the display to personalise to the specific customer or other factors including weather, time of day, season and location.
MasterCard vice president of integrated customer engagement Jon Dorch said: "We see facets of our brand, our restaurants, and AI technology converging in a way that makes for a special customer experience. Sonic is known for a fun environment and a full menu with extensive customisation options that allows guests to personalise every meal."
Starbucks
Coffee chain Starbucks and technology company Microsoft worked together in May this year to create a more personalised customer experience in its stores by introducing advanced technologies from cloud computing to blockchain
At Microsoft's Build developer conference in May 2019, Microsoft and Starbucks explained some of the collaborative projects they are working on including predictive drive-through ordering. The Starbucks app already offers curated recommendations to customers based on past orders, Starbucks is now testing new drive-through menus based on store transaction histories and inventory, time of day, and current weather conditions. Microsoft stated that in the future it plans to give customers the option to have even more personalised menu recommendations.
Starbucks executive vice president and chief technology officer Gerri Martin-Flickinger said: "We have a world-class team of technologists engaging in groundbreaking innovation each day. Their inventiveness and intellectual curiosity are matched by their dedication to enabling the Starbucks experience, and this is increasingly critical to how technology has to show up for us. Everything we do in technology is centred around the customer connection in the store, the human connection, one person, one cup, one neighbourhood at a time."
Chick-fil-A
US fast food restaurant Chick-fil-A announced in May this year that it was going to use AI and machine learning in the restaurant industry to analyse social media posts for conversations around food safety. The foodservice operator made a framework to identify keywords and sentiment from consumer posts across different social media platforms. The AI will be able to spot signs of foodborne illness from social media posts with 78% accuracy. Restaurant managers can receive push notifications with details about alarming social media posts with the option to contact customers directly via their social media accounts. Chick-fil-A is also using AI to instruct employees on proper handwashing techniques to reduce the risk of foodborne illness overall.
Chick-fil-A restaurant food safety and product quality Davis Addy told VentureBeat: "For us in this journey with analytics and food safety, we're going from a place of hindsight to insight and eventually foresight so we can be more proactive in helping our Restaurants better identify and address food safety risks."
Aramark
Food, facilities management and uniform company ARAMARK has partnered with technology company Mashgin to expand its use of AI in major league baseball stadiums where its company operates.
Mashgin develops AI-powered express self-checkout kiosks that can scan multiple items at once without barcodes using computer vision, reducing the time customers spend waiting in queues. As part of Aramark's new Walk Thru Bru grab-and-go beverage market concept, the kiosks have been installed across its ballpark locations. Customers will be able to place items they want to buy on the Mashgin kiosk and they are then scanned simultaneously leading to quicker payment and a reduction in waiting time.
Aramark senior vice president and chief digital information officer Mike Giresi said: "We can offer even more convenient and personalised consumer experiences with new digital technology that is powered by artificial intelligence. Every application we build, based on AI, feeds data back into itself and provides us insights to be smarter not only about our operations but also the needs and preferences of our clients and consumers."
According to Mintel research on digital trends, more than two in five consumers agree digital assistants are useful to them. As customers become more experienced with digital assistants AI will become more popular among foodservice operators.