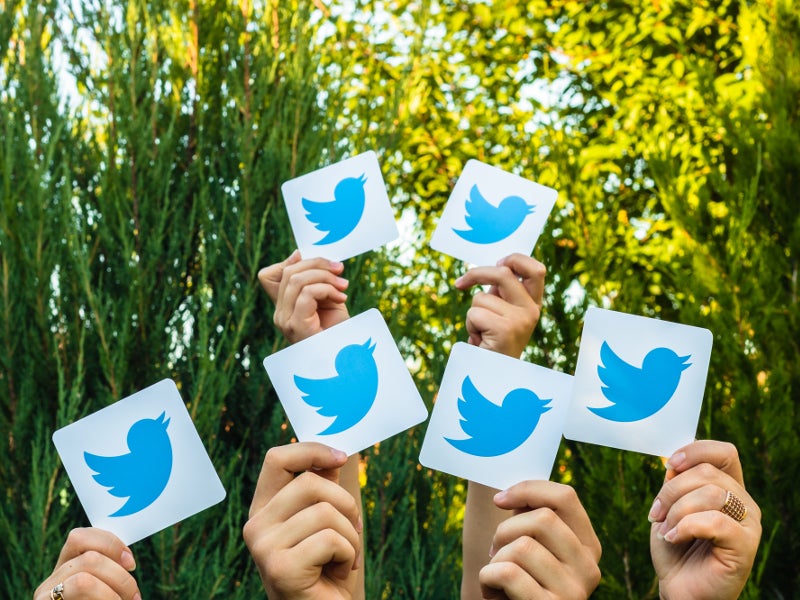 Biggest influencers in food service: The top ten chefs
Jose Andres is a Michelin-starred, James Beard Award-winning chef. Founder and chairman of World Central Kitchen, he is regarded as one of the most influential people by Time magazine. He has also co-founded the Think Food Group, which owns more than 30 restaurants globally.
He has authored three cookbooks, including the New York Times bestseller 'We Fed an Island', which is a description of how Andres and his team fed hundreds of Puerto Ricans after Hurricane Maria devastated the US Virgin Islands and Puerto Rico in 2017.
Followers: 816,168
GlobalData influencer score: 100
Dear friends of the @uscoastguard We did 14k meals yesterday, 20k today we could do 30k if we had your support if you had a heli free. We goa marked sites and names of the places we need to bring food! @usaid #ChefsForBahamas pic.twitter.com/oqwtTo5K7G

— José Andrés (@chefjoseandres) September 7, 2019
Zack Gallagher, a professional chef from Donegal, Ireland, serves as food tourism promoter for Ireland. He serves as a food ambassador for Fáilte Ireland, National Tourism Development Authority of Ireland. He is also the co-founder of Irish Food Tours, which provides tour operators and holiday amenities to tourists looking to explore the quality of local Irish foods.
Zack started the blog www.IrishFoodGuide.ie in 2008 that includes recipes, foodie chats, news, and other information on food and the food tourism industry in Ireland. He also serves as a judge at the Blas na hEireann Irish Food Awards.
Followers: 36,032
GlobalData influencer score: 99
Ireland's #Food scene has undergone something of a revolution in recent years! Artisan producers and world-class chefs have been getting creative with our produce, using fresh local ingredients to create incredible flavours, that look amazing too! https://t.co/OHJmUi7WDV

— Irish Food Guide – Zack (@IrishFoodGuide) September 22, 2019
Adie Hush is a chef and food blogger from London, UK. He regularly tweets about healthy food, recipes, and the latest trends in the food industry.
Followers: 40,623
GlobalData influencer score: 96
Lemon Coriander Chicken #Curry
My own recipe.

Coriander Green Chilli Lemon Ginger & Onion spice paste. Fried off & added home made chicken stock.

Flavour deepened with Fish Sauce Paprika & Shrimp paste

Deep Rich Potent#Diaryfree #Nutfree #Glutenfree#Healthy pic.twitter.com/FFCe4yTO8Q

— Adiehush (@AdieHush) August 28, 2019
Joe Bandler is a chef and restaurateur, who has written several cookbooks such as 'Small Batch Preserves: Jams, Conserves, Marmalades and Jellies', 'Small Batch Preserves: Pickles', 'Small Batch Preserves: Chutneys and Relishes', and 'Gifts From Your Kitchen'.
He also contributes significantly to the www.sugar-free-zone.com website that features recipes, products, diets, and lifestyle articles to lead a sugar-free life. He posts recipes, kitchen equipment, and Gizmos reviews on the website.
Followers: 74,978
GlobalData influencer score: 85
#RECIPE #sugar-free Scrumptious Splenda Oatmeal Cookies https://t.co/cqCYI3bDQL pic.twitter.com/0ooGUJSeD0

— Chef Joe Bandler (@ChefJoeBandler) September 29, 2019
Gordon Ramsey is a multi-Michelin starred chef based in the UK and the executive chef at Hell's Kitchen. He owns a string of restaurants in the UK, Hong Kong, Singapore, France, and the US. He is also associated with TV shows including Masterchef US, Hotel Hell, and Kitchen Nightmares.
Gordon has also authored several cookbooks such as 'Gordon Ramsay's Ultimate Fit Food', 'Gordon Ramsay's Bread Street Kitchen Cookbook', 'Gordon Ramsay's Ultimate Home Cooking', and the more recent 'Gordon Ramsay Quick And Delicious'.
Followers: 7,274,042
GlobalData influencer score: 85
Oh lord…. @GRStreetPizza are making breakfast pizza a thing !! pic.twitter.com/oKiiYP7j1z

— Gordon Ramsay (@GordonRamsay) September 14, 2019
Jp McMahon is a chef, restaurateur, and author from Ireland. He runs the Aniar Boutique Cookery School and is also the culinary director at EatGalway Restaurant Group. He has hosted many lectures, events, and exhibitions and is also part of the Food Council.
Jp McMahon is the founder and director of Galway Food Festival and also the commissioner for Euro-Toques Ireland. He has authored a cookbook 'The Irish Cookbook' and also organises the Food on the Edge symposium in Galway, which brings together the best chefs from around the world.
Followers: 17,572
GlobalData influencer score: 83
Dexter beef tartare, pepper dulse @AniarGalway pic.twitter.com/956xE3eZVn

— Jp McMahon (@mistereatgalway) September 11, 2019
Jamie Oliver is a chef and restaurateur based in the UK. He has been associated with a number of food campaigns such as 'Feed Me Better' to introduce healthier food options for school children in 2005.
Jamie owns a restaurant business named Jamie Oliver Restaurant Group, which produces digital content, runs franchised restaurants, and markets a range of food products curated by Jamie.
Jamie recently unveiled a book titled 'Veg: Easy & Delicious Meals for Everyone'. Some of his other popular cookbooks include 'Jamie Cooks Italy', '5 Ingredients – Quick & Easy Food', 'Jamie's 15-Minute Meals' and 'Everyday Super Food'.
Followers: 6,713,454
GlobalData influencer score: 80
Wow, Buddy Oliver sure is following in the steps of his Dad…!

Buddy is getting your weekend started with some seriously good scrambled eggs 👇 #SaturdayBrunch pic.twitter.com/jprXTXmIlm

— Jamie Oliver (@jamieoliver) September 14, 2019
Rocky and Mayur are TV anchors and food enthusiasts, who travel across India to capture food flavours from different cultures and states. Highway on My Plate (HOMP) was one of their most popular shows that won the Indian Telly Award for the Best Travel Show within two years of airing.
Other shows that the anchors have been part of include India's Most Haunted and Jai Hind with Rocky and Mayur.
Followers: 1,630,227
GlobalData influencer score: 79
It's very very rarely that I say great things about vegetarian food (usually I say nothing)- but on #IndiasBestRestaurants today here's a vegetarian meal I loved with superb flavors. SUBSCRIBE NOW for new videos every alternate day here's a unique eatery https://t.co/itIXXsHagT

— GOURMANDIZERS (@rockyandmayur) September 23, 2019
Nigella Lawson is a UK-based food writer and cookery host. Her first book, 'How to Eat' was published in 1998, while her second, 'How to be a domestic goddess' helped her win the British Book Award of the Year. More than three million copies of her books have been sold till date.
Nigella started hosting her own cookery TV series 'Nigella Bites' in 1999. She also hosted 'Nigella Feasts' in the US in 2006, followed by a number of shows including 'Nigella's Christmas Kitchen' and 'Nigella Express'.
Followers: 2,633,457
GlobalData influencer score: 77
It's Rosh Hashanah, and that means Honey Cake is #RecipeOfTheDay. I also need to point out, as I do every year, that there is actually no honey it. https://t.co/RZ09oRHeU8 pic.twitter.com/WdZFHfrSSR

— Nigella Lawson (@Nigella_Lawson) September 29, 2019
Damian Wawrzyniak is an award-winning chef and culinary influencer based in the UK. He was voted as one of the Top 10 UK Food Pioneer by BBC Good Food and was honoured with the Knights Cross Award by the President of Poland.
Damian has experience in two Michelin Star restaurants and has cooked for the Royal Family twice. He also provides food consulting services, cooking classes, and private dining services.
Followers: 19,508
GlobalData influencer score: 77
I've heard lots of people are storing food to survived winter because of BREXIT.
.
If you guys need any help, I am pretty good with curing meats and making pickles, I could show you how to survive six months with water, flour and beets
.
P.S. Give me Potato – I'll make you vodka! pic.twitter.com/2BingInDK8

— Damian Wawrzyniak (@ChefConsultant) September 3, 2019