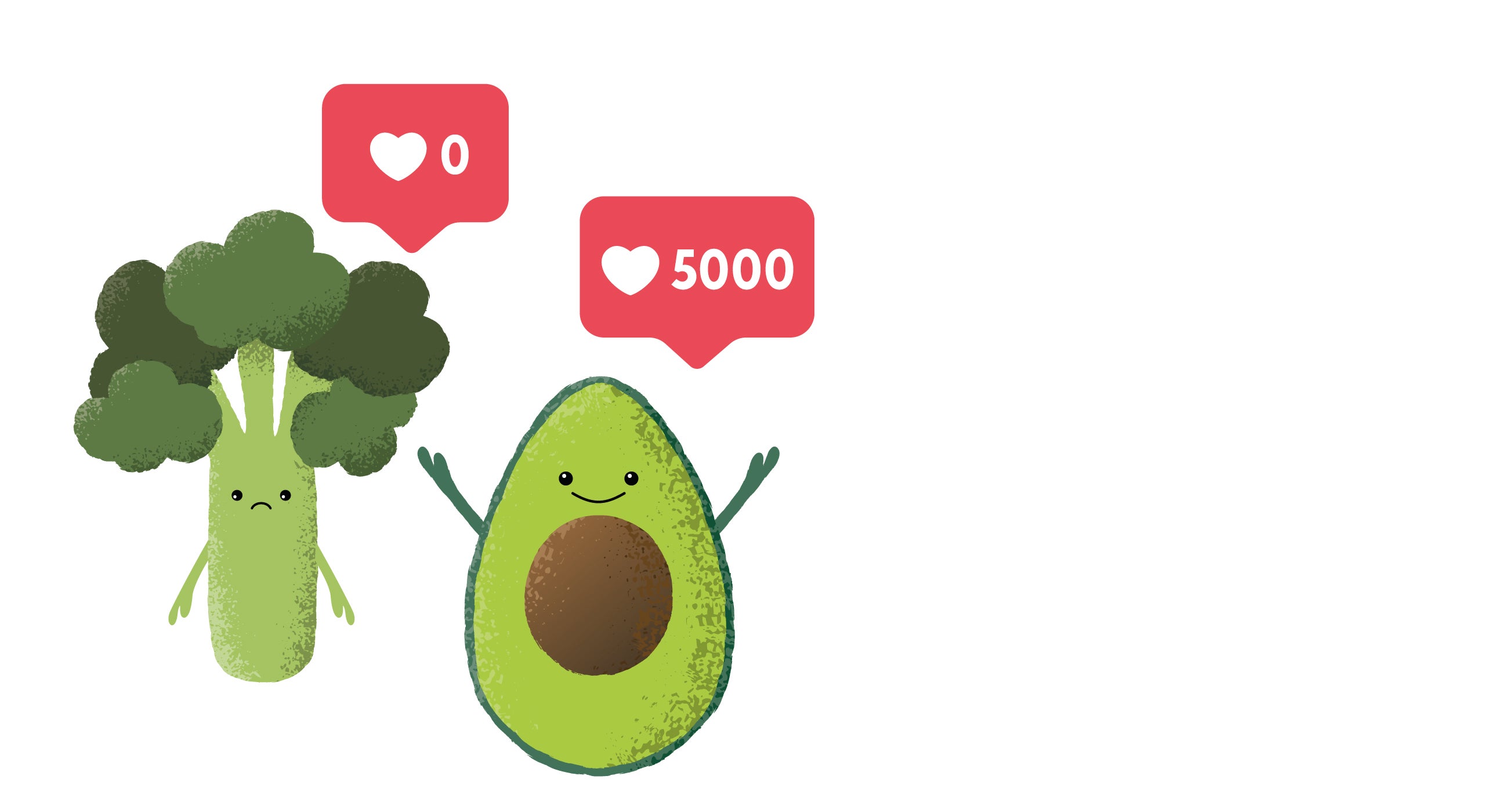 Biggest influencers in foodservice: The top ten chefs to follow
Using the GlobalData Influencer platform, we've named ten of the most influential foodservice chefs on Twitter, based on their performance and engagement during Q3 2020.
Damian Wawrzyniak is a Polish chef who is best known for his promotion of Polish babka cake. Chef Damian is also the only Polish chef awarded with the Knights Cross honours by the President of Poland. He was named as UK Top 10 Food Pioneer by BBC Good Food.
Twitter followers: 22,504 GlobalData influencer score: 68
What a day, what a week, what a month, what a three months!

I feel blessed, we have made it! pic.twitter.com/W2LxE6EUT6

— Damian Wawrzyniak (@ChefConsultant) July 18, 2020
Giada De Laurentiis is an Italian-American Emmy award-winning chef, writer and television personality. She is the author of nine New York Times bestselling cookbooks, host of Food Network's 'Giada at Home' and she also appears regularly as a contributor and guest co-host on NBC's 'Today'.
Twitter followers: 1,710,197 GlobalData influencer score: 69
Lasagna Rolls 😄RECIPE: https://t.co/A6410yZpgc pic.twitter.com/Y2Fj4O1sKg

— Giada De Laurentiis (@GDeLaurentiis) September 11, 2020
Lawson is an English food writer and cooking show host. She began her work in the industry as a book reviewer and restaurant critic. She has also written cookbooks 'How to Eat', 'How to be a Domestic Goddess' and 'Nigella Bites'. She has hosted TV shows including 'Nigella Bites', 'Nigella Feasts', 'Nigella's Christmas Kitchen' and 'Nigella Express'.
Twitter followers: 2,673,698 GlobalData influencer score: 72
Chicken with 40 Cloves of Garlic is #RecipeOfTheDay. And don't worry, the garlic cloves steam sweetly in their skins. This is much mellower than you might think. I consider bread for dipping into the juices essential. https://t.co/WFJAT86mmL pic.twitter.com/1tzRiflIUN

— Nigella Lawson (@Nigella_Lawson) August 30, 2020
Bandler started off as a young chef then turned into a business consultant to restaurant owners. As well as this he has released cookbooks on 'Joe's bucket list', while also contributing recipes as well as Kitchen Tools and Gizmos reviews on the website Sugar-Free Zone.
Twitter followers: 71,506 GlobalData Influencer score: 73
#RECIPE #sugar-free Scrumptious Splenda Oatmeal Cookies https://t.co/cqCYI3teIj pic.twitter.com/GzCkxpFbaD

— Chef Joe Bandler (@ChefJoeBandler) August 29, 2020
Jp McMahon is a chef, restaurateur, and author. He is culinary director of the EatGalway Restaurant Group and runs the Aniar Boutique Cookery School. Founding chair and director of the Galway Food Festival, Jp is an officially appointed Ambassador of Irish Food as well as receiving the only Michelin Star in the west of Ireland. He organises an annual international chef symposium entitled 'Food on the Edge' in Galway and writes a weekly column for the Irish Times.
Twitter followers: 20,488 GlobalData Influencer score: 76
Good news #theIrishcookBook has sold over 10,000 copies since it's publication at the end of February. 6 difficult months for our restaurants, 6 glorious months for Irish food internationally ❤️ pic.twitter.com/LDZbogqK66

— Jp McMahon (@mistereatgalway) September 29, 2020
South African celebrity chef Lesego Semenya is renowned for his best-seller cookbook' Dijo: My Food, My Journey' which was released in 2018. Semenya has also worked in radio, as a monthly guest on 'The Great Escape' on Metro FM and on Power FM on 'Power Lunch', as well as being a regular contributor for South African national newspaper City Press.
Twitter followers: 93,395 GlobalData Influencer score: 78
Someone asked for a cake recipe. So I sent them my red velvet one, strange at it may sound I usually don't expect people to try my recipes. 2hrs later she sent me this pic. This is what red velvet is meant to look like. She even made the cream cheese icing 😍👌🏾 pic.twitter.com/nOia8n4sXR

— Lesego Semenya (@LesDaChef) September 21, 2020
Gordon Ramsay OBE is a British chef, restaurateur, writer, and television personality. His restaurants have been awarded 16 Michelin stars in total and currently hold a total of seven. His signature restaurant, Restaurant Gordon Ramsay in Chelsea, London, has held three Michelin stars since 2001.
Ramsay is known for presenting TV programmes about competitive cookery and food, such as the British series 'Hell's Kitchen', 'The F Word', and 'Ramsay's Kitchen Nightmares'. Ramsay has released a number of books, many of which have become bestsellers around the world; including his autobiography, 'Roasting in Hell's Kitchen'. In 2006, in recognition of all that Ramsay has contributed to the industry, he was awarded the Order of the British Empire by Queen Elizabeth II.
Twitter followers: 7,449,262 GlobalData Influencer score: 79
Pretty true…. #2020Challenge pic.twitter.com/WnuUyMjGiW

— Gordon Ramsay (@GordonRamsay) August 8, 2020
A four-time James Beard Award-winning TV personality, chef, writer and teacher, Andrew Zimmern is regarded as one of the most knowledgeable personalities in the food world. Zimmern is known for being the co-creator, host, and consulting producer of the Travel Channel television series 'Bizarre Foods with Andrew Zimmern'.
Zimmern is a contributing editor and award-winning monthly columnist at Mpls. St. Paul Magazine and a senior editor at Delta's Sky Magazine, as well as a published author having written several books including 'The Bizarre Truth: How I Walked out the Door Mouth First … and Came Back Shaking My Head'.
Twitter followers: 1,264,814 GlobalData Influencer score: 79
Enjoying a bowl of Beijing noodles. If you missed my last IG Live, go check it out on YouTube: https://t.co/P11z50L0Ss. This recipe will surely become one of your family favorites! pic.twitter.com/mfXPmb8AGZ

— Andrew Zimmern (@andrewzimmern) October 12, 2020
Zack Gallagher is a chef, food writer and the founder of Irish Food Tours. As well as a Blas na hEireann Irish Food Awards judge, Gallagher is one of Failte Ireland's Food Ambassadors and is committed to the development, promotion and marketing of an all-Ireland Food Tourism network.
Twitter followers: 36,794 GlobalData Influencer score: 87
A wee special Congratulations to our friends and neighbours @ODonnellsBakery here in Donegal who have Won a Gold Medal at the @guildoffinefood Great Taste Awards, for their Atlantic Wheaten Bread available nationwide from @Aldi_Ireland 🥂 pic.twitter.com/sveVfaa7Qi

— Irish Food Guide – Zack (@IrishFoodGuide) September 22, 2020
José Andrés is a Michelin-starred, James Beard Award-winning chef, and was named among Time's "100 Most Influential People." He is the founder and chairman of World Central Kitchen, the NGO behind #ChefsForPuertoRico, and cofounder of ThinkFoodGroup, which has more than thirty restaurants around the world.
Andrés is also the author of three cookbooks and the New York Times best-selling 'We Fed an Island', which describes how Andrés and his team cooked for hundreds of thousands of hungry Americans in Puerto Rico after the devastation of Hurricane Maria.
Twitter followers: 930,453 GlobalData Influencer score: 100
Behind the scenes of @WCKitchen meal prep in Beirut today! The sandwiches are Kefta with red onion, hummus & tomato…Veg is cauliflower with roasted zucchini & hummus. Plus 100s hot meals to elderly & hospitals. Just a start….tomorrow we triple number of meals! #ChefsForBeirut pic.twitter.com/dESXW8OkaK

— José Andrés (@chefjoseandres) August 7, 2020