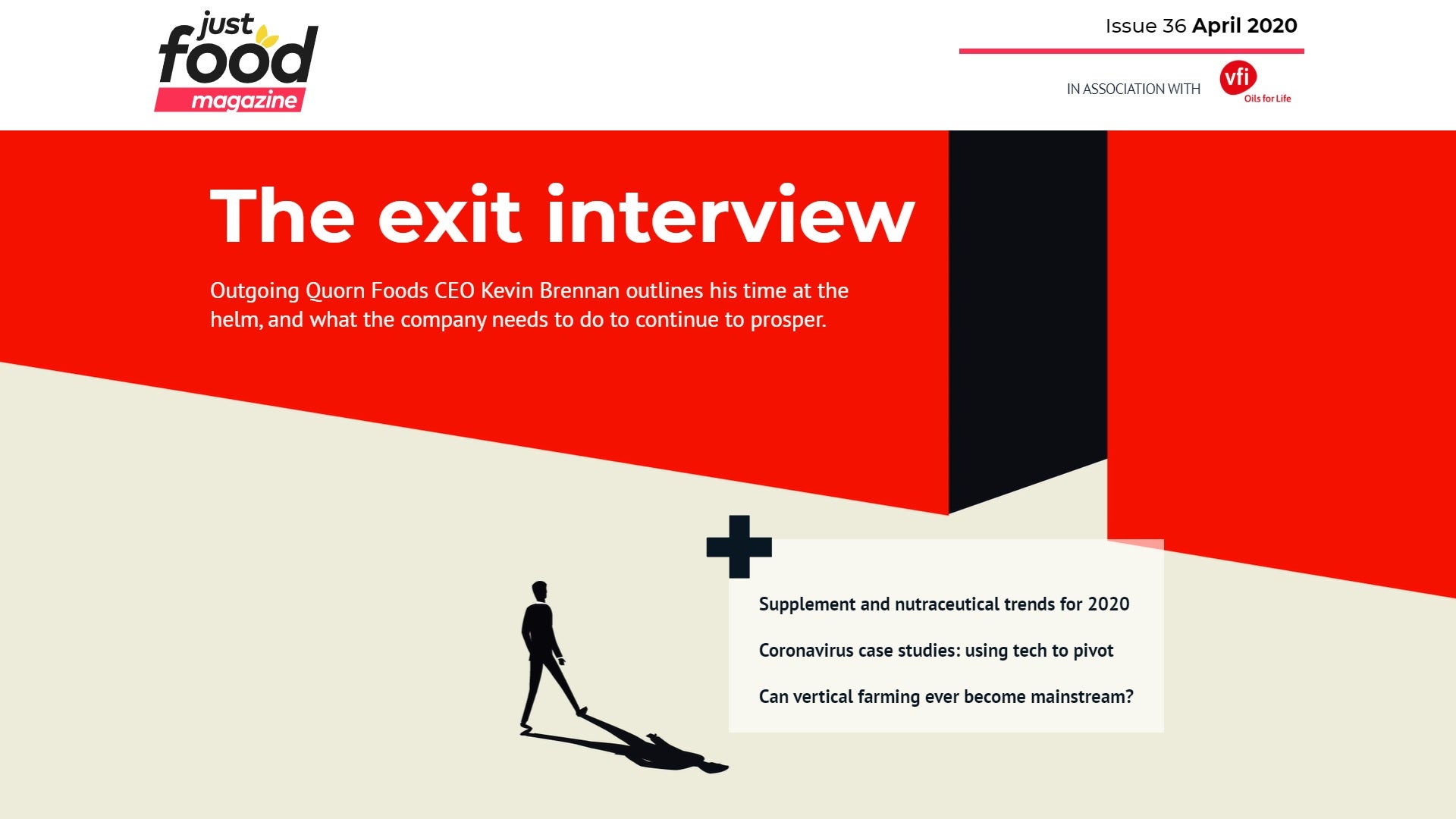 With the Covid-19 outbreak disrupting normal routines and operations, it's now clear that the impact around the world will be larger, and more permanent, than many predicted only months ago.
Just-food is available on all devices. Read it here for free on your computer, tablet or smartphone.
With the food industry disrupted as much, if not more, than many other sectors, in this issue, we highlight the current landscape in our Covid-19 briefing pages, and hear from a selection of SMEs about how they are adapting to new circumstances.
We also look into how technology is helping businesses adapt to the ongoing disruption through our coronavirus case studies; and we talk to the COO of the Food and Drink Federation about how the food supply chain has coped so far, as well as the broader implications for the industry moving forward.
Elsewhere, as concern over the environmental impact of food supply chains increases, we delve into the world of vertical farming, asking if the practice can become more established. In a similar vein of consumer awareness, with the continuing growth of the plant-based category we also take a look at the growing number of faux-fish products entering the market.
One sector more established than faux-fish is CBD food, and though some may be starting to view it as the norm, the sector is still a relatively young and rapidly growing one. We glance at the outlook for CBD in Europe, following recent comments from regulators. We also hear from those in the supplement and nutraceutical sector, who highlight what the key trends to expect in 2020.
As well as all of this, we also hear from the SMB director at Columbus UK, as they highlight their thoughts on recipe management, and how automation and agility are key for businesses, enabling them to pivot in response to new regulations or consumer desires.
To round things off, we look into the precedent set by a recent ruling by the Supreme Court over the Morrisons data leak case, and why businesses should not be lulled into a false sense of comfort when it comes to cybersecurity.
In this issue
Can vertical farming ever become mainstream?
Amid the growing concerns about climate change and feeding the world's increasing population, especially in urban conurbations in developing countries, Simon Harvey investigates whether vertical farming can become well-established in the market.
Click here to read more.
How faux fish is taking a shot across the bows of the UK seafood market
The rise in popularity of plant-based meat alternatives has led to some companies exploring the possibilities for other proteins. David Burrows dives into the state of play in the UK grocery retail market for seafood-alternative products, and asks those in the category how it could take shape in the coming years.
Click here to read more.
The exit interview: Quorn Foods' Kevin Brennan
Stepping down after a near-decade at the helm of Quorn Foods, Kevin Brennan talks to Dean Best on the growth of the UK meat-free firm and what the company needs to do to continue to prosper in an ever-more competitive market.
Click here to read more.
"Stay level-headed and positive" – SMEs on coping with coronavirus
There has been considerable disruption to the retail and hospitality industries following the government's advice for non-essential businesses to close. Andy Coyne and Simon Harvey ask a number of UK and Irish SMEs working in the food sector to tell us about the impact coronavirus has had on their day-to-day business lives.
Click here to read more.
Coronavirus case studies: using tech to adapt to disruption
'Baked in' recipe management: how tailored systems can help bakeries
Effective recipe management will be key to ensuring bakeries can satisfy health-conscious consumers, while retaining full control over ingredient levels and regulatory compliance, explains Simon Noakes, SMB Director at Columbus UK.
Click here to read more.
Next issue preview
In the next issue of just-food, we'll be focusing on automation and digitalisation in the food sector. Now more than ever, many are asking how technology can be a benefit to our supply chains and food manufacturing in the shift towards industry 4.0.
We'll also be taking a look at emerging ingredients, weighing up what the benefits of these novel substances are. There's no denying that CBD is currently a hot topic, but what other ingredients are on the rise in food processing?
It seems remiss not to acknowledge that Covid-19 will have a huge ongoing impact on the food industry and there will undoubtedly be many new developments over the next months.
You'll be able to read the latest analysis and insights in the next edition, but until then, keep up to date with the latest news on our Covid-19 timeline.
Subscribe to be notified when the next issue of just-food is available.
Visit our archive to read past issues for free.