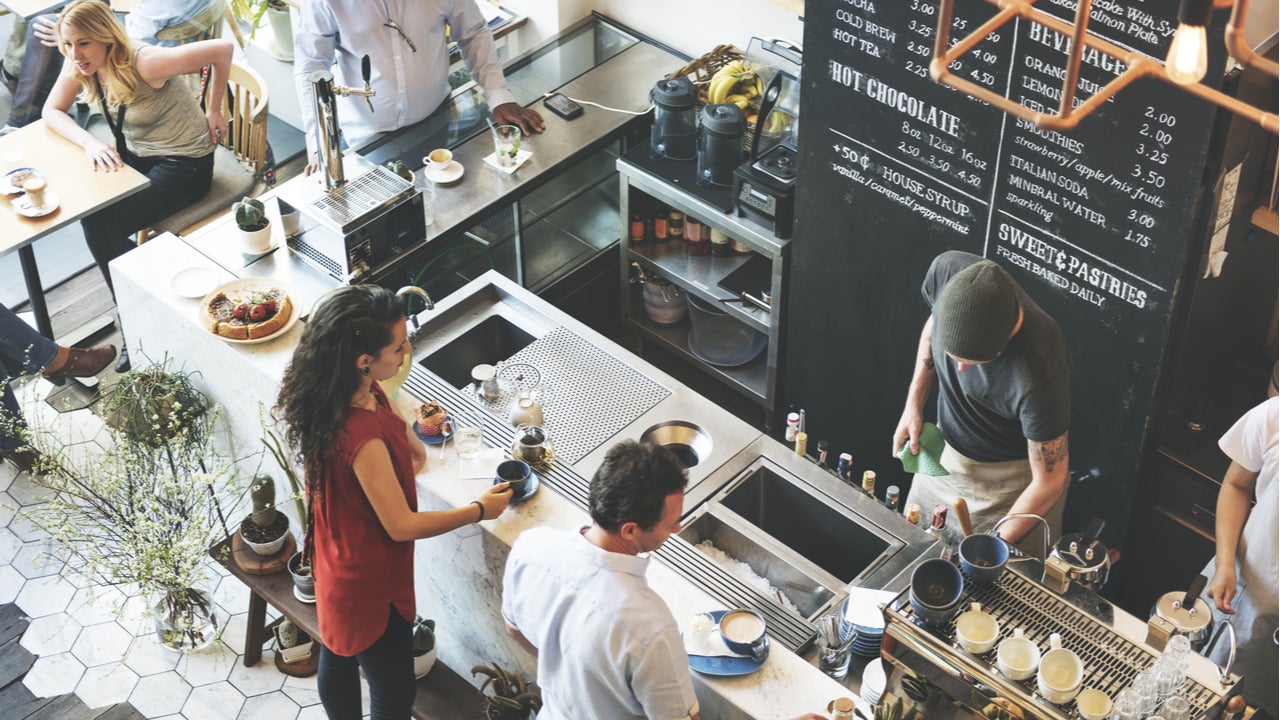 Garlic leads as Food Service lists five of the most popular tweets by foodservice critics in December 2020 based on data from GlobalData's Influencer Platform. The top tweets were chosen from influencers as tracked by GlobalData's Influencer Platform, which is based on a scientific process that works on pre-defined parameters. Influencers are selected after a deep analysis of the influencer's relevance, network strength, engagement, and leading discussions on new and emerging trends.
Top tweets by foodservice critics in December 2020
1. Michael Greger's tweet on the advantages of garlic
Michael Greger, an American doctor and advocate of whole-food, shared a video highlighting the importance of garlic in battling cancer and common cold. Garlic can help in reducing blood pressure, regulating cholesterol, boosting immunity and aid in the removal of cells affected by various viruses and cancers from the body.
Garlic was administered to patients suffering from common cold in a double blind, placebo controlled trial. Results from the trial showed that those patients who were administered with garlic has 60% fewer colds and also resulted in 70% decrease in the number of days affected.
The video also highlighted that garlic expedites relief, decreases severity of symptoms and accelerates recovery to fitness.
Benefits of garlic for fighting cancer and the common cold: https://t.co/XaOVlb0Okx pic.twitter.com/xqA8T9SNXw

— Michael Greger, M.D. (@nutrition_facts) December 18, 2020
Username: Michael Greger
Twitter handle: @nutrition_facts
Retweets: 43
Likes: 183
2. Mimi Aye's tweet on debunking myths surrounding Ajinomoto
Mimi Aye, a Burmese food writer, tweeted about the misconceptions regarding Ajinomoto, which contains monosodium glutamate (MSG) and how it has been a victim of negative publicity. Ajinomoto salt is added to umami, which gets its taste from glutamate and MSG is not harmful for health.
Aye claims that the brand name of Ajinomoto bore the brunt of racism and also emphasised that using the salt in limited quantities adds flavour to food items.
EMBRACE THE UMAMI #theMSGpod #TeamMSG #KnowMSG https://t.co/QLSfaAgTUc

— MiMi Aye (@meemalee) December 29, 2020
Username: MiMi Aye
Twitter handle: @meemalee
Retweets: 11
Likes: 69
3. Pete Wells' tweet on using NYC streets for dining
Pete Wells, a restaurant critic for The New York Times, shared an article about New York City (NYC) residents wanting to use the city's streets permanently as places for dining and recreation. The Covid-19 pandemic triggered a public experiment by blocking cars from entering streets, even as commoners made the best use of the opportunity.
The city's mayor also welcomed the shift as the residents started programmes such as Open Restaurants, Open Streets and Open Storefronts. The Open Restaurants programme has been made permanent although the Open Streets programme ended due to cold weather.
Imagining a future NYC using major streets in 3 boroughs for dining, performances, playgrounds. Why city planners are even talking about… public rest rooms. Imagine. https://t.co/oNCxM2smy2

— Pete Wells (@pete_wells) December 18, 2020
Username: Pete Wells
Twitter handle: @pete_wells
Retweets: 4
Likes: 65
4. Ryan Sutton's tweet on indoor dining leading to rise in Covid-19 cases
Ryan Sutton, chief food critic at NY Eater, shared an article on how indoor dining is one of the leading causes of Covid-19 spread in New York, according to the government. New York state Governor Andrew Cuomo planned to issue a ban on indoor dining but was met with backlash from the hospitality industry.
The governor's team offered information to support their claim that indoor dining led to the spread of Covid-19. Indoor dining was identified as the fifth or sixth highest category responsible for the spread of coronavirus. Cuomo also added that the Centers for Disease Control and Prevention's has issued guidance recommending the need to avoid non-essential indoor spaces such as restaurants and bars.
for those who STILL need a reason to avoid indoor dining, which the state will likely shut down in nyc early next week, kindly read this. new york could release more detailed data on friday (by @TanayWarerkar + @erikaaadams) https://t.co/Efte8log69

— ryan sutton (@qualityrye) December 9, 2020
Username: ryan sutton
Twitter handle: @qualityrye
Retweets: 8
Likes: 35
5. Ted Allen's tweet on Covid-19 impact on employees of restaurant business
Ted Allen, a food author and TV host, shared an article about coronavirus pandemic disrupting the lives of restaurant industry's middle class. Around ten million people were provided employment by the restaurants in US at the start of 2020, but more than half of them were retrenched following the Covid-19 outbreak in March.
Cooks, servers and managers working in the industry were left in the lurch due to pandemic. Subsequently, as dining restrictions were placed and government provided financial support, a number of restaurants managed to retain workers. Restaurants, however, were able to rehire only a small portion of their workers as the pandemic impacted business.
Now, here's a go-getter who should compete on #Chopped. Chef Jeff Danaher, if you're interested in applying, feel free to include this tweet. Good luck to you and Split-Rail restaurant. And love, always, to my Chicago.https://t.co/Yc80pmMEhs

— Ted Allen (@TheTedAllen) December 9, 2020
Username: Ted Allen
Twitter handle: @TheTedAllen
Retweets: 9
Likes: 32