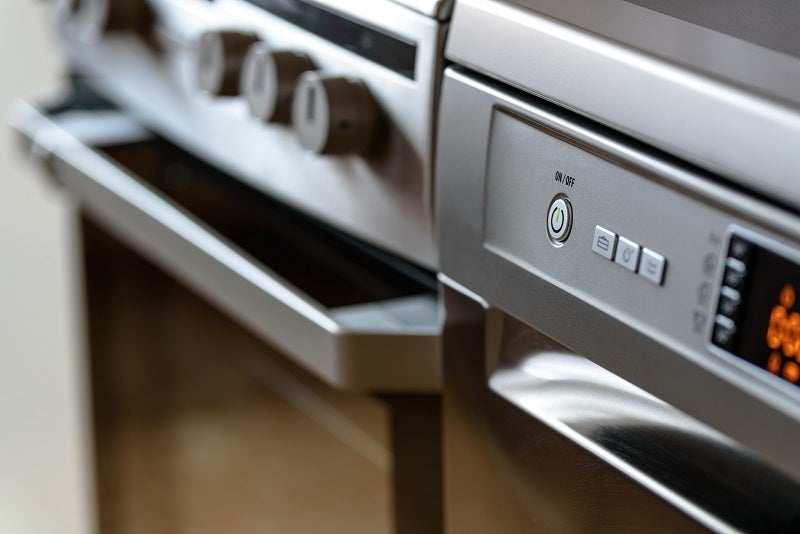 Specialist surplus equipment handler Ramco Foodservices returned to the Casual Dining Show in London this February.
The company collects, recycles and sells unwanted catering equipment through its eBay site, creating a profit for foodservice operators and reducing their environmental impact.
Verdict Foodservice spoke to Ramco business development manager Paul Fieldhouse at the exhibition to find out how restaurants can boost their environmental credentials while recycling equipment more responsibly.
Rosie Lintott: Do you think environmental awareness has become a bigger issue in the past years? 
Paul Fieldhouse: "The insights that we've gained over the last 12 to 18 months are that while we all know about waste food, the waste equipment market we believe is worth at least £250m around here in the UK, based on some research that we've done.
"But disposing of equipment compliantly and with a low environmental impact are key to the decisions that people are making. We are doing a survey at the show today to get a better understanding of that in terms of what the drivers are. Unashamedly in terms of piggybacking on the food waste agenda, for the operators who have surplus equipment that's what we've been leading on and it's resonated. We've been getting some good traction based on that.
"The surprising thing is that when we meet people for the first time and ask the question 'what's your policy for disposing of surplus catering equipment?' there's a tumbleweed moment. So when we say OK what about procurement, well we perhaps don't go through the procurement hurdles that we would do in terms of on boarding because there isn't a category currently for what we do, which is helping dispose of product that is coming to the end of its life. New technology and our eating habits are changing so with it we're seeing new versions of catering equipment.
RL: What is the system the company uses?
PF: "Before we go on site, because of technology we can get photography or maybe a video and we can get an idea of the type, but we need to assess whether it's an extraction and decommissioning, what's the access like, is it in the middle of the West End, do we need any lifting equipment, what technical expertise is required, is it gas, water, electricity for making safe. That's when we've got an onsite location where we're doing the extraction.
"Once it's identified and we've agreed what it is we're going to take away and then sell on behalf of the client. Then we will manage the project, bring it back to Lincolnshire and then we can sell direct, via eBay or in special sales. We've got a special catering equipment sale coming up in March where we've aggregated two or three different collections of equipment whether they're fryers or ovens or dishwashers or fridges.
RL: Has the company worked with restaurant chains already? 
PF: "We've been doing quite a bit with Byron and Wasabi recently and we've got a number of other people that we're talking to at the moment.
"But our routes to the equipment can be through contract caterers as well or facilities management. The interesting thing is who owns the equipment and who has the responsibility for dealing with it when it's being changed or when it's being disposed of. So it's a bit like foodservice; a bit fragmented, there isn't a clear direct route so we do need to continue to raise awareness.
RL: Where are the clients you sell to?
PF: "We sell all over the world; we don't have a sweet spot in the terms of clients. Because of the spiky nature of the equipment demand, it may be that we have a large number of a particular type of item – coffee machines, panini machines, fridges or a particular brand of combination oven – and then we've got literally hundreds, or we could just have two or three of an assortment. But the buyers of the used, second-hand distressed surplus [tend to be] independents, start-ups. We do sell back to hotel chains but it depends on the age and condition.
"Because the food part of the business we have a broader client base including the MOD. We sold a kayak to South Korea recently on our eBay site, because we handle literally everything, so food is a specific channel. But we sell bathroom equipment, we sell vehicles, we have equipment that came out of the Olympic park so there is a lot of waste.
RL: Can you see the effect your business is having on the environment?
PF: "I think its early days. As consumers, as business and supply chains and I'll be happier when waste equipment is in the foodservice psyche. And in terms of the environmental impact, it's good for business; less than 1% of everything that we handled last year went to landfill so the last thing we want to do is have it scrapped."