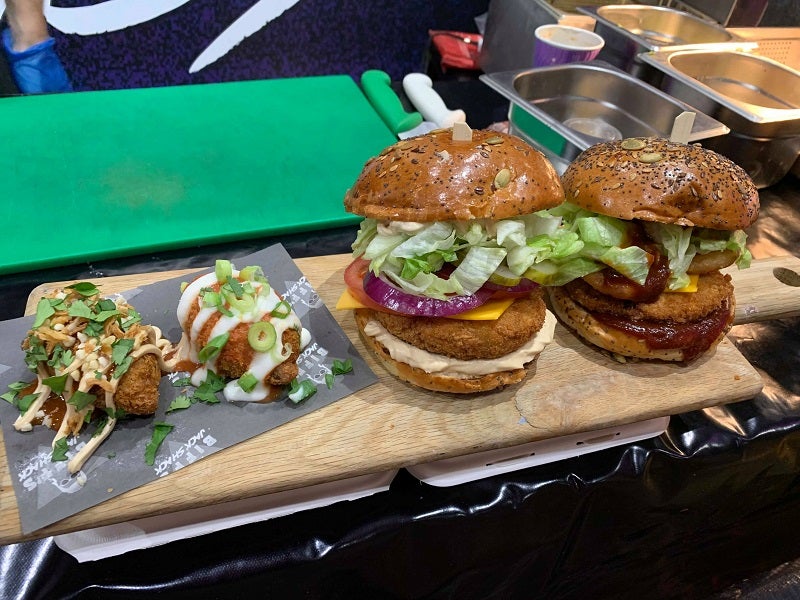 Vegetarianism and veganism is trending, with public awareness about health and the environment and compassion for animals encouraging more people to choose to become meat-free. According to Kantar Worldpanel, a quarter of UK diners have no meat or fish in their meals, as more people associate a vegetarian diet with health, fitness and well-being.
Verdict foodservice explores the ingredients that restaurants and foodservice companies are increasingly adopting in a bid to tap into vegetarian and vegan trends.
 Meat-free alternatives
Restaurant chains are now starting to use meat-free alternatives in their menus to cater to a growing vegetarian and vegan market. Beyond Meat is one company supporting this trend with its range of plant-based burgers, sausages and crumbles.
Del Taco recently began using Beyond Meat products, carrying out a trial run of vegan meat crumbles last September before adding the option to its menu at 16 San Diego-based locations in December.
American restaurant TGI Fridays added the plant-based burger to its US menus in September 2018, as well as a new 'bleeding' vegan burger in January of this year.
Jackfruit is now being used by fast food retailers and restaurants as a plant-based meat alternative, because the young, unripe fruits soak up flavour well and has a stringy, meat-like texture when it is cooked.
Biff's JackShack serves the new meat alternative as a main part of its menu, using the neutral flavoured fruit in dishes that consumers would usually expect as meat.
Dishes include, deep-fried jackfruit, burgers, jackfruit wings and jackfruit brisket chilli.
Vegan fish
Not many people would think they would be able to go to a local fish and chip shop and be able to buy something vegan. Now, London-based Sutton & Sons is  offering customers a fish-free alternative.
Made from banana blossom, the shop's 'fish' is marinated in seaweed and samphire to replicate the taste of fish. The menu also includes, fish burgers, battered sausages, scampi and vegan prawns all made using Japanese potato starch.
Similar dishes can also be found at By Chloe, which uses  crispy tofu as a fish alternative at several locations across London
Green pea protein
Pea protein has neutral taste and can be used in dairy alternatives such as cheeses and yoghurt.
When the plant-based protein is flavoured and sweetened it has a 'uniquely pleasant taste' using the green pea protein as a substitute for meat can give consumers health benefits.
Products that contain the green pea protein are Beyond Meat's Beyond Sausage, World Peas Brand's Peatos, Bolthouse Farms' Plant Proteing Milk and Ripple Food's Nutritious Pea Milk.
A&W Canada recently launched a plant-based Beyond Meat burger made using pea protein and grains.
Dairy-free
Non-dairy milks, yoghurts and cheeses are set to be increasingly popular choices at restaurants in 2019. In January UK pub chain Harvester launched an all-vegan menu in 200 of its restaurants across the UK, giving customers more options when dining out.
Harvester tested the new menu in 2017 by adding plant-based mains and desserts to its menu, including vegan rice pudding.
Other new vegan additions include the 'Beyond Bean Burger', topped with Violife 'cheese', and dairy free desserts 'Vegan Sundae Best', 'Blackcurrant mousse and 'Creamy Coconut and Black Cherry Rice Pudding'.