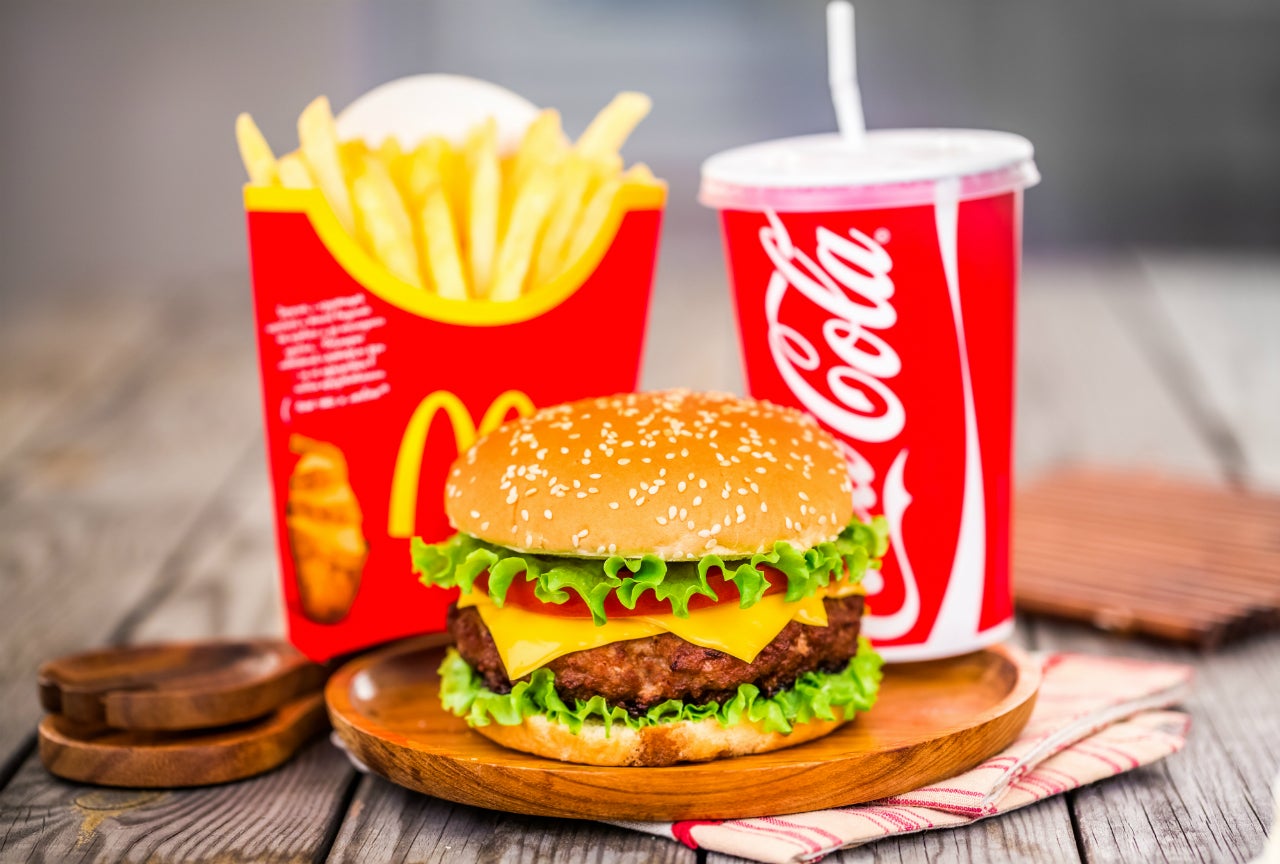 With the new Travis Scott Meal and matching clothing line, McDonald's is making marketing moves that align well with 90s nostalgia trends, as well as keeping the logistical efforts at a minimum post-outbreak of Covid-19.
Travis Scott, a rapper, songwriter and record producer, has made waves in the foodservice space, with his collaboration with McDonald's, the latest in a series of partnerships with large brands for Travis. His special edition of Reese's Puffs garnered major attention, selling out within 30 seconds and some people reportedly resold it for more than $200. Similarly, his NIKE collaboration was well-received. The McDonald's collaboration has already proven to be a pull for the media's attention as the launch announcement managed to snag the number one trending spot on Twitter.
The partnership's most easily accessible product is Travis Scott's signature order – a Quarter Pounder with cheese, bacon and lettuce, fries with BBQ sauce and a Sprite – can now be ordered at McDonald's as the 'Travis Scott' meal. The offering is on for a limited time, lasting until 4 October. This marks the first time since 1992's 'McJordan' by Michael Jordan. The collection that was launched alongside the new meal includes hoodies, t-shirts, accessories and collectable items and pays homage to some vintage McDonald's campaigns.
The collaboration is a smart move on McDonald's part. Travis Scott has already established that he has pulled in the retail space based on the success of his Nike collaboration, and consumers are craving nostalgia and familiarity, which the collaboration taps into. According to GlobalData's Recovery Tracker Survey – Week 7, approximately 57% of global consumers are always / often influenced by how familiar, risk-free or trustworthy the product / service seems. The 90s feel of this type of promotion for McDonald's runs throughout the clothing line, which is overall vintage-inspired and falls in line with Travis' general brand. Especially right now, during a global pandemic, consumers are interested in finding soothing and familiar products, which the 90s nostalgia can provide.
Another aspect that makes this marketing strategy very practical is that it does not need to add new items to the menu. McDonald's seems to be working towards a simpler menu as they dropped several items during the pandemic. Instead of creating a new item, the brand is repackaging what is already available. This significantly reduces the logistics involved.
The media buzz is certainly showing a promising result from the partnership, and if this goes well, McDonald's is likely to delve more deeply into these collaborations by offering more signature orders from other celebrities for a limited time.