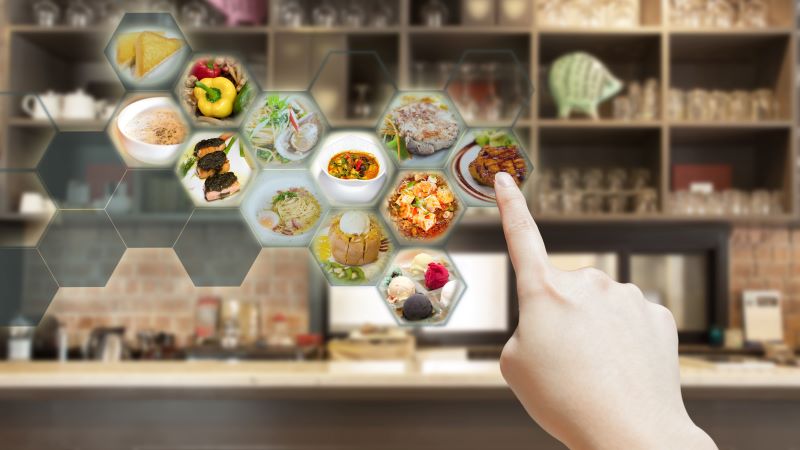 The applications for augmented reality (AR) in the foodservice sector are endless. As lifestyles become increasingly digital, and issues such as the Covid-19 pandemic and environmental, social, and governance (ESG) remain relevant, investment in AR technology can help companies to meet the demands of the modern consumer.
AR is a technology that allows the user to see the real world overlaid with digital data. Worth $7 billion in 2020, the AR market will generate revenues of $152 billion by 2030, according to GlobalData forecasts. In the foodservice industry, AR will be most valuable in its capacity to drive consumer purchases and improve operational efficiency.
Investment in AR drives brand engagement with digitally-savvy consumers
As consumer lifestyles continue to digitally transform, foodservice brands have adapted their marketing campaigns to reach as many consumers as possible. From sponsoring marker-based and superimposition-AR filters on social media apps and marketing virtual stores in gaming platforms such as Roblox, to offering gamification elements on product packaging. For example, Panera Bread's AR social media campaign reached over nine million users while Pizza Hut's collaboration with 8th Wall and Bandai Namco Entertainment led to a spike in mentions of AR in the foodservice sector in March 2021, as consumers flocked to Twitter and Reddit to comment on their gamified pizza boxes.
AR is also an enabling technology for the metaverse, so it will be vital for foodservice companies to explore what may be the next big marketing channel. Already in 2022, McDonald's, Bareburger, and Panera Bread have revealed their plans for the metaverse.
AR improves foodservice ESG strategies
Foodservice companies can use AR to improve their ESG strategies by reducing food waste and cutting carbon footprints. For example, providing visual information on menu items using AR can help reduce food waste, as the consumer can see an accurate representation of portion sizes and order an amount suitable for them. AR-enabled employee food preparation training can also help reduce food waste by improving product accuracy. Meanwhile, AR-enabled remote collaboration tools reduce the need for business travel, cutting carbon emissions.
AR can also be used as a tool by foodservice operators to convey and promote their ESG credentials to consumers. Educational campaigns using AR, such as McDonald's McMission app in Germany, educate consumers on sustainability commitments.
AR technology complements Covid-19 health and safety measures
As foodservice companies contend with various Covid-19 measures worldwide, AR can help to restore consumer confidence in dine-in services and can improve remote collaboration. AR-enhanced menus remove the need for physical menus and can support contactless ordering when combined with a digital payment solution while AR smartglasses allow for virtual approval vendors and provide independent training modules.
AR technology also has use cases in the online food delivery channel, especially as consumers undergo enforced isolation (as seen amid the Covid-19 pandemic). Online food delivery specialists have an opportunity to improve their platforms and services by incorporating AR models of menu items, which will increase the desirability of menu options. McDonald's is looking to pioneer this technology in online food delivery, with metaverse-related patent applications that include a metaverse restaurant, in which consumers can experience the surroundings and order food to their home.
AR will play an important role in the future of work
The adoption of AR in the workplace has been slow across the foodservice industry. The few use cases that exist are primarily for remote collaboration, spurred on by Covid-19 restrictions and the changing nature of working practices. AR devices can also be used for independent training, inventory management, and improving health and safety standards in food preparation. Foodservice companies deploying these solutions will see greater operational efficiency and improved profit margins. However, while costs remain high, investment will be primarily driven by large quick-service restaurants (QSRs) and foodservice suppliers that have both the financial capabilities and the demand necessary for success.