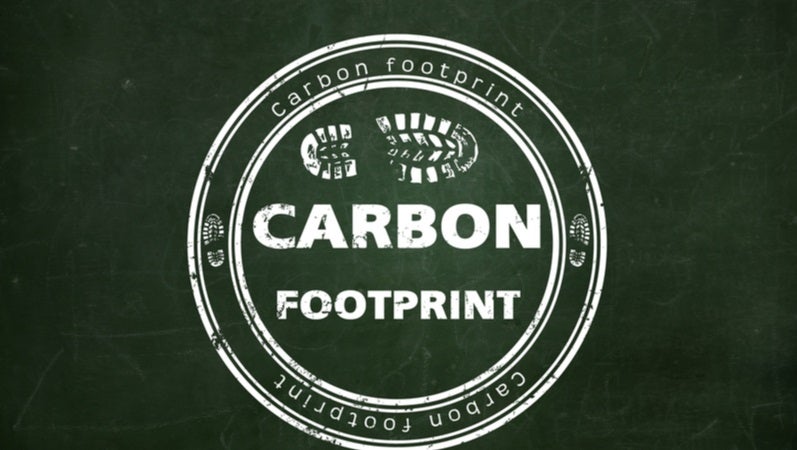 The scientific community has proven that climate change is a man-made phenomenon that needs attention in order to be contained. Therefore, consumers and fast moving consumer goods (FMCG) companies are under pressure to take action to reduce carbon emissions through more sustainable business practices and purchasing decisions.
Listed below are the key consumer and macroeconomic trends impacting the carbon emissions theme, as identified by GlobalData.
Carbon footprint labelling
Carbon footprint labels are created by FMCG companies and printed on their products' packaging to show the levels of CO2 emissions created by the overall production process. Companies are usually in partnership with a third-party which provides them with carbon certification services and advice. One such firm is Carbon Trust, which offers assurance on various environmental claims such as carbon neutrality and carbon footprint measurement.
Brand transparency
Modern consumers are highly influenced by companies' integrity prior to making a purchase. They demand transparency and more meaningful information about every aspect of the product creation, from ingredient source to the environmental impact of the production process. This includes the level of carbon emissions created at every step of the supply chain. Furthermore, consumers are wary of "greenwashing", i.e., false sustainability claims. Therefore, brands must provide quantifiable and clear information about their business methods and the impact had on the environment.
Online awareness
Nowadays consumers have quick and easy access to a wealth of information about products and the companies producing them. They only need to do a simple online search to check numerous product reviews which can include the environmental impact too. Therefore, companies need to be honest about their businesses and need to communicate effectively and transparently about the environmental impact of their products.
Increased urbanisation
Urbanisation is on the rise. By 2050, two-thirds of the world's population are expected to live in cities. This will mean more carbon emissions unless more sustainable initiative is in place. Therefore, the need to quantify and reduce the negative impact on the environment is becoming more important.
Covid-19
According to UK-based Carbon Brief, without the lockdown, the total amount of CO2 emissions in the atmosphere would have increased by 0.78% in 2020, compared to 2019 global average, but with the lockdown, the projection is slightly smaller (0.60%). Although human emissions drive the long term build-up of CO2 in the atmosphere, climate variations also have a large contribution. However, a reduction in carbon-heavy human activities will definitely decrease CO2 levels during the pandemic.
This is an edited extract from the Carbon Emissions in FMCG – Thematic Research report produced by GlobalData Thematic Research.