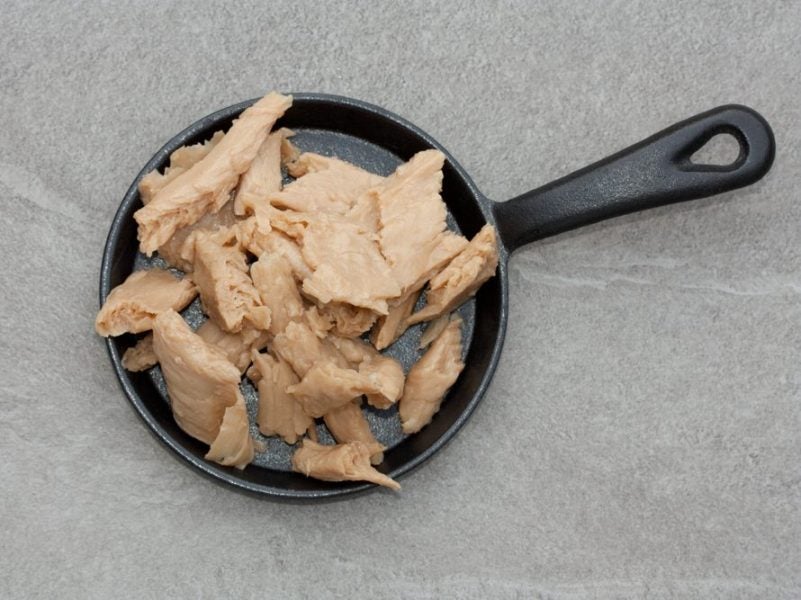 One of the world's largest private retail food and foodservice businesses will enter the alternative protein products market early April 2020.
Cargill targets plant-based protein markets for future growth
World-leading agriculture and food processing company Cargill anticipates a 70% increase in the demand for animal and alternative protein products over the next 30 years.
Cargill intends to launch a new private label plant-based meat brand in April 2020, hoping to capitalise on the growth experienced by the alternative meat product market.
Plant-based hamburger patties and various ground 'fake meat' products will be the first alternative meat products marketed by Cargill.
The announcement follows $100m of investments in PURIS, the largest North American producer of pea protein, used in the manufacture of plant-based protein products. The investments enabled PURIS to double its pea protein production capacity.
Alternative meat market value could reach $140bn within ten years
According to analysts at Barclays, the plant-based meat market could capture 10% of the $1.4tn meat market in the next ten years.
Consumer demand for meat alternatives has grown significantly in recent years. People are adopting plant-based diets, motivated by various reasons, including the preservation of the environment, protection of animals, and general health benefits.
There is a rising prevalence of vegetarianism, veganism and an emerging flexitarian trend worldwide. Supermarkets are increasing their vegetarian and vegan offerings to adhere to changing demands.
With Cargill specialising in protein products, the alternative meat market presents an attractive opportunity for one of the world's largest food distributors.
Cargill faces strong competition, but still has an advantage
Anticipated market growth in the meat substitute market has resulted in the emergence of a highly competitive marketplace.
Food startup Beyond Meat is the largest beneficiary in the market, boasting 166.6% growth in revenue in 2018 and achieving a turnover of $88m. However, the producer of plant-based meat substitute products is yet to achieve an annual profit. The company had a net loss of $30m in 2018. The company did have a successful IPO in May 2019 achieving a $1.5bn valuation. This increased by 859% to $13bn just three months later.
Market leaders include the likes of Morganstar Farms, a division of the Kellogg Company that produces vegetarian food, and Garden Protein International, owned by leading American packaged foods company, Conagra.
Cargill has an extensive supply network and a deep knowledge of plant proteins that will help it establish a market advantage.
The group intends to sell private label products sold under other company brands. This will allow the company to supply various foodservice and retail customers expeditiously. Cargill is expected to achieve a strong share in the alternative meat market by the end of 2020.