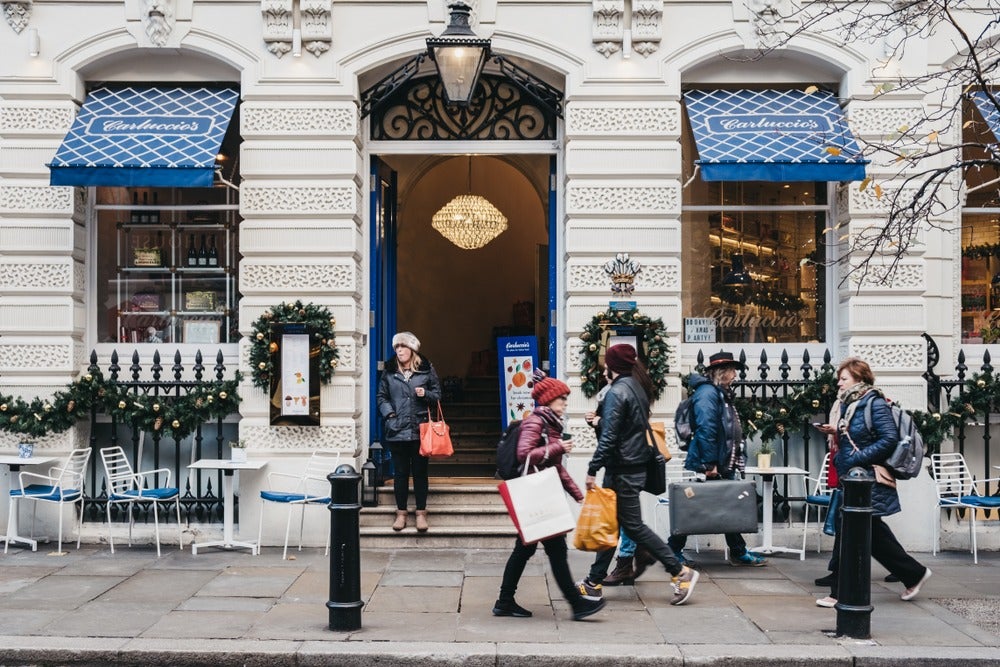 Across the UK's casual dining space, to stand still is to fall behind.
Carluccio's recently found this out itself when CEO Mark Jones announced the brand had been two weeks away from folding. Faced with this 'sink or swim' ultimatum, Carluccio's is attempting to reposition itself as a "premium casual dining" brand through its restaurant refurbishments programme, 'Fresca'.
Casual dining restaurants: UK casualties
This appears a wise move considering that casual dining brands such as Jamie's Italian, Zizzi, Café Rouge and many others have all reduced their outlet footprint over recent years for a myriad of reasons. Other brands have been even less fortunate with Handmade Burger Co and Barbecoa having left the industry entirely.
Carluccio's 'Fresca' comes in the form of a more "sumptuous" décor, comprising of new crockery, cutlery and glassware. Furthermore, menu innovation has placed greater emphasis on provenance with the addition of more steak and fish dishes.
Full-service restaurant (FSR) brands in the UK can be broadly segmented into fast casual, casual dining and fine dining segments.
On the face of it, Carluccio's attempted move from 'casual dining' to 'premium casual dining' appears well-founded. Firstly it allows the brand to escape a segment that is continuing to suffer from severe overcapacity. Secondly, an 'upscale' format better appeals to lucrative older demographics that traditionally spend more and skew towards 'dine-in' occasions over delivery.
This is important because the economics of third-party delivery aggregators are increasingly coming under scrutiny. Delivery fees can often equal up to 20% of an order's cost, squeezing already notoriously thin profit margins.
However, the timing of 'Fresca' is curious, especially when a sizeable segment of UK consumers appear to have lost their financial confidence.
Bear in mind that 62% of UK consumers would describe themselves as 'savers' over 'spenders', a 6% swing when compared to the previous year, according to GlobalData's 2018 Consumer Survey.
Do you consider yourself a "spender" or a "saver" of money? – UK respondents
Source: GlobalData
While Carluccio's will hope its 'Fresca' format will allow the brand to benefit from "category blurring", capturing both casual and fine-dining customers, it runs the risk of becoming stuck in the middle. 'Fresca' may appear too expensive to justify casual visits but also not 'high-end' enough for special occasions.
Casual dining restaurants: blurring
Category blurring is a major trend across the UK foodservice market and operators have found notable success from it, for example, McDonald's is now one of the biggest coffee sellers in the country.
While Carluccio's 'Fresca' revamp comes with significant risk, it's a risk worth taking when considering the dire state of the UK casual dining space. As delivery continues to attract younger consumers away from dine-in occasions a pivot towards older consumers appears vital for a brand such as Carluccio's.