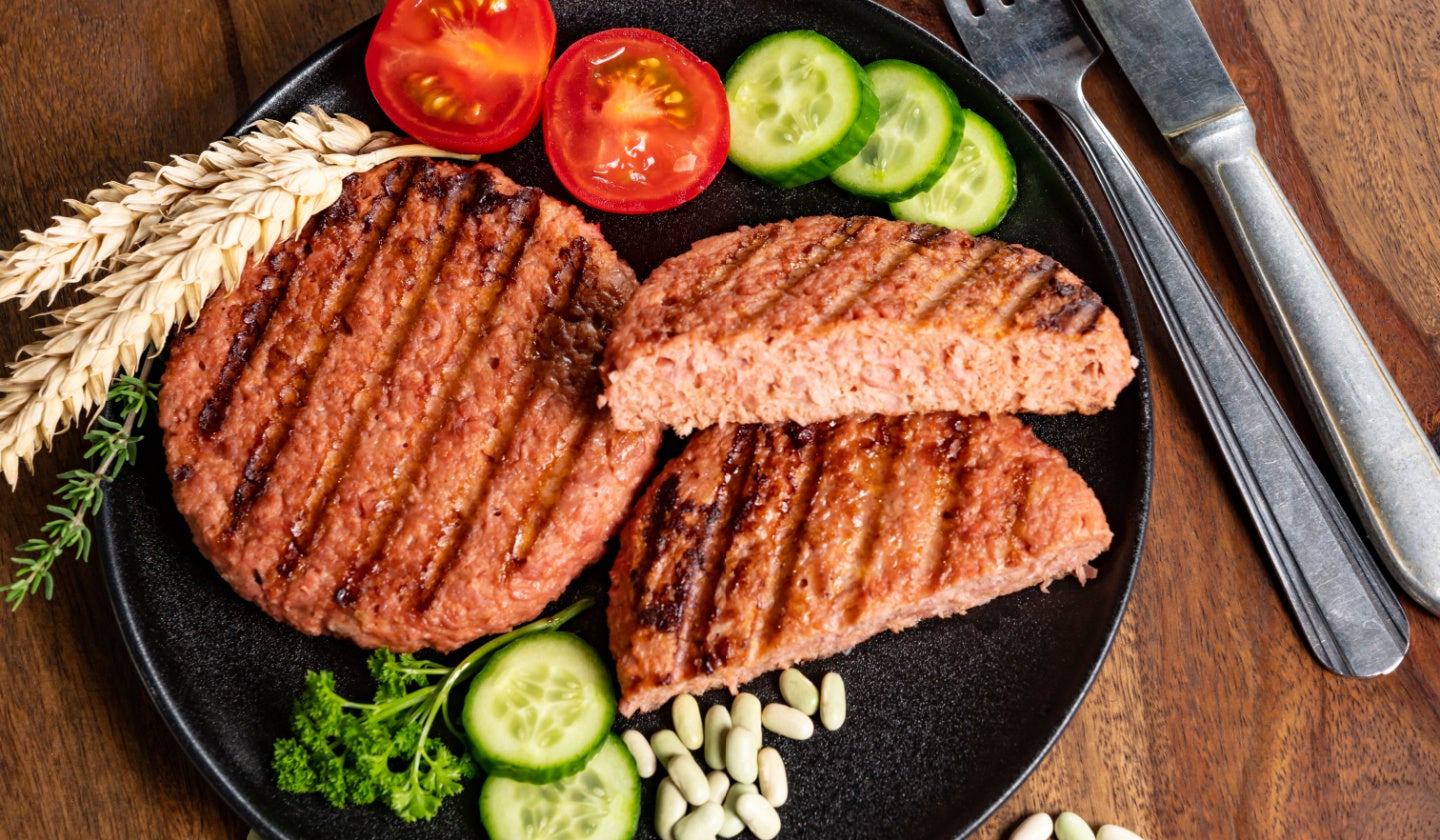 An Israeli-based start-up has launched an 'industry first' plant-based burger product made from texturised chickpea protein isolate. Up to now, other market offerings have been made from simple hydrated or tenderised chickpeas. The chickpea protein isolate claims to have a superior meat-like texture to that of other chickpea plant-based meat products, achieved through Meat.The End's innovative technology.
As the plant-based meat market becomes more popular, innovative and accessible to consumers, options are becoming more varied, particularly the main plant source used to create the meat-like product. Chickpeas are a popular choice for manufacturers as they are naturally high in protein and can be versatile with textures and flavours to create adaptable products. Chickpeas are also low-cost and widely available globally, making them an easy option for consumers to buy in-store for home cooking, or for brands to opt for a more cost-effective plant-based meat alternative.
Globally, 46% of consumers prefer plant-based meat alternatives to be made from beans and chickpeas, highlighting a promising market for new product development in both retail and foodservice for chickpea burgers. Due to this popularity, it is possible that the chickpea plant-based meat market could become saturated with strong competition, making it important for brands to pursue constant growth, development and innovation to succeed.
A main reason for Meat.The End's dedication to this industry breakthrough product is due to the health benefits of chickpeas, which align the end product with the needs of health-conscious consumers. The product is described as having a better nutritional profile than both conventional beef and other plant-based burger products, namely zero cholesterol, high protein and high fibre. 55%  of global consumers agree that chickpeas have a positive impact on their health. Consumers are most likely to consider improved digestive health to be the greatest benefit of chickpeas, making it important for brands to incorporate this claim into new product development when emphasising chickpeas as an ingredient.
Other health claims include "energy-boosting" and "improved muscle strength", highlighting the many perceived advantages of consuming chickpeas and how health-conscious consumers can enjoy this product in alignment with healthy diets and lifestyles. Meat.The End can therefore successfully target these consumers with their chickpea protein isolate product, gaining a competitive advantage in a busy market.  
The opportunity for innovation in the chickpea protein market is strong, although it is reliant on technological advancements and digital adoption to provide more unique, sustainable, nutritious and convincing products. Meat.The End has acknowledged these factors, explaining for example chickpea production requires a relatively low amount of water resources and can help lower the company's carbon footprint. However, as an industry first, other manufacturers who follow suit must continue to innovate smartly in the market to develop well-founded and sought-after products.