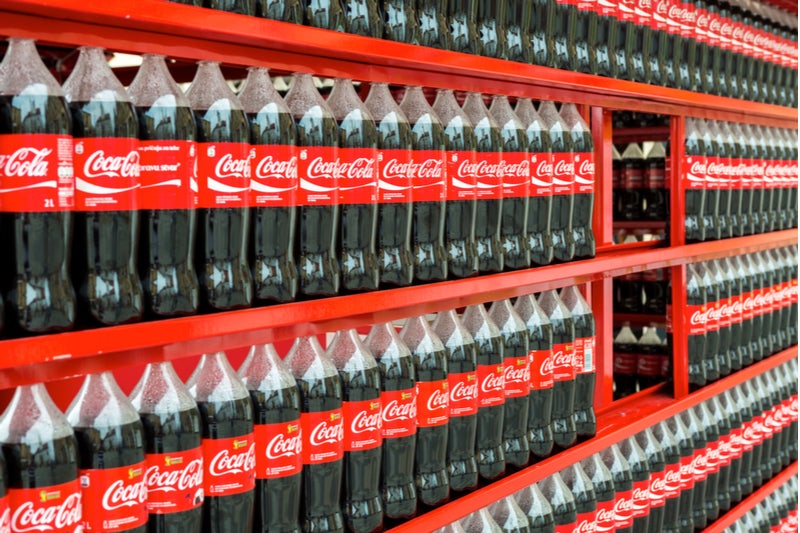 Coca-Cola has successfully created the first ever food and drink packaging made from recycled marine litter, to produce around 300 sample bottles.
The recycling trial produced bottles containing 25% recycled marine plastic retrieved from the Mediterranean Sea and beaches. The bottles have been made in partnership with Ioniqua Technologies, Indorama Ventures and Mares Circulares (Circular Seas).
If the launch proves to be successful other companies may follow suit. This will offer a new, innovative way for plastic bottles to be manufactured.
The move comes after Coca-Cola was named in a Greenpeace report, along with Pepsi and Nestlé, as being one of the most frequent brands found in their global plastic waste clean-ups.
The adverse publicity put the brand at the front of consumer minds as criticism of  beverage industry plastic use intensified. UN reports state that 8 million tonnes of plastic end up in the world's oceans every year. With consumers reading headlines like this every day, single-use plastic has gained a very bad reputation.
Coca-Cola says the new technology, known as enhanced recycling, is a world first. It was described by Coca-Cola as "a small step for now" – but with "big potential".
The enhanced recycling process breaks down the components of lower grade recyclables and strips out impurities to rebuild the plastic as new.
By becoming a recycling innovator, Coca-Cola could gain a competitive advantage, as consumers turn to environmentally friendly packaging. With recycled bottles, Coca-Cola provides consumers the option to shift their guilt of purchasing single use plastic to the positive feeling that they're helping make a difference to the environment.
Coca-Cola is working to remove its association with plastic pollution, and to see "single-use plastics become redundant" in its business. Last month, the firm announced it will end the use of shrink-wrapped plastics on multi-packs in the UK. It has also severed ties with the Plastics Industry Association.
Coca-Cola is aiming to have plastic derived from recycled material in standard run bottles from 2020. However, the extent of roll out is not yet clear.