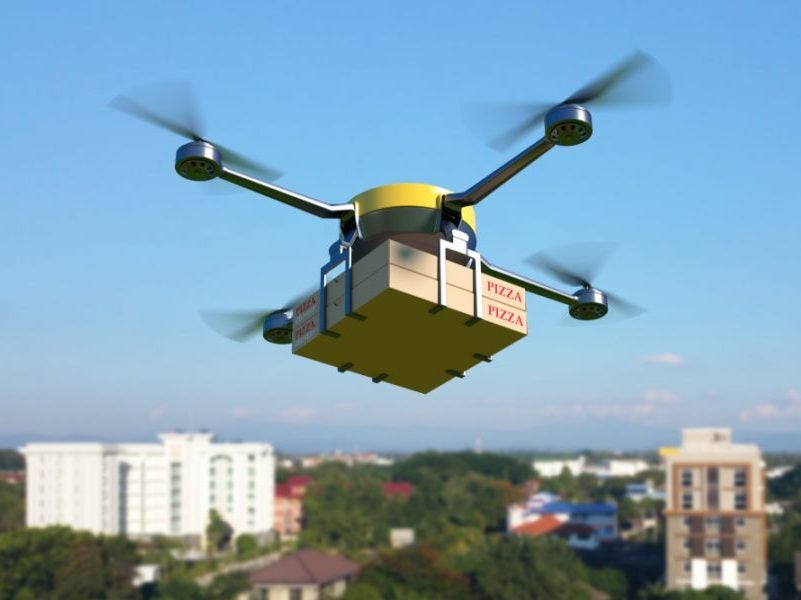 According to GlobalData's 2019 Q3 global consumer survey, 61% of consumers are interested, and actively buy products that help 'save time and effort'. Worldwide internet connectivity continues to grow, and demonstrates technology's influence on shifting buying behavior online. Digital marketplaces are playing a huge role in evolving desires for 'convenience', in addition to furthering demand for it.
Brands and retailers must now be willing to bring their products closer to customers in order to meet the needs of the 'on-demand economy'. Changes in consumption habits, from eating to watching films, has made fast home delivery an important addition to brand relationships. In the coming years, service and food delivery drones may become increasingly commonplace to facilitate demand. Using technologies such as optical tracking and location precision, these devices can bring food and packages to consumers, while potentially reducing costs and increasing delivery speed.
In light of the Covid-19 coronavirus outbreak, 'contactless' deliveries hold a significant and perhaps previously underestimated advantage on safety. The sanitation benefits can be crossed over to everyday consumer lifestyles, and inspire further changes in purchasing behaviour.
On the other hand, a greater willingness for tech-enabled services presents a number of challenges. Excessive surveillance is a privacy concern that has links to the need for greater data protection. Consumer mistrust of 'big tech' is a key concern, particularly after some notorious breaches in recent years. Convenience is evidently a key driver behind decision-making and only bound to grow as IoT becomes increasingly integrated. Brands must be attuned to sensitivities over data rights, but actively seek advancements to meet this consumer demand.