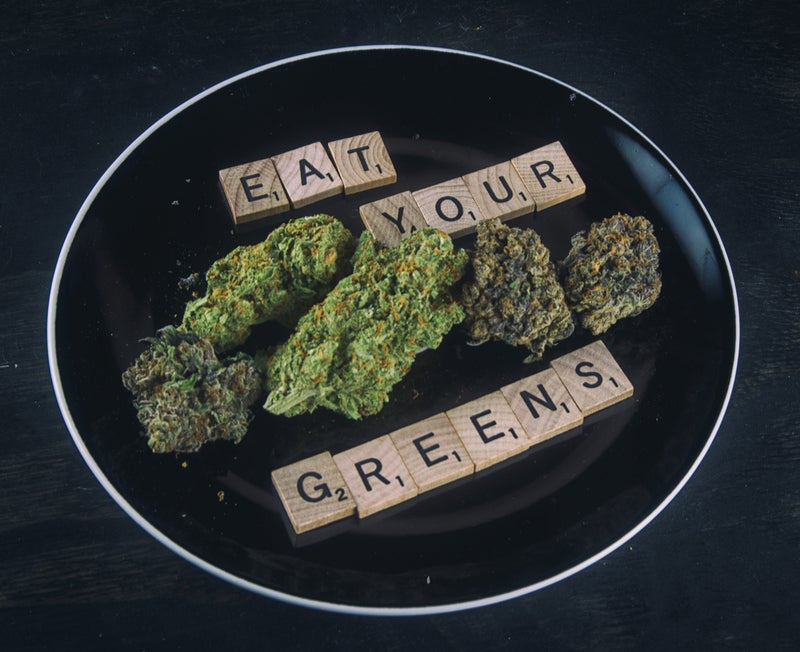 Cannabis consumption in the UK is a relatively taboo subject, but that could all be about to change if recent local and international trends are anything to go by.
In 2018, Canada became the first G7 country to allow for the recreational use of cannabis and in recent years several other countries have legalised the medical and recreational use of marijuana.
As cannabis becomes more socially acceptable and widely prevalent, entrepreneurs are looking into ways to capitalise on this demand and the casual-dining sector is one example of this.
The city of Amsterdam comes to mind when thinking about cannabis cafes in Europe, but the majority tend to only serve small snacks rather than operate as restaurants with a wide menu selection, along with the possibility of lighting up before the meal.
Lowell farms, California, opened the first US cannabis cafe, known by the less eloquent term Restaurant-Marijuana Dispensary-Consumption Lounge, in October this year. The company managed to open despite the strict laws that oversee such a business by operating a farm-to-table restaurant which is accompanied by an adjoining consumption lounge. Guests can visit the restaurant or consume marijuana in the lounge and order food from the restaurant.
Similarly, on the back of its dope relaxation laws, Tokyo Smoke in Canada operates several cannabis-themed cafes which sell coffee, clothing and cannabis accessories but currently no cannabis, with the plan to convert them into dispensing stores if licences become available.
The UK is also showing signs of softening its stance:
The UK is the world's leading exporter of medical cannabis, producing more than 90 tonnes annually.
The National Health Service (NHS) recently cleared the use of two cannabis-based medicines to treat epilepsy and multiple sclerosis.
The Liberal Democrat Party currently backs the legalisation of cannabis.
In July this year, a group of three cross-party British MPs (who returned on a fact-finding trip to Canada) said they believe the UK will fully legalise the drug within the next five to ten years.
Given the ground is shifting in UK political opinion over cannabis, the incorporation of hemp within the foodservice sector is only a matter of time and when this happens the UK will be well placed to become a marijuana casual-dining powerhouse.
By incorporating some of GlobalData's current key consumer trends such as novel and experiential, premiumisation and indulgence and trust and transparency, cannabis cafes could find a lucrative niche within the UK casual dining sector.