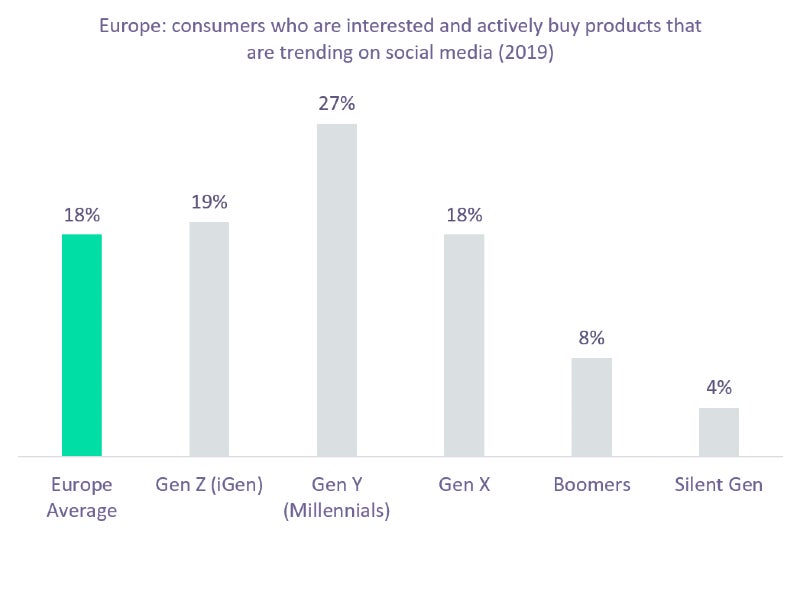 According to GlobalData's 2019 Q3 Consumer Survey, 24% of consumers globally claim that they are interested and would actively buy products that are trending on social media (e.g. Instagram and Facebook).
This statistic is expected to increase across all generations as more consumers go into self-isolation and encourage others to share the responsibility through online platforms and become more reliant on the digital world to communicate. One industry channel that is forced to adapt their strategy due to a temporary change in consumer lifestyle is foodservice.
Many foodservice brands across Europe are engaging with consumers through social media sites by adopting digitally-informed consumption strategies and simultaneously providing a source of support and morale for consumers. For example, in the UK the Craft brewer BrewDog plans to digitally connect with its consumers by introducing a virtual pub through social media, which will offer pub quizzes, beer tasting and live music.
In France, digital-informed consumption has also taken place in foodservice with Burger King's 'Quarantine Burger' Twitter communication, which gave direction on which grocery ingredients consumers should use to make a Whopper. This tweet alone has received over 16 thousand likes.
Social media proves to be a vital platform in the Covid-19 outbreak. However, it is crucial for brands to be transparent and informative, as digital players such as Google and YouTube stand guard for misinformation. In this time of crisis and constraint of movement, consumers of all ages will be more influenced by social media, and it will be up to foodservice channels to efficiently adopt a more digital-reliant strategy for an undefined measure of time.