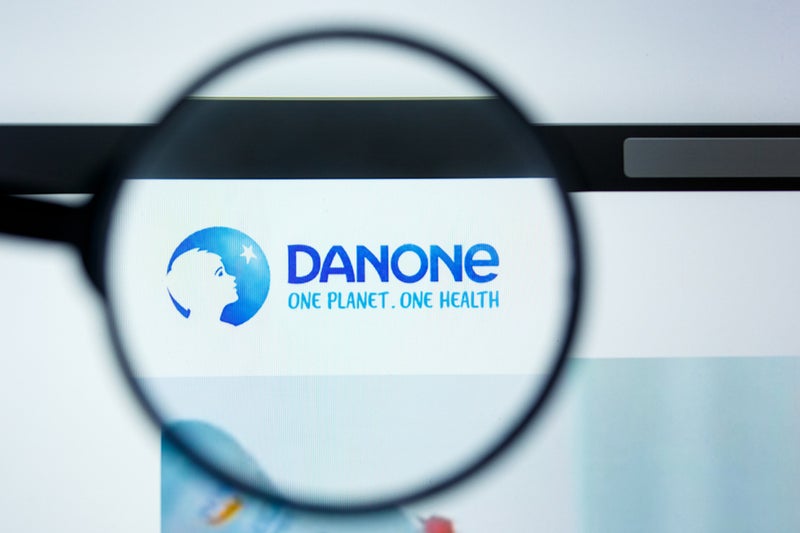 In the pre performance update for Danone, analysts vocalized concerns about the ability of the Danone specialized nutrition division to deliver the promised performance. However, it was the plant-based and dairy division that proved problematic.
In fact, it was the specialized nutrition division which was the star of the third quarter show.
Only a few months earlier Danone promised to triple sales from plant-based products to €5bn by 2025 by building on its 2016 acquisition of WhiteWave.
In fact much of the company's long term plan for recovery was focused in that area. This was based on the growing popularity of vegan and vegetarian diets and the buzz surrounding them. However, in the event Danone's dairy and plant-based products growth slowed to 0.7% in the third quarter, while volumes fell by 2.7%. Market analysts admit that confidence in Danone's ability to turnaround in its fortunes has been dented by these figures.
Danone specialised nutrition performed well in China
In contrast specialised nutrition divisional sales climbed 9.8% like-for-like, with value up 9% and volumes 0.8%. In particular it was the Early Life Nutrition division which performed best. Sales rose more than 10% driven by sales of baby formula in China which increased 20%. This was thanks to broader geographical distribution (ie outside the largest cities), as well as growth in e-commerce.
According to GlobalData's report, The Baby Food Market in China 2019, between 2012 and 2015 Danone lost share, mainly due to the fall-out of the events connected with Fonterra in 2013. By the end of 2015, the Dumex business was sold to Yashili (in which Danone has a share). At the end of March 2016, Danone also announced that it was stopping selling Karicare in China. As a result Danone has recently been concentrating mainly on its Aptamil and Nutrilon brands. Both are doing well, largely due to their strength in Internet channels. These are thought to account for around 30% of infant formula sales. This trend became apparent in the publication of their recent results.
It will be interesting to see whether Danone's priorities for the future will shift as a result of the relative performance of its divisions. Clearly – despite the global wave of enthusiasm for plant-based foods (and Alpro was identified as top performing brand in these latest results) – the division performed poorly. Plant-based products were dragged down by dairy and by Danone's yogurt interests in the US. Perhaps the future will see a further segmentation of Danone's activities. Such a move may allow it to fully harness the power of plants to push profits.