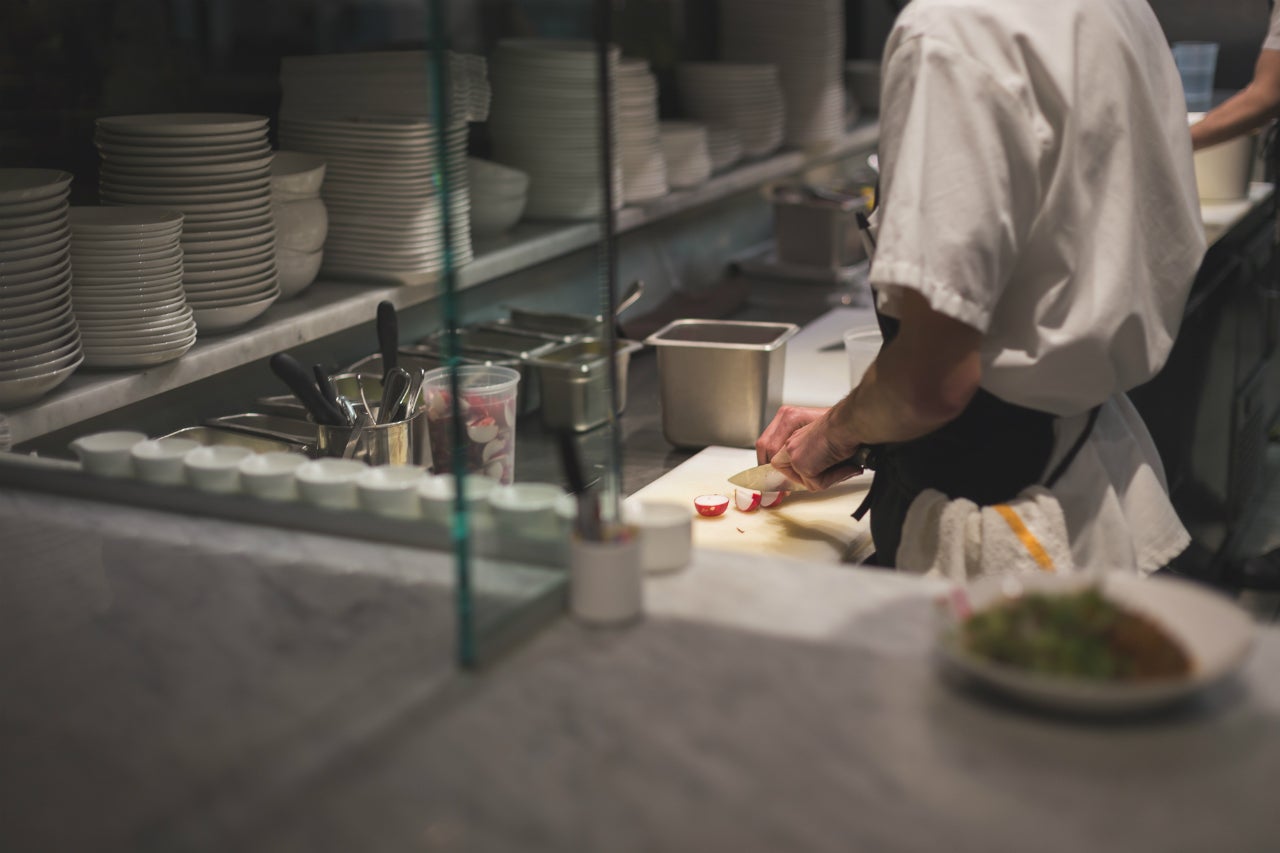 Dark kitchens comprise the latest step in the increasingly tech-focused evolution of the food delivery sector. Coupled with other growing concepts such as 'virtual menus' – menus for brands that exist purely online – dark kitchens, also referred to as 'cloud' or 'ghost' kitchens, are perhaps the most important development this sector has seen since the emergence of delivery aggregators.
Put simply, a dark kitchen is a stand-alone kitchen unit that prepares food to be sold under various brands on delivery apps. In the UK, for instance, Deliveroo has set up shipping-container kitchen units through its 'Editions' initiative on cheap / unused land situated to cover the most lucrative territory, typically inner-city districts. These kitchens are paid for and serviced by Deliveroo in exchange for a 25% cut in sales revenue. The concept allows established takeaway outlets and restaurants to enter the new territory without setting up a whole new shopfront and with no overheads. A kebab shop in Leeds could get space in a Deliveroo dark kitchen in Manchester and viola – a whole new customer base.
Street-side takeaway owners may be dismayed to learn that the concept of running a restaurant kitchen without a dining area attached is now the latest 'innovation' of multibillion-dollar tech company Deliveroo (among others). But this simple, longstanding business model, which prioritised delivery over dining-in, has now been analysed with the power of big-tech and developed into what will likely comprise the most important theme of the next phase in commercial foodservice – the deconstruction of traditional concepts. GlobalData's research also further supports this. As of the company's December 2020 COVID-19 recovery tracker, which asked what behaviours they will carry on after the pandemic period comes to an end, two out of five (38%) UK respondents agree that they will continue to dine at home more often as part of their new normal.
Notably, 2,000 of the takeaway brands shown on Deliveroo UK do not exist as physical outlets but are 'virtual brands'. Some of these will be restaurants offering slimmed-down or cheaper versions of their menus under a different name for the sake of brand-integrity, some will be chefs who set up their own brand without premises and work in a Deliveroo dark kitchen for risk-free revenue, and others are Deliveroo's own: the bespoke menu's created from existing items on their platform, and packaged into the most sought after menu assortments in the most optimal locations.
This is the power of big data – Deliveroo, Uber, Just Eat and others now have years' worth of data on both consumers and businesses. They likely understand the restaurants on their platform better than the restaurants themselves. The art of starting a foodservice business, maintaining customer loyalty, getting the right location, the right brand image, and the right menu is on its way out. Data-led aggregators are in the process of turning food delivery, menu construction, pricing, special offers, and every other aspect of running a foodservice outlet into a scientific process, one that all businesses are welcome to join, with their most valuable contribution to the app that sustains them not the 25% sales cut but data.