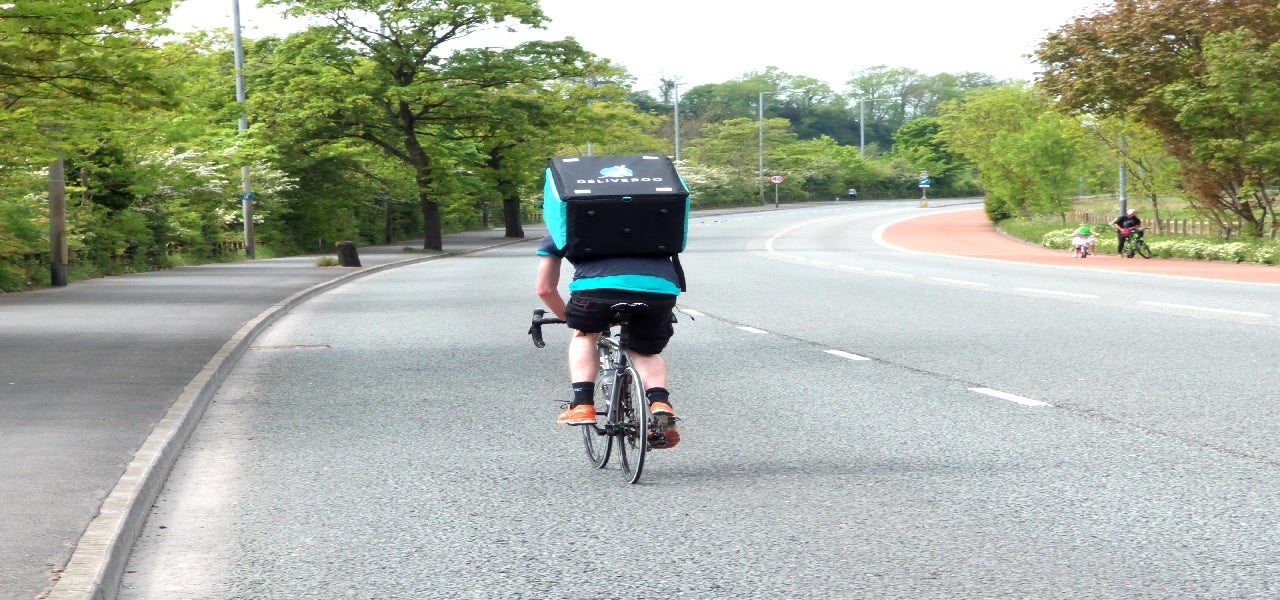 Deliveroo, the online food delivery service, is looking to hire an additional 15,000 drivers before the end of the year. Demand for the food delivery service has surged during COVID-19, with an additional 11,500 restaurants joining its platform since the start of the outbreak as a result of the strict lockdown restrictions. The move will mean that the company's overall rider numbers will double from 25,000 at the start of 2020 to 50,000 by the end.
Deliveroo has been one of the big winners so far during the pandemic; between March 23rd and July 4th this year, the UKs bars, pubs and restaurants were forced to shut amid growing virus cases leading many to continue selling their products through delivery services.  However, even though the UK Government has eased social distancing restrictions and launched the Eat Out to Help Out support scheme in August to tempt consumers back into bars, pubs and restaurants, there is a substantial proportion of consumers that seemingly prefer to order home deliveries as opposed to eating out.
As per GlobalData's COVID-19 recovery survey, published September 23rd, over a third of (34%) of global consumers agree that they will purchase meals for takeout rather than eat out at restaurants or, likewise, use meal delivery services more often as a result of the pandemic*1. This suggests that the government lockdown has had a longer term impact on consumer behavior, with many seemingly still avoiding physically eating out even though it is now permitted. Interestingly, 37% of global consumers are also looking to use meal delivery services such as UberEats or Deliveroo for grocery shopping more often, with this being highest among millennials*2. Deliveroo's decision to collaborate with 16 different grocers, including Waitrose, Aldi and Morrisons could prove to be an easy win for the company, further differentiating its services portfolio.
After years of large losses, 2020 has so far proved a very positive year for the delivery giant, having been profitable in the months of May and June. Furthermore, the Competition and Markets Authority finally gave Amazon approval to purchase a 16% share in the company as part of a $575m funding round. This strong performance is likely to persist throughout the COVID-19 pandemic period – after all, why should consumers potentially risk exposure to the virus, when they have access to the same restaurants from their own homes?
Furthermore, the decision to hire an additional 15,000 riders could be seen as Deliveroo preparing itself for a second national lockdown and the once again subsequent surge in demand. As virus cases continue to increase again, the government has refused to rule out the possibility of another national lockdown, having already announced a 10pm curfew on bars, pubs and restaurants. In any case, Deliveroo seems to be perfectly positioned to capitalize on these developments.