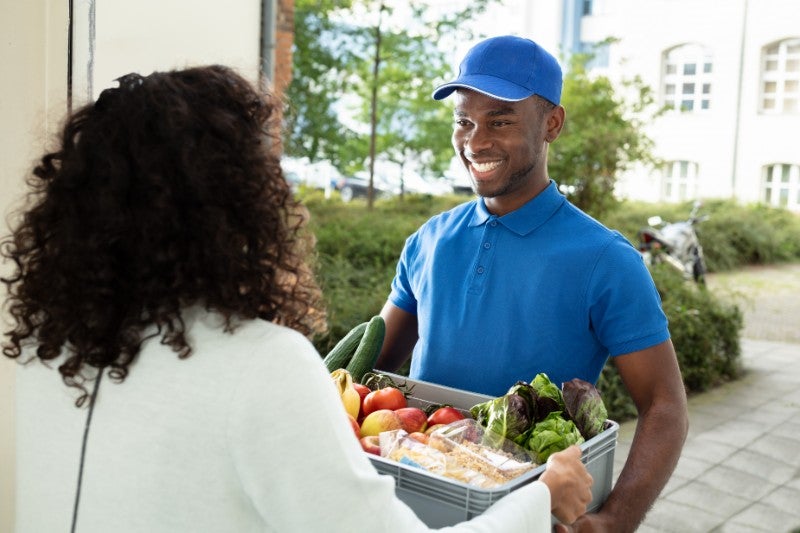 German delivery app reaches $360m deal to buy Middle Eastern start-up InstaShop
Delivery Hero is to invest heavily in grocery delivery and the expansion of its food takeaway services, as partial lockdowns are expected to be part of the 'new normal' in the short-term.
Considering that big supermarkets have struggled to meet the rise in demand for delivery during the first wave of the Covid-19 pandemic, a fertile niche has emerged for a quick grocery delivery service.
Whilst some companies have implemented grocery delivery as part of their regular transportation services, acquiring a grocery delivery business that is up-and-running in an underdeveloped e-market seems like a sensible move from an operational standpoint.
Also, Delivery Hero has managed to ease part of the financial pressure of the deal by paying only $270m upfront, and linking the remaining quarter of the amount to business performance over the next few years.
DMart success could be the profit-maker that the delivery company needs
Although the German takeaway food service has experienced a remarkable growth since it was founded ten years ago, culminated with its entrance in the DAX 50 this week, it is still to turn profits.
In order to change that, Delivery Hero plans to export the 'dark kitchen' concept that has worked so good for its food takeaway service, to its grocery quick commerce. The German company has already started to pilot this business model in some emerging markets with small warehouses sourcing supply directly form the source, which makes them competitive in pricing.
Since it's expected for this quick commerce market to blossom all around the world, the German online-food delivery service is betting on this market to get a head start over its competitors for when the market is mature enough to be profitable.
Delivery Hero boost M&A strategy to seize momentum and expand to new markets
After seeing its order volume double during the pandemic, the Berlin-based delivery company is riding the wave to reinforce its position in the markets it's already operating as well as expanding to new ones.
InstaShop acquisition is intended to strengthen the role of Delivery Hero in the Middle East and North Africa, two regions where the strict curfews during the pandemic has led to a decline of a 6% in Q2 order volume.
Additionally, the online food service is awaiting regulatory approval for the $4bn takeover of the South Korean most popular food delivery company Woowa Brothers. If the deal comes through, Delivery Hero would be in a unique position to take on Softbank-backed Coupang, the e-commerce market leader in the region.