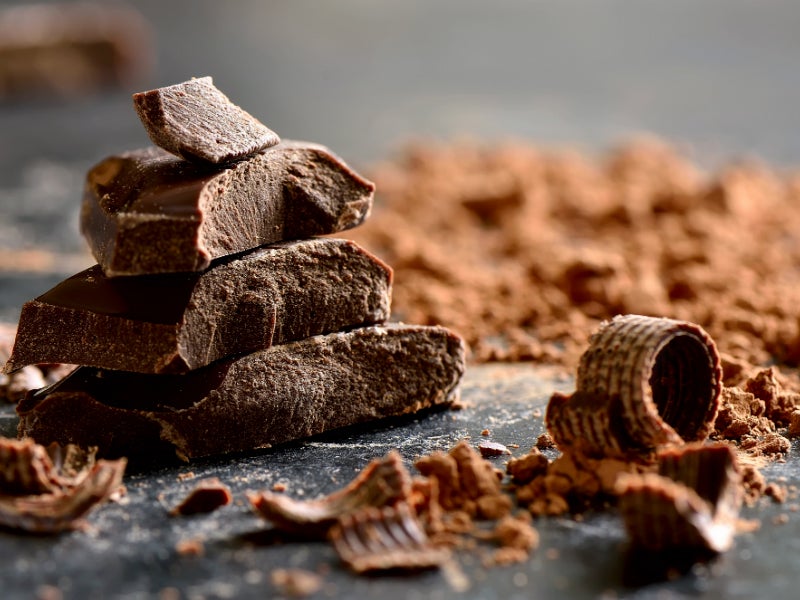 Award-winning gourmet confectioner Delysia Chocolatier continues to build upon the success of its enormously popular virtual tasting sessions by launching the DELIGHT immersive chocolate experience. Named 2020's Best Chocolatier in the Americas, Delysia initially launched these sessions in March as a way for customers to learn about the 'art of savouring gourmet chocolate in the comfort of their homes', while lockdown had forced them to close their culinary and tasting room.
The Austin, US-based chocolatier is launching DELIGHT on August 29 with a virtual wine and chocolate pairing event in honour of national red wine day in the US. This combination of gourmet chocolate and wine is a fitting first event for a company that has become known for its luxury pairings and one of the first chocolatiers to incorporate unique vintages directly into artisanal chocolates.
Although Covid-19 has brought about the financial difficulty for many families globally, chocolate and confectionery is seemingly an indulgence few are willing to give up. In fact, according to GlobalData's latest 2020 Covid-19 recovery consumer survey (week 5), an overwhelming majority (88%) of consumers are still looking to buy chocolate and confectionery. Perhaps, even more interestingly, one in five (20%) of those surveyed suggested they would be looking to buy chocolate and confectionary in even higher quantities than before, therefore, emphasising that keeping customers engaged during this time could prove essential.
The shift towards customers enjoying food or culinary experiences virtually and from their own home is expected to be one of more permanent changes in consumer behaviour in the post-Covid-19 'new normal' world. According to GlobalData's latest 2020 Covid-19 recovery consumer survey, half (50%) of consumers intend to dine at home more often post-Covid-19, potentially highlighting the desire for food retailers to provide home dining and tasting experiences as demonstrated by Delysia Chocolatier. Similarly, almost a quarter (24%) of consumers intend to increase the amount of socialising with friends and family within their own home, opening up opportunities for innovative companies to provide home experiences.
Delysia Chocolatier looks set to take advantage of the growing trend of the 'experience economy' within the consumer industry. Consumers are seeking enjoyment beyond the product itself. They are becoming more 'experience-driven' and are willing to pay more for an enhanced 'brand experience' on this occasion, the perfect balance of gourmet chocolate and premium wines. The company has shown its willingness to adapt and innovate its experiences during extremely challenging times. By doing so, it has allowed itself the opportunity to become an early expert at providing virtual events that could become ever more present in the post-Covid-19 world.