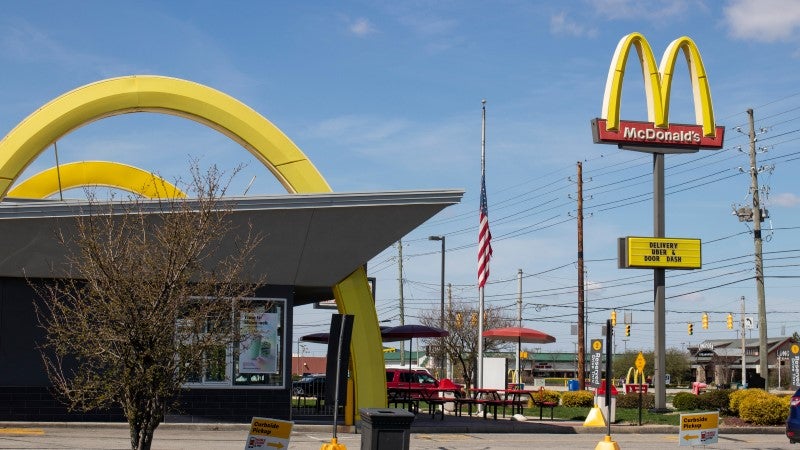 Many foodservice providers are adopting digital-first strategies to engage consumers in response to the rapid development of digitalisation since the onset of the pandemic. Brand positioning within games and partnering with artists to create non-fungible tokens (NFTs) has proven to be a popular strategy within the industry.
Following the pandemic, the restaurant sector's value took a nosedive; according to GlobalData, the restaurant channel will not surpass its 2019 value performance until 2023. Despite this, fast-food brands have shown significant resilience with agile strategies that lend well to a digital landscape. Over the last year, leading brands have shown initiative to engage with consumers through emerging digital platforms that align with trending consumer interests.
In November this year, McDonald's celebrated the 40th anniversary of the McRib by introducing its first-ever NFT through Twitter. The rarity of the ten NFTs available led to more than 100,000 shares of the single tweet. Similarly, Burger King has shown initiative to partner with gaming company Nintendo to offer My Nintendo Platinum Points with the limited-edition King's Jr Super Mario Meal.
According to GlobalData's Q1 2021 consumer survey, more than a quarter (28%) of global Gen Z consumers want brands in post-pandemic conditions to develop general entertainment such as games to distract them. This highlights the importance for restaurant providers to communicate through emerging digital platforms and eventually increase footfall and brand loyalty, as it aligns closely with consumer demand. The Gen Z generation is also the most loyal to quick-service restaurant (QSR) brands, with more than half (53%) claiming to visit fast-food restaurants at least once a week according to GlobalData's Q3 2021 consumer survey. This stands in stark contrast to older generations, where only 20% of Boomers and 11% of Silent Gen report the same.
McDonald's and Burger King are not the only companies that have recognised the potential of this trend for younger audiences. In fact, brand promotion through entertainment platforms such as digital art is taking off in the US especially. In the last six months, other leading fast-food brands, such as Pizza Hut, Taco Bell and KFC, have also invested in developing NFTs. This strategy is no longer regarded as risky, as a significant proportion of consumers are seeking this type of promotion in post-pandemic conditions. In challenging times such as this, where fast-food companies are trying to outmatch their performance pre-pandemic, engagement with target consumer groups is key.
The outlook of the fast-food industry is ultimately in the hands of the younger generations. Going forward it will be vital for QSR outlets to adapt quickly to consumer behaviour changes and think beyond solely a social media presence, considering other entertainment channels such as online gaming and NFTs. This change in focus reflects the changing consumer lifestyles with new points of sale that brands need to prioritise.