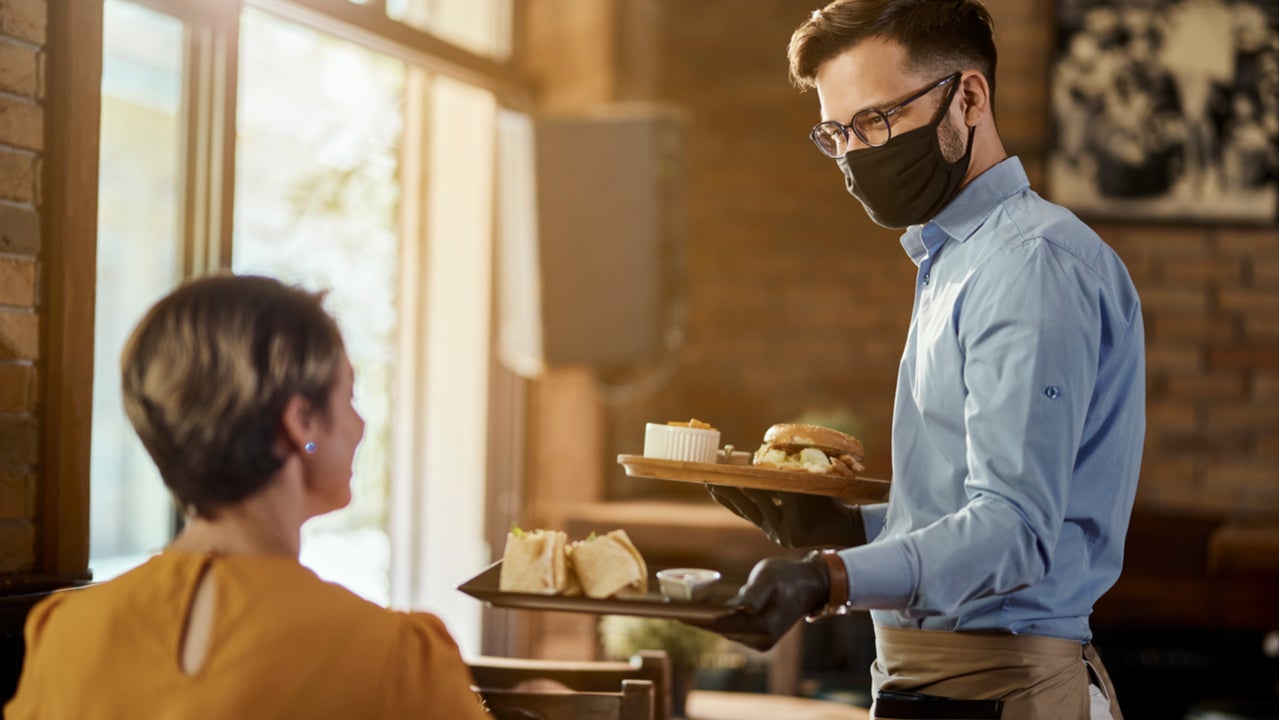 Verdict Foodservice lists five of the most popular tweets by foodservice critics in Q3 2021 based on data from GlobalData's Influencer Platform.
Foodservice influencers are selected after a deep analysis of the influencer's relevance, network strength, engagement, and leading discussions on new and emerging trends.
The most popular tweets on foodservice critics: Top five in Q3 2021
1. Jay Rayner's tweet on wine pricing in restaurants
Jay Rayner, writer, journalist and food critic, shared an article on how restaurants are charging high prices for low-priced wine bottles. The wine entry points have been rising with wine bottles marked up three times higher than their actual price. Restaurants state that lower wine entry points will translate into lower spending among customers, but Rayner claims that it may not be true.
Customers are increasingly raising complaints about wine pricing being unreasonable and how restaurants are raising the prices by claiming that their wine lists are exclusive. Rayner highlighted certain notable exceptions such as the Noble Rot restaurants that offer wine below £30 ($41). He added that restaurants should buy wine bottles wholesale from companies such as Lidl and Gavi who offer wines priced below £6 ($8). It will avoid a restaurant from being judged by customers when looking at the food menu prices online, the article added.
There are many ways restaurants can make their wine lists look exclusive. The most obvious is the price of the cheapest bottle. And that entry point seems to be rising. My eye rolling @ObsFood column a few days early. https://t.co/QODNJvZKFM

— Jay Rayner (@jayrayner1) August 12, 2021
Username: Jay Rayner
Twitter handle: @jayrayner1
Likes: 295
Retweets: 28
2. Vir Sanghvi's tweet on the new rules for eating out safely
Vir Sanghvi, a journalist, shared an article on how it is safe to order outside food and even eat outdoors, if certain rules are followed. He detailed that coronavirus does not spread through food and that there is no need to avoid ordering food from restaurants. Some customers fear that coronavirus spreads through the packaging, which is not the case, he added.
The article stated that since masks are not worn in restaurants when eating, the danger of coronavirus infection is high. Customers, however, can limit the risk of infection by eating in outdoors restaurants, as droplets tend to be trapped in enclosed spaces rather than open areas. Another option is to choose restaurants that have high ceilings or an atrium. The article also emphasised on the importance of personal responsibility when dining out by maintaining social distancing and engaging with friends who are vaccinated.
Rude Food: Ordering in is safe. Going to restaurants can be safe if you are careful. But if you want to go to a crowded bar or nightclub, make out your will before you go.
The new rules for eating well and safely. https://t.co/Dz3Nqq4ptC

— vir sanghvi (@virsanghvi) August 29, 2021
Username: vir sanghvi
Twitter handle: @virsanghvi
Likes: 110
Retweets: 17
3. Marion Nestle's tweet on unethical food marketing
Marion Nestle, Paulette Goddard professor of nutrition, food studies and public health at New York University, shared an article on unethical food marketing involving infant formula. The article refers to an advertisement on Bobbie's Infant Formula as an organic replacement for breast milk. The ad was similar to an infant formula launched by Nestlé in the 1980s in low-resource countries. The product was ultimately boycotted as women in the countries could not use it correctly due to contaminated or improperly diluted formula, which resulted in infections in babies, the article noted.
The Nestlé incident led to the development of a marketing code that restricted the marketing of baby food and breast milk substitutes. The article highlighted that Bobbie's marketing is unethical as it undermines breastfeeding and violates the international marketing code.
Unethical food marketing ad of the week: infant formula, organic no less https://t.co/qtk7YegMcN

— Marion Nestle (@marionnestle) August 2, 2021
Username: Marion Nestle
Twitter handle: @marionnestle
Likes: 16
Retweets: 60
4. Andre Ribeirinho's tweet on Adegga partnering with Grandes Escolhas magazine
Andre Ribeirinho, co-founder and CEO at social wine discovery service Adegga, shared an article on the company partnering with the Grandes Escolhas magazine, which is focused on wine, food and travel. The partnership will enable the magazine's panel of tasters to purchase through the Adegga site, which has more than 220 wine producers integrated into the platform. It also enables producers to showcase their wines on the Grandes Escolhas magazine.
The magazine's readers have access to the scores of more than 9,000 Portuguese wines listed on the site reviewed by a team of reputed Portuguese wine critics and journalists. The wines listed can be directly accessed through a link to Adegga's website. The partnership also provides readers with the confidence to purchase wine online.
After 18 months, 220 producers, 2500 wines and 1000s of happy clients, @Adegga is announcing the first of many good news of what we believe is the future of wine. Content driven e-commerce is the key to the future of wine. #thefutureofwineisnow https://t.co/Anj1iDHg6H

— Andre Ribeirinho ☀️ (@andrerib) July 28, 2021
Username: Andre Ribeirinho
Twitter handle: @andrerib
Likes: 36
Retweets: 3
5. Katy McGuinness' tweet on the controversy surrounding The Kitchin restaurant group
Katy McGuinness, a restaurant critic, shared an article on the controversy surrounding the Kitchin Group in the UK. Tom Kitchin, who owns one of the group's restaurants, is a leading chef in Scotland and was accused of mistreating his staff. Former employees and staff at the restaurant have claimed that they were abused and denied proper breaks during working hours.
Some of the senior members of staff were suspended following the complaints and steps were taken to improve the working conditions. The controversy follows a tough period for the restaurant group, which was forced to close the Castle Terrace restaurant due to the pandemic.
Wonder if anything similar has ever happened in an Irish restaurant kitchen …🤔Shaken staff lift lid on 'hell' Kitchin | Scotland | The Times https://t.co/MICAVuvDZE

— Katy McGuinness (@katymcguinness) July 3, 2021
Username: Katy McGuinness
Twitter handle: @katymcguinness
Likes: 35
Retweets: 6