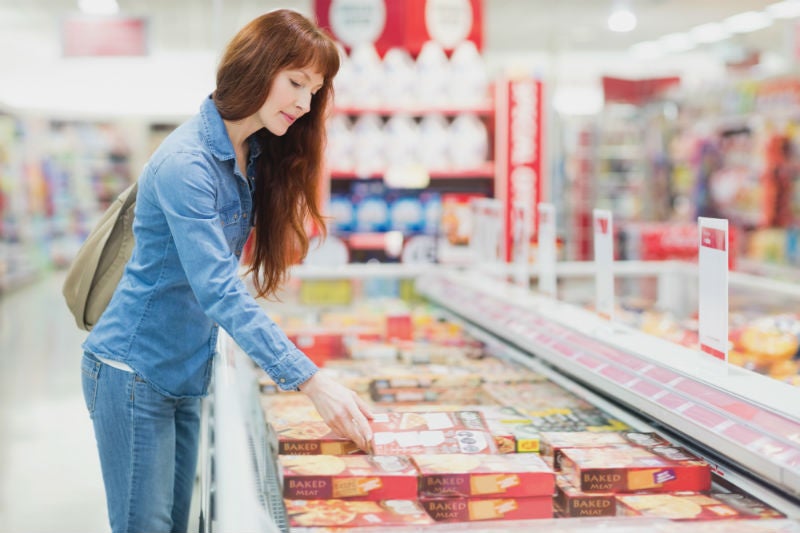 As consumers are increasingly aware of and influenced by the environmental impact different foods products have, the future of food could be frozen.
Frozen food allows consumers to take control over the amount of food waste that they produce.
In its Q3 2019 consumer survey, GlobalData found that 46% of global consumers state that they are actively trying to buy products that are better for the environment.
The ability to preserve perishable food in this way allows consumers to have more flexibility when it comes to using and storing different meals and ingredients. Frozen food has a longer shelf life and, ultimately, means consumers are less likely to throw away uneaten food.
Frozen sections are gaining more space and an increased number of product lines in some food retailers. Frozen food categories are also seeing investment in new ranges such vegan and plant-based foods, showing that brands and manufacturers are keen to ensure that innovation also reaches these aisles.
In an interview for BBC Good Food, April Preston, Food Product Director at Marks and Spencer said, 'we're seeing new challenger brands and convenient no-waste options that make it more appealing. American supermarkets have everything from chopped garlic cubes to entire meal kits in their freezers.'
The UK food retailer, Iceland, has long championed the benefits of frozen food stating that alongside other benefits such as choice, value and convenience, it is 'intrinsically less wasteful than fresh food' and therefore 'minimises waste in our stores supply chain, and in our customers' homes'.
As consumer demand for products that reduce environmental impact increases, brands and manufacturers may find themselves considering frozen variants of their products and ranges in order to pro-long shelf life and reduce potential leftover product being thrown away.