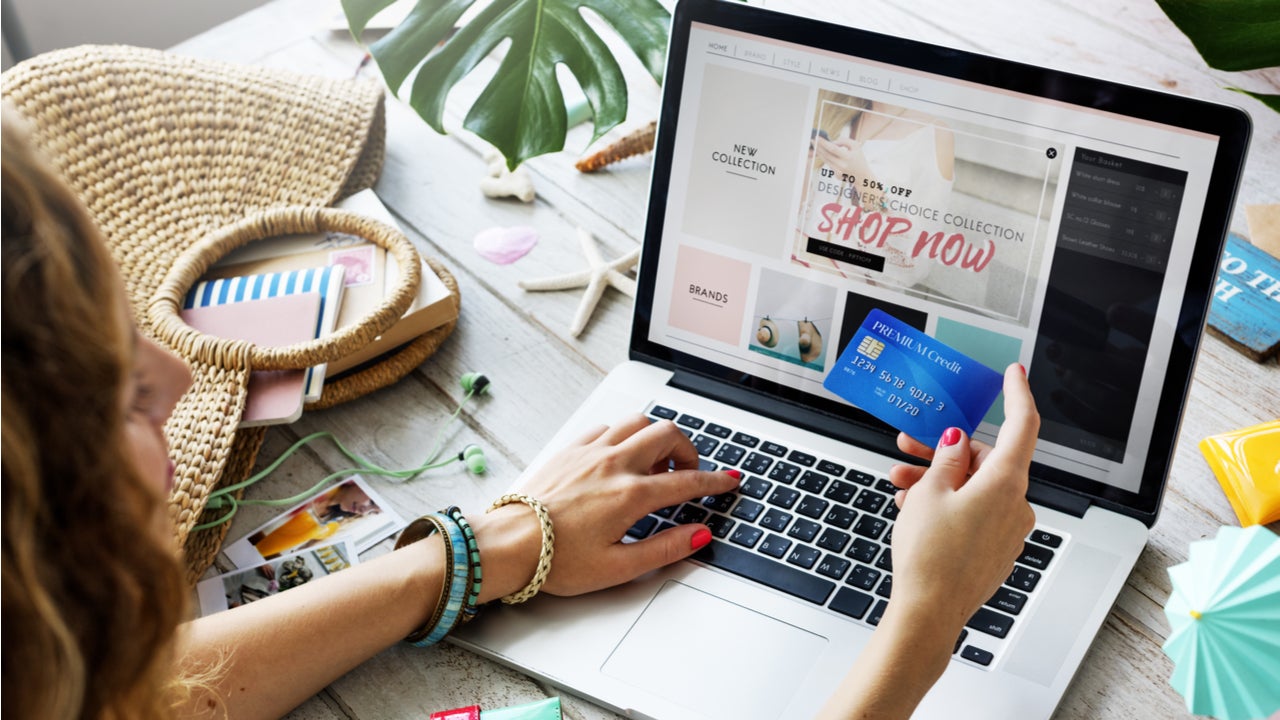 Having been strongly shaped by the forces of globalisation and digital technology, Gen Z consumers are highly aware of the challenges that many are confronted with on a daily basis for identifying with a particular race, religion, gender, or other group. Accordingly, Gen Z is more inclined than any other generation before them to pay more for brands that advocate for certain social issues such as racial, gender, or marriage equality, refugee rights, and religious freedom.
Technology Trends
Listed below are the key technology trends impacting the Generation Z theme, as identified by GlobalData.
Online shopping
Unlike generations before them who view online shopping as a novelty or exception, Gen Z accept it as a way of life, and an equally viable shopping platform as traditional brick-and-mortar stores. They are prolific impulse shoppers who take for granted their ability to make any type of unplanned small-ticket purchase anytime and anywhere. It would, however, be erroneous to assume that Gen Z shoppers disregard traditional channels. In fact, Gen Z value tactile, immersive, and personalised in-store experiences.
Social media as news source
Young people are increasingly inclined to turn to their social media feeds as credible news sources – a trend driven largely by their pre-existing engagement with social media and their disenchantment with traditional news sources.
However, the risks associated with relying on social media as a primary news source include tenuous fact-checking standards and subsequent exposure to misinformation and radicalised viewpoints.
Gaming and esports
Gen Z has transformed the experience, lifestyle, and value derived from gaming. The pandemic has only boosted its upward trajectory as bored and isolated consumers turned to gaming. Esports is even rivalling the popularity of traditional sports such as football and baseball for many Gen Z consumers. Opportunities for consumer goods manufacturers, retailers and foodservice operators abound, from tournament sponsorships, collaborations with popular gamers, and branded mini games.
Information overload
Gen Z is simultaneously accustomed to and cognizant of the plethora of information, messages, and noise being directed towards them. As a result, they have become adept at quickly filtering information and zoning in on what is of value to them.
Heavy use of image-based platforms such as Instagram and YouTube underscore efforts to cut through the noise and reflects the importance of visual communication for this cohort.
Livestreaming
The introduction of video as a content format on social media platforms has added a new dimension to user engagement. Livestreaming enables individuals and companies to share raw, unedited footage in real-time – a form of content that Gen Z is highly comfortable both consuming and creating.
Covid-19 boosted the value and relevance of this format as safety precautions led to widespread cancellations of live entertainment, and artists turned to livestreaming to broadcast virtual concerts and music festivals.
Livestreaming has now merged with e-commerce, allowing brands, entrepreneurs, and influencers to demonstrate a product live, interact with viewers in real-time, and enable them to make purchases directly and instantly.
This is an edited extract from the Generation Z – Thematic research  report produced by GlobalData Thematic Research.