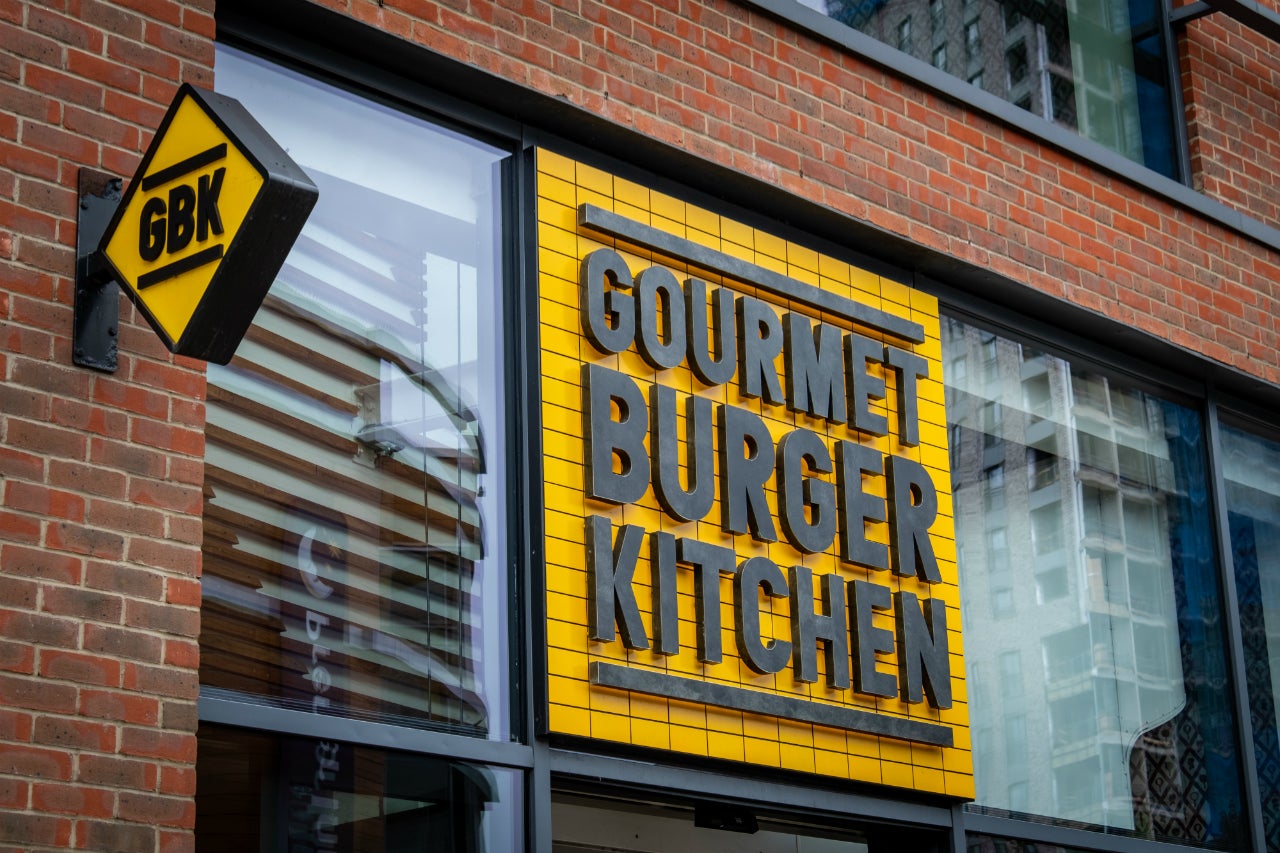 Gourmet Burger Kitchen announced that despite it being bought out of administration by the food industry tycoon Ranjit Singh Boparan, it will nonetheless have to cut under half of its 61 sites and lay off a third of 1,000 jobs. The firm was bought out by the industry titan in mid-2020 after it had begun defaulting on its payments as the impact of Covid-19 and lockdown brought the firm to its knees. However, the recent news highlights the plight of foodservice chains and independents alike with a tough road ahead over the next few months.
The foodservice industry has been heavily impacted by Covid-19 and the subsequent lockdowns. GlobalData notes that in the UK, the foodservice industry netted sales of £81bn in 2019 and is forecasted to plummet to £55.7bn throughout 2020. Much of this decline was prevalent from March until mid-2020, whereby lockdown was eased and government programmes such as the 'Eat Out To Help Out' scheme were rolled out to increase footfall within foodservice companies once more. The benefits of this were limited, and with the potential for a new lockdown on the horizon for much of the UK throughout winter, foodservice companies are in a precarious position indeed.
Gourmet Burger Kitchen's latest cuts are representative of how even chains with parent organisations that have deep pockets are not immune to the threat of widespread cuts and layoffs. Over the next few months, this is expected to worsen as lockdown is reimposed and foodservice companies once more forced to close down. While chains may be forced to cut staff, independent foodservice companies will be the worst hit. Independents lack the financial protection that many chains are granted, more so due to the difficulty of securing loans for debt relief as an independent as opposed to a chain.
There is still time, however, for the foodservice industry to be offered a lifeline to prevent mass layoffs and structural losses incurred within the industry. This will rest on the government's ability to provide a unified response alongside local councils to ensure that foodservice chains are able to access financial grants. The alternative will be the shutting down of countless foodservice companies across the UK and the losses of tens of thousands of jobs within the industry.