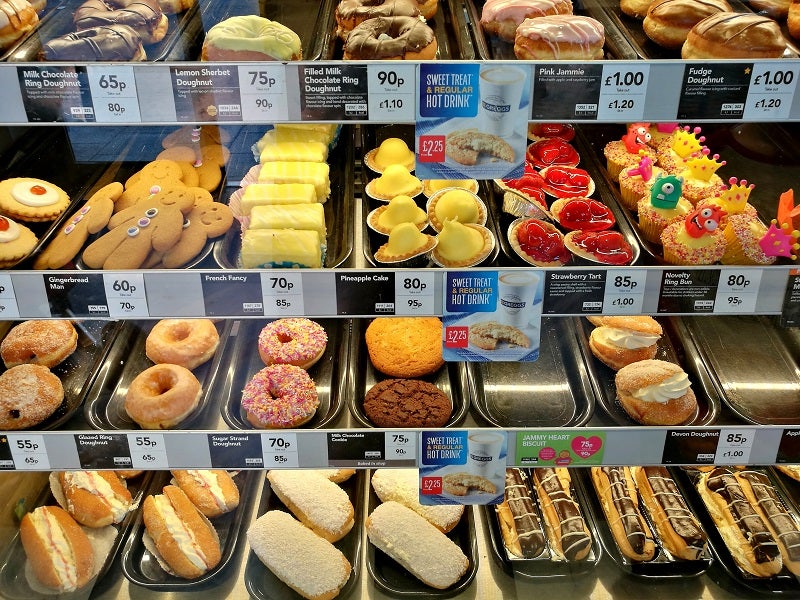 Greggs has consistently been in touch with a wide variety of trends, from on-the-go to plant-based diets and now the company seems to be targeting another prominent consumer trend: cocooning.
The UK's largest bakery chain, Greggs, has announced that it will partner up with Just Eat to deliver to homes nationwide, thereby tapping into the cocooning trend. Cocooning describes the current trend of retreating into the home, which then becomes the hub for consumption occasions.
According to GlobalData's 2018 Q4 global survey, more than a fifth (23%) of UK consumers typically purchase meals/take-away to be delivered to their home. This is a consumption pattern that foodservice outlets will need to keep an eye on to stay relevant, and Greggs has proven successful in keeping up to date with key consumer behaviour trends.
Other examples of this type of responsiveness are the company's post-4pm meal deal and later closing times, which Greggs has been adapting for on-the-go consumption very well in the past year. This has been an important trend driven primarily by busier lifestyles.
Another huge success in adapting to growing demand is the brand's embrace of the plant-based trend, which has gained traction driven by environmental, ethical and health concerns.  The brand responded to the trend with the launch of the vegan sausage roll and vegan steak bake, both of which have seen success, leading to queues of customers and struggles to meet the impressive demand.
Such launches and adaptations have resulted in Greggs enjoying an excellent sales year, with the doubling of its share price, from £10.50 to £24 and leading to a 7 million 'thank you' bonus to staff.
These calculated business decisions are based on predicting and recognising consumer trends and demand. The key here is to stay flexible and actively adapt to these if need be, and that is what Greggs has excelled at doing.