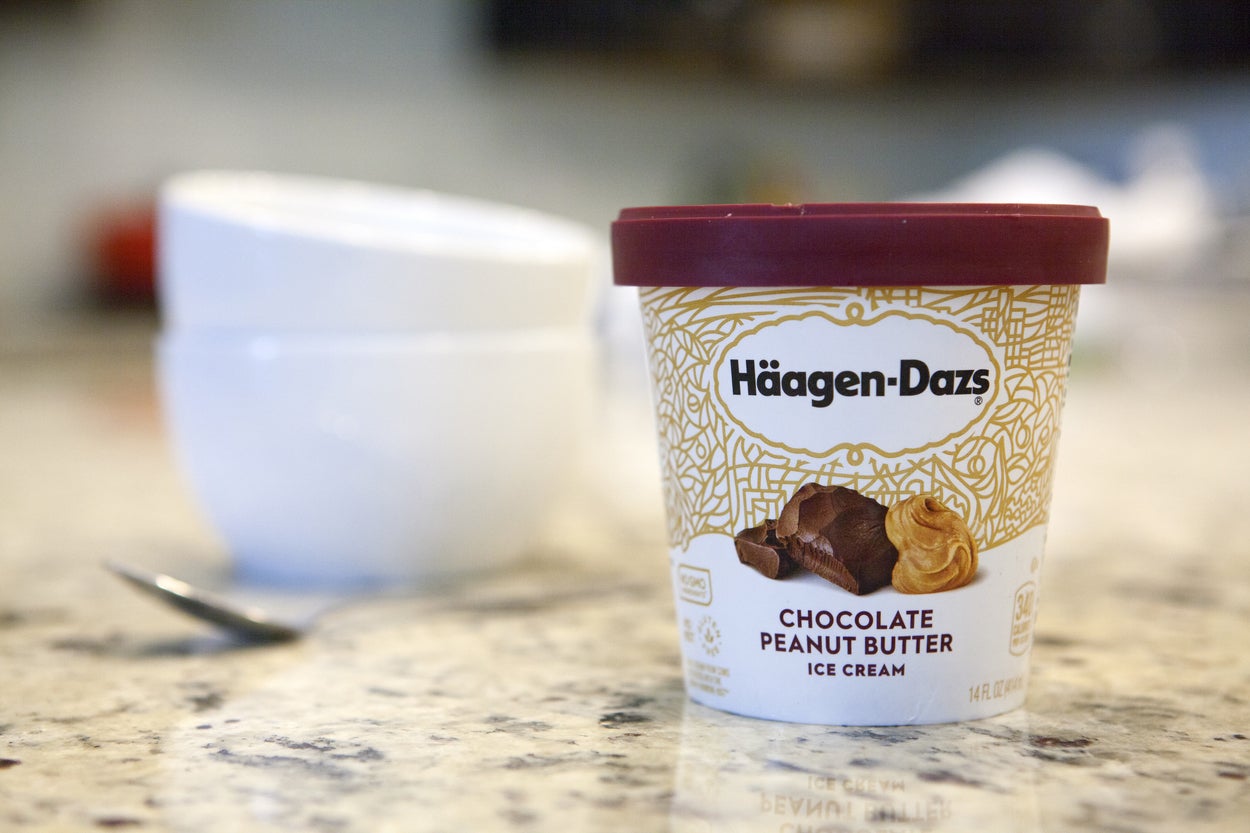 Häagen-Dazs has recently launched an exotic new cocktail-inspired ice cream collection in the UK which combines ice cream and cocktails to offer an indulgent solution.
The collection features two varieties inspired by rum-based cocktails: Lime Mojito Sorbet and Piña Colada ice cream. With this new cocktail collection, Häagen-Dazs aims to meet the demand for ice cream containing alcohol, following its line of spirit-infused ice cream products that includes Irish cream brownie and bourbon vanilla bean truffles. The new range is available only in Asda stores, lending an air of exclusivity. It is also priced at a slight premium than their other variants, thus targeting mostly older adults with a higher disposable income who are willing to indulge and experiment with new flavors.
Kat Jones, marketing manager at Häagen-Dazs UK, stated that: "The launch is just in time for summer, the new cocktail collection will open up incremental consumption occasions day-to-night, like social events, celebrations, or even an alcoholic substitute."
According to GlobalData's 2021 Q1 consumer survey, nearly a half (49%) of UK consumers drink alcohol occasionally or only when socializing and this launch will certainly entice consumers who are trying to limit their intake but still want to enjoy their favorite cocktails. As also highlighted by the brand's marketing manager: "With these flavors we're directly responding to the trend of no and low alcoholic beverage intake. Consumers still enjoy the taste and occasional tipple, so we're sure our cocktail flavors will go down a treat."
The novel flavor combination will also entice sensory seeking consumers. In fact, 54% of UK consumers always or often consider how enjoyable and unique the product is in their purchasing decisions. The brand has chosen flavors that will bring back associations of summer holidays and consumers are more likely to choose them when they are looking to experiment with new flavors. The brand has been able to combine consumer sensory preferences with novel branding innovations, which is key to a successful launch.
With summer around the corner and restrictions gradually easing out in UK, more and more brands are launching new products to create a nostalgic appeal and create a sense of anticipation for consumers who are looking forward to enjoying this time with their family and loved ones with an occasional treat and this launch will provide a good option to indulge without thinking of any after effects.