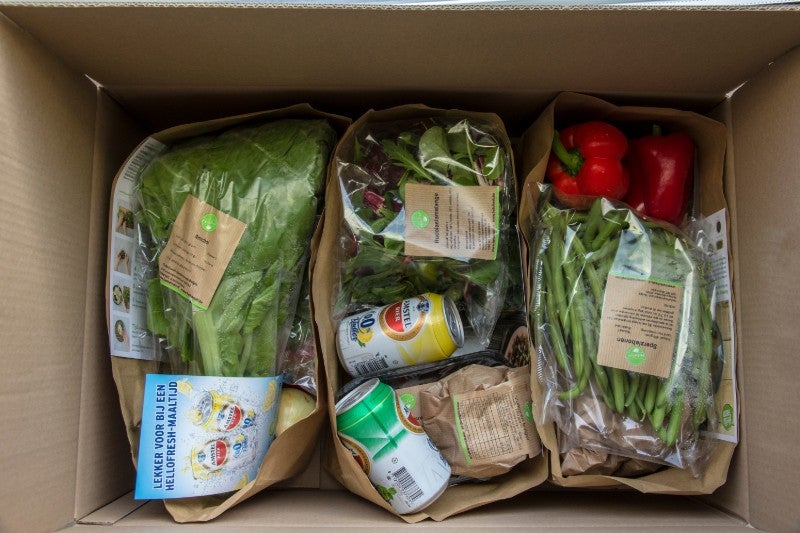 The meal kit provider at home Hello Fresh is hiring additional staff to aid its distribution centre in Banbury, to cope with the increasing demand caused by the spread of the coronavirus and the rising number of people self-isolating or social distancing.
Food and other FMCG delivery has seen increased demand as Covid-19 spreads, and more people are taking the precautions advised by health professionals. In addition to online purchasing of essentials and long-life items, many consumers are trying to maintain their healthy and balanced diet. Therefore, many have begun looking for easy alternatives to receiving fresh produce and ingredients straight to their home while they isolate.
Hello Fresh is a fresh food provider at home, delivering fresh, pre-portioned ingredients and recipes that customers can use to cook from scratch. The company is looking to hire 400 temporary staff on three-month contracts in Banbury, as it is undergoing a business boost caused by the global pandemic. The company seeks to hire people whose employment might have suffered due to business closures because of the virus.
According to GlobalData's 2018 Q4 global consumer survey, only 24% of consumers worldwide are interested in and actively buying a food subscription-based service, and the percentage drops even further in the UK (14%). However, the percentage of millennials is higher: 35% of global millennials are interested and actively using a regular subscription-based service, and 31% are not currently using a regular food subscription-based service, but would consider doing so in future.
Attitudes towards subscription-based services are changing, and demand for food deliveries has skyrocketed, as consumers see them as convenient, and safer than going out and buying food from the shop. According to the NHS, it is very unlikely that the coronavirus is spread through packages or food.
Although the UK is still not experiencing complete lockdown as seen in other coronavirus worse-hit countries, the possibility for drastic measures is still on the table. Therefore, companies that are either completely relying on deliveries or where deliveries are a huge part of their operations are expected to experience a rise in profits, as they offer some peace of mind and the small pleasure of home cooking.