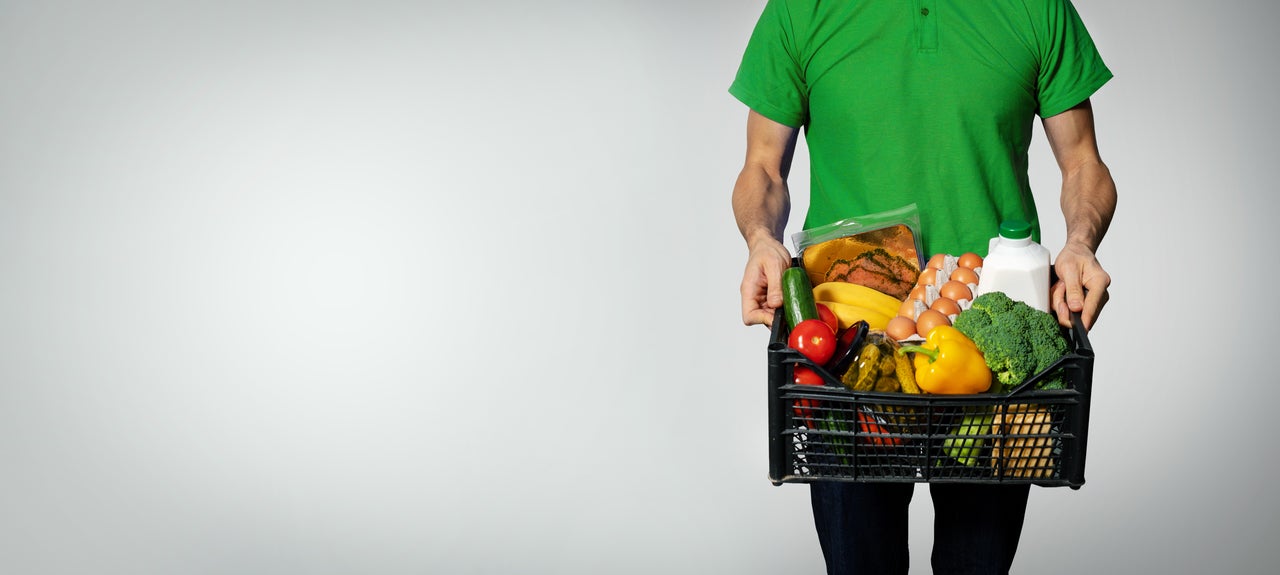 HungryPanda, an international Chinese food and grocery delivery platform established in 2016, has raised over $70m in funding, with approximately half of that being raised by Swedish investment firm Kinnevik. The delivery platform is unique from its competitors, such as Uber Eats or Deliveroo, as it focuses solely on overseas Chinese populations, offering a specialized and tailored user experience that helps Chinese speakers find authentic Asian foods.
According to GlobalData's latest COVID-19 recovery tracker, published December 7th 2020, over *1one third of the global population strongly or somewhat agrees that they are ordering their groceries more often from meal delivery services than before the pandemic. The COVID-19 pandemic has accelerated food delivery platforms' growth, propelled by the significant boost digital services overall have seen this year. In fact, many such platforms have branched into retail on top of foodservice, by offering consumers quick and easy door-step grocery deliveries.
As cocooning trends took precedence this year, supermarket's conventional online services struggled to cope with the considerable uptick in demand – creating a new space and opportunity for agile digital platforms to cater to consumer demand for rapid, direct grocery deliveries. GlobalData has covered this topic in great detail, noting recent partnerships such as the Aldi-Deliveroo venture as a key strategy to diversify portfolios and capitalize on consumers' increased reliance on digital channels. The biggest driver of these innovations, it can be argued, is convenience, as consumers expect tailored, accessible and smooth service transactions that fit around their lifestyles and needs.
This is most notably driven by younger generations and suggests a promising landscape for apps such as HungryPanda. As per the same survey, nearly half of millennials worldwide expect to continue to use such delivery services for their regular grocery shops more often. Millennials are often characterized by their tech-savvy aptitude and wide adoption of smartphone usage; this suggests a promising future outlook, as the iGen, otherwise referred to as Digital Natives, are likely to see even higher acceptance of such apps, bringing them into mainstream usage.
However, capacity for traditionally meal-focused delivery services tends to be limited as the drivers often rely on their own modes of transport, such as bicycles or regular cars, rather than supermarket-funded vans that can support a monthly shop. In order to fully realize the grocery delivery sector's value, a different approach may be needed; HungryPanda's tailored strategy to specific cuisine types and demographic groups may just provide the answer. By narrowing its focus, the platform is able to streamline its operations and personalize its services. What's more, as it is targeted at overseas Chinese communities, a large portion of which are students residing in dormitories, the orders are often done in bulk or "family-style" baskets, making the logistics and deliveries simpler.
The platforms international presence and partnership with native Chinese apps, such as WePay, serves to highlight the importance of collaboration and user-friendly interfaces. It is accessible, in summary, and this has bolstered its growth in just four short years to expand to numerous cities in the UK, Italy, France, Australia, New Zealand and the US. Retailers and companies should look at partnering with third-party delivery services such as this in order to capitalize on untapped communities that show ample growth potential.
By focusing on key western markets, where traditional Asian supermarkets may be limited or only located in urban areas, HungryPanda is uniquely positioned during the lockdown periods to offer convenient and safe access to grocery staples for many Asian households. And as consumers continue to use the app, ease and accessibility can quickly translate to habit, creating a new and loyal consumer base. What's more, with approximately 50 million Chinese speakers outside of China, the majority of which are located in Southeast Asian countries, there is ample opportunity for growth and further expansion.