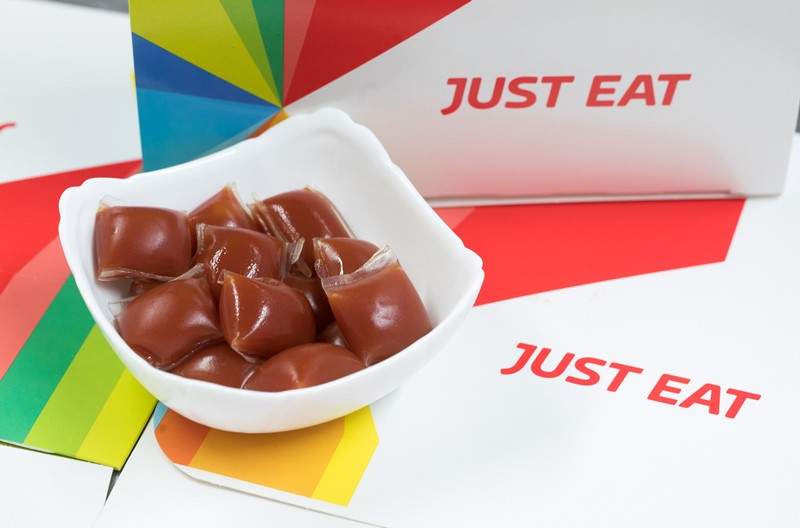 Just Eat has successfully agreed to merge with Dutch rival Takeaway.com, creating arguably the world's largest food order & delivery firm.
The deal will see Takeaway.com acquire Just Eat for a share price of 731p, representing a premium of 15% on Just Eats closing price on July 26th, valuing the British delivery service at £5bn.
As per the deal, Just Eat shareholders will receive a share ratio of 0.09744 Takeaway.com for each Just Eat share, owning 52.2% of the combined group.
It will be headquartered in Amsterdam and listed on the London Stock Exchange, with a "significant part of its operations" in the UK.
A surge in share price suggests investors are positive about the move, after the recent poor performance of Just Eat.
In the last 12 months, Just Eat has been struggling on the stock market, with a drop of 25% in share price after a number of failed investments stagnated growth.
However, the announcement has propelled the delivery giants share price up by 23.7%, with a number of key stakeholders such as Cat Rock pushing for the merger.
A number of investors have noted the benefits of being able to access leading positions in some of the largest markets, particularly Germany, Canada, the Netherland and the United Kingdom.
The food delivery market has been a battleground for a number of years, as rivals attempt to dominate in a market that is soon expected to value upwards of €100bn.
Uber Eats and Deliveroo have both been aggressively looking to gain market share over Just Eat, with rumours of a merger between the two circulating for some time.
A merger between Takeaway.com and Just Eat will help to relieve pressure on both firms, combining to create the biggest online food delivery service in the world with an impressive 360 million orders in 2018 alone.
Questions have been raised over the lack of geographical overlap, which will limit the ability to consolidate their respective market shares and subsequently create a monopoly.
Just Eat has expanded in Canada and Latin America, while Takeaway.com has recently moved into south-eastern Europe and Israel.
Nevertheless, the joint company will gain over 40 years' experience in the sector as both founders still remain. Additionally, it will be able to deploy larger capital to strengthen its position, alongside leveraging on future investments.