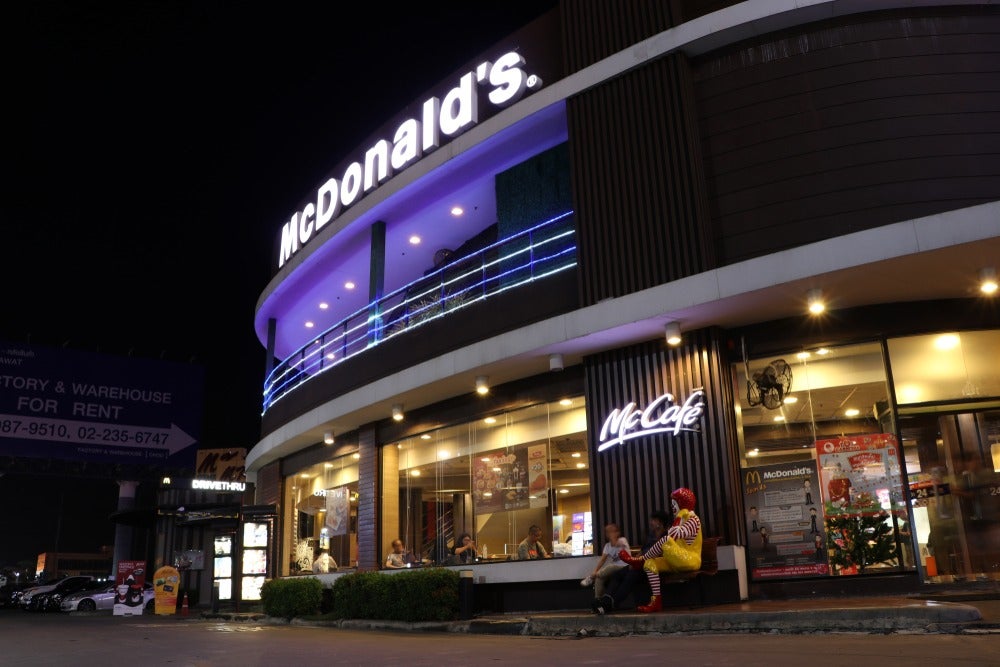 Fast food coffee is a big deal. Over the past five years (2013-2018) the value of coffee within the US quick-service restaurant market has grown by around 50%. By 2020, the market is forecast to be worth over $1 billion.
Breakfast itself accounts for around a quarter of McDonald's sales and represent the company's most profitable segment of the day.
McDonald's breakfast represents a large portion economic activity
This is important because McDonald's Corporate and its franchisees have slightly different priorities. McDonald's Corporate is primarily concerned with the company's top line revenue since this is where it takes its royalty fees. In contrast, franchisees are more focused on bottom-line profits where their payments are drawn from.
McDonald's launched its retail offerings (McCafe At Home) during 2014 and has since expanded it to include ground coffee, K-Cup pods and ready-to-drink McCafe Frappes. And McDonald's isn't doing this quietly, the Golden Arches is actively running marketing campaigns to promote its retail range.
Sales through retail channels syphon all revenue/profit to McDonald's Corporate, essentially cutting out the franchisees that built the McCafe brand.
Interestingly, McDonald's franchisees are not allowed to sell the brand's retail coffee inside its restaurants. This is in contrast to Starbucks, where its cafes are filled with retail-esque products and various other merchandise.
While it is difficult to calculate the number of potential McDonald's restaurant visitors that are instead opting to buy the at-home McCafe alternative, it is certainly not zero.
Indeed, McDonald's has seen its guest count fall during four of the past five years; however, this is a widespread trend impacting the entire US foodservice industry.
Source: McDonald's Annual Reports
With McDonald's Corporate currently embroiled in private discussions with the National Owners Association, a group of franchisees pushing back against parts of CEO Steve Easterbook's 'Experience of the Future' refurbishment models, offering a 'McCafe dividend' from retail sales could help cool tensions.
As McDonald's continues to expand into the retail space the company will, and rightfully should face difficult questions from its franchisees.