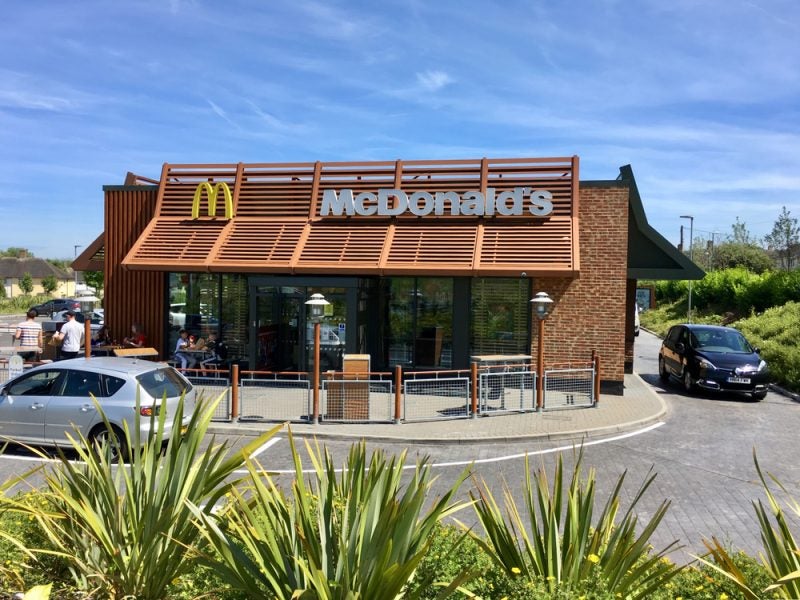 After the UK's ease of lockdown restrictions, foodservice chains such as McDonald's are incrementally re-opening their services. McDonald's announced the initial opening of 15 drive-thru locations out of its 1,270 restaurants, most of which are in London and the south-east of England. This is the start of 'the new normal', what happens next will surely impact FMCG operationally.
According to GlobalData's Global Covid-19 tracker survey, the latest results from week 9 reveal that 56% of UK consumers are either often or always influenced by how risk-free a service feel. Meaning, fast-food services will need to communicate efficiently how they are planning on ensuring customer safety to reduce concerns around the transmission of Covid-19.
In response to such fears, McDonald's has released a number of statements and updates regarding the company's operational strategy to bring its services into the 'new normal'. Going forward, consumers will increasingly expect a sanitised service from foodservice providers, the more transparent and well a company can communicate their strategy, the better it will be for their performance as we are slowly phasing out of this pandemic.
McDonald's is being transparent by clearly outlining the due diligence being taken into this decision-making; the chain is prioritising the wellbeing and safety of its employees, suppliers and delivery partners to ensure adherence to government safety guidelines. This plan started off with offering consumers' delivery services, and has since progressed on to providing a pilot drive-thru service with the potential of re-opening all stores in June. Such statements from McDonald's will help increase consumer confidence as these actions shows that they are taking the initiative to safely offer their services to the British public.
Operationally, this means that there will be a £25 drive-thru cap, fewer kitchen and service area staff, and a limited menu, which will help to reduce excessive contact with multiple people. Moreover, the use of Perspex screens in key locations means that there will be less contact and social distancing will be easier to adhere to. To ensure further safety the company is also providing protective equipment and face masks to limit physical contact for both customers and suppliers, as stated by the company's UK divisions CEO Paul Pomroy.
Going forward, consumers may have to adjust their expectations of service as per the above, the 'new normal' for foodservice will forever be changed due to this pandemic, creating more sanitized and isolated customer interaction.
'Business as usual' will now have a new meaning.