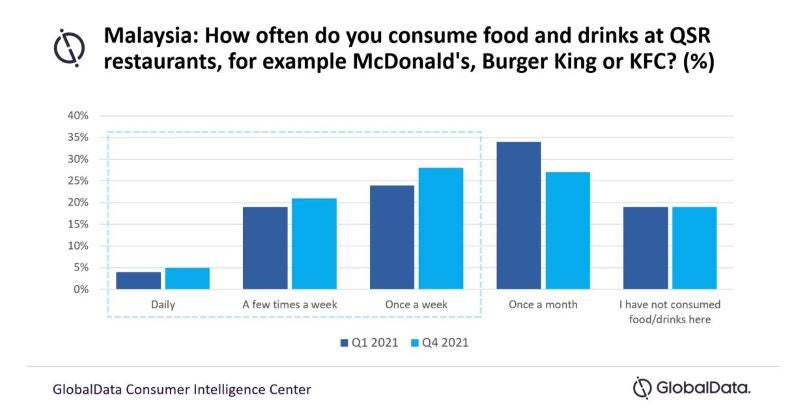 Coming off a strong year in 2021, McDonald's Malaysia unveiled its ambitious five-year business expansion plan at an outlay of RM1.35 billion. Under the plan, the company proposes to open 205 new outlets, which will take its overall outlet count in Malaysia to 500 by 2026.
Following a stellar year in 2019, McDonald's Malaysia's business took a hit in 2020 as the Covid-19 restrictions diminished guest visits. However, the fast-food service operator quickly tightened safety and hygiene protocols across its 300 outlets to mitigate the risk of infections,, and shifted strategies to focus on key revenue drivers such as the McDelivery Digital Platform, Drive-Thru, and McCafé. The company also leveraged the star power of the Korean pop (K-pop) music band, BTS, by rolling out a limited-edition BTS Meal in May 2021, which proved a massive success the word over, including Malaysia. Fans of the K-pop band queued up to purchase the celebrity signature meal, and the packaging soon became a much-desired collectable. The gambit paid off, and sales rebounded in 2021 to surpass the company's 2019 results.
The partial and staggered relaxation of the Malaysia Movement Control Order bolstered out of home dining, with consumers going out to quick service restaurants (QSRs) such as McDonald's in 2021. This is corroborated by GlobalData's 2021 consumer surveys, where in the frequency of daily and weekly consumer visits to QSRs increased significantly from the first quarter* to the fourth quarter**.
The outlook for QSRs in Malaysia is bright for the forecast period 2022–2026, with urban consumers poised to dine out frequently for convenience and entertainment as the pandemic conditions abate. Additionally, multinational Western fast-food chains, such as McDonald's, KFC, Domino's and Subway, dominate the Malaysia QSR space owing to the strong consumer inclination towards western lifestyle and food. These restaurants focus on value for money offerings, which can appeal to 51% of Malaysian consumers who say that affordable prices or frequent promotions and discounts are the most influential factors when deciding which foodservice restaurants to visit**.
Through the rapid outlet expansion, McDonald's Malaysia will further consolidate its foothold in the Malaysian fast-food market. Under its Vision 2026 strategy, McDonald's Malaysia plans to hire 50,000 Malaysians by 2026 to augment table service at its restaurants, and accelerate its drive-in and delivery services. The fast-food chain's drive-thru service is a key factor that elevates its appeal among Malaysian consumers, considering that 53% of Malaysian respondents in GlobalData's 2021 survey felt that ease of parking is one of most influential factors when deciding which foodservice restaurants to visit*.
* GlobalData 2021 Q1 Consumer Survey – Malaysia, published in March 2021
** GlobalData 2021 Q4 Consumer Survey – Malaysia, published in December 2021