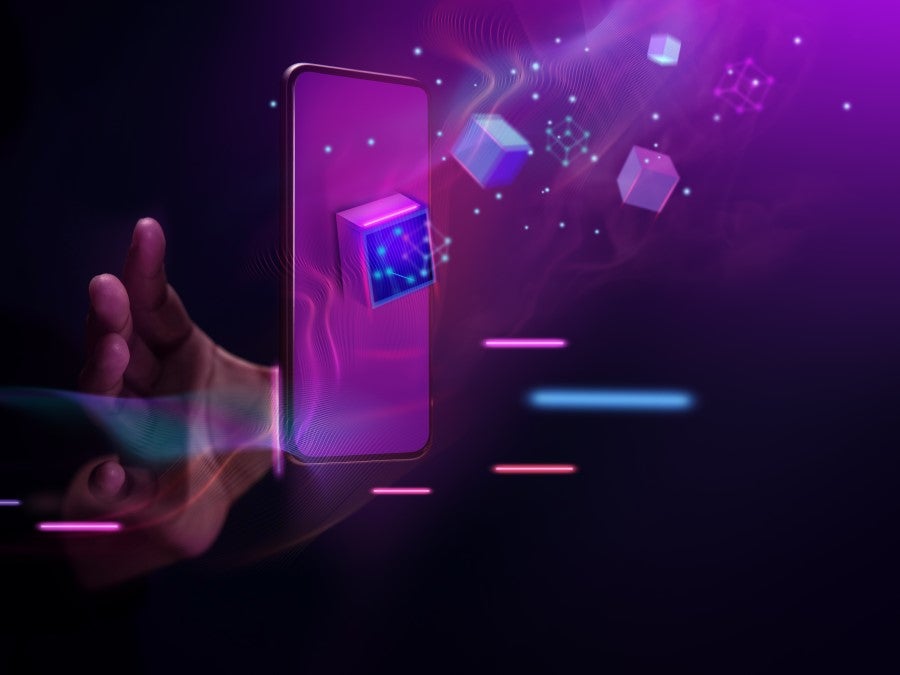 Whether the metaverse is set to transform the way we live and work, or simply the latest example of an overhyped technology, you'll be hard-pressed to find an industry that isn't investigating the potential opportunities of this virtual world.
The foodservice industry is no different. From experiencing a restaurant from the comfort of your own home to connecting with others in a virtual reality (VR) bar for a drink, the technologies underpinning the metaverse are starting to transform the way we eat and drink.
COVID-19 has forced foodservice to digitally transform
The foodservice industry has been forced to adopt digital solutions at an unprecedented rate. Various tech, such as online food delivery, mobile ordering and fintech, have helped companies to bolster revenues, and customer confidence, at a time where in-store footfall is low. This is highlighted by GlobalData's Q4 2021 consumer survey, wherein 76% of consumers globally reported slight to extreme levels of concern when asked about eating out at restaurants because of Covid-19 risk.
GlobalData's company filing analytics further reveals that between 2019 and 2020, mentions of digitalisation in the full-service restaurant (FSR) sector increased by 78%, while in the quick-restaurant service (QSR) and fast-food sector, mentions increased by 160%.
Foodservice investments in metaverse enabling technologies are not new
Channels and operators, catering service providers, suppliers, and online food delivery specialists have been investing in enabling technologies for the metaverse for many years.
Enabled by blockchain technology, cryptocurrency (a digital currency based on mathematical algorithms) will be obligatory in a metaverse that transcends national borders. Fast-food chains Burger King and Subway have both experimented with cryptocurrencies in select restaurants globally. Separately, non-fungible tokens (NFTs) are units of data stored on a blockchain to certify the ownership of a digital asset. With a variety of use cases in the metaverse, foodservice players, particularly in the fast-food sector, are investing in these technologies to attract digitally-savvy consumers. Taco Bell, McDonald's China and Pizza Hut have all released NFT collections since the beginning of 2021.
Augmented reality (AR) and VR are critical components of the metaverse, thanks to AR's ability to allow the user to see the real world overlaid with a layer of digital content and VR's capacity to place the user in a virtual environment, where they can interact with other users and digital items. Examples of AR being used by foodservice before the Covid-19 pandemic include Burger King's 'Burn That Ad' viral AR campaign in Brazil in 2019 and Sodexo's use of AR smart glasses for operations in remote locations. Fewer examples of VR exist because of issues with the tech; however, Walmart has been using VR headsets in employee training and assessments since 2017.
Foodservice companies are capitalising on the metaverse
Following the explosion of hype surrounding the metaverse, foodservice brands have been jumping on the bandwagon, given its potential in marketing and marketplaces.
The metaverse has been used in several restaurant-chain marketing campaigns, such as Chipotle's opening of a virtual store on Roblox in October 2021, McDonald's collaboration with Opening Ceremony to create an interactive exhibit to honour the Lunar New Year in January 2022 and Miller Lite's planned metaverse bar for the Super Bowl LVI in February 2022. The metaverse has also been used to provide unique in-restaurant sensory experiences, such as Colossalbit's launch of MetaTerrace in December 2021, a mixed reality lounge in Dubai featuring a VR bar.
New metaverse use cases in the foodservice industry will appear
As the industry approaches two years of economic uncertainty due to the Covid-19 pandemic, in 2022 we can expect further metaverse campaigns in foodservice, as companies look to boost revenues and customer bases. Brands already investing in enabling technologies are sure to be keeping an eye on this next mega-theme. Already, in February 2022, McDonald's filed multiple metaverse-related patents, primarily for virtual restaurants, including a virtual restaurant featuring online food delivery; Bareburger claimed the first NFT restaurant, operating solely online; and Panera Bread Company filed for its 'Paneraverse', with virtual food items and NFTs.
Register for GlobalData's Exploring the Metaverse Webinar, February 24, 2022, 4pm GMT/11am EST, here.