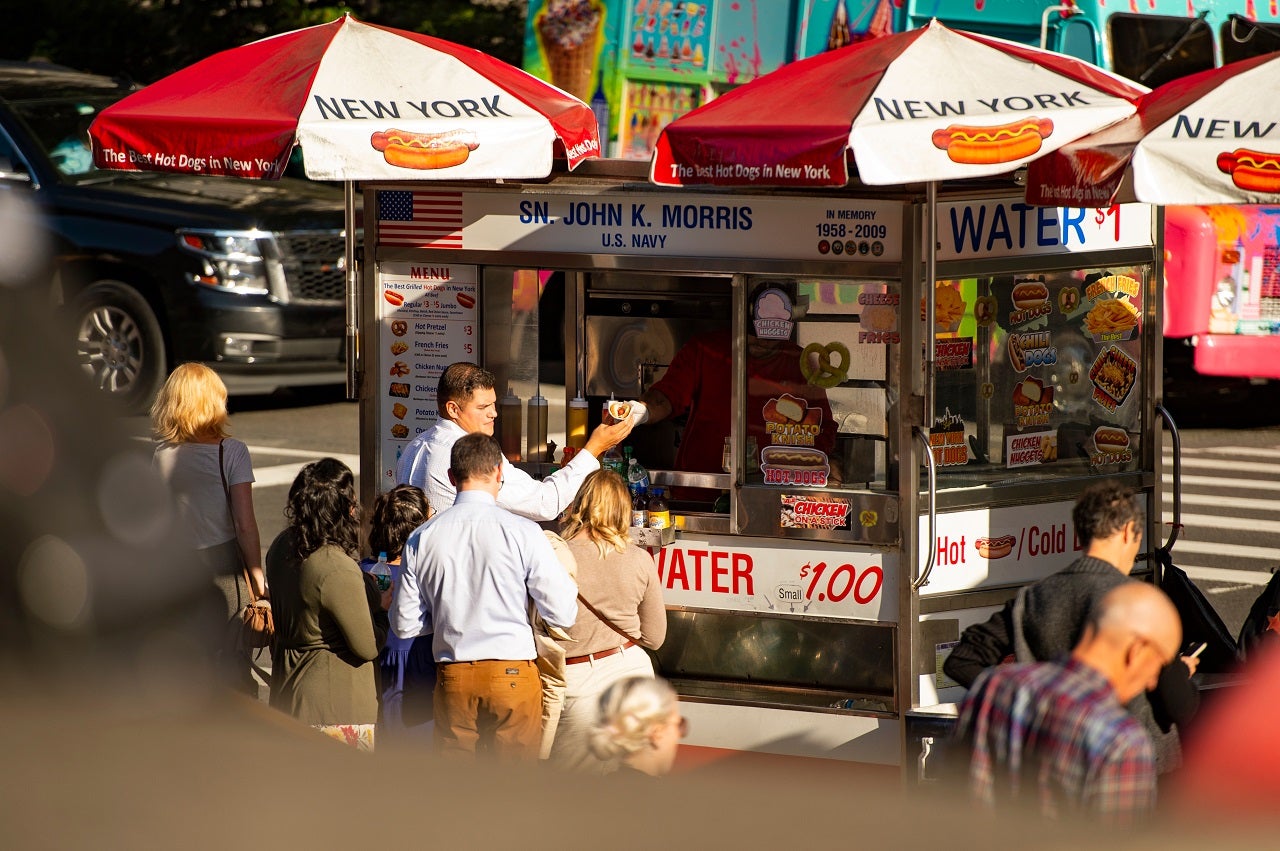 In January 2022, the New York City (NYC) council passed the Sweet Truth Act, the first legislation of its kind in the US. Although the US does not have a nationwide sugar tax, some states have imposed excise taxes on bottled soft drinks or wholesalers, manufacturers, or distributors of soft drinks. This bill takes it one step further by requiring any chain restaurant with 15 or more locations in NYC to place a warning icon and a statement next to prepackaged menu items that contain more than 50 grams of sugar – the recommended daily dose for a 2,000 calorie diet. The bill aims to help people identify 'hidden' sugars that otherwise were not easily accessible, thereby empowering the average New Yorker to make more informed decisions regarding their health.
However, what triggered this? According to the NYC Government, 34% of adult New Yorkers are overweight and 22% obese, and these conditions put the population at risk of diabetes, heart disease, and even cancer. However, this is old news. Concerns were raised in 2019, when the NYC council, backed by a series of advocates and the Center for Science in the Public Interest, was pushing for the bill to pass. Moreover, as the pandemic hit the US in 2020, the city quickly became a hotbed for Covid-19 cases as it experienced the highest increase in non-respiratory deaths in the country.
According to a survey done by the Center for Science in the Public Interest, 78% of New Yorkers support warning icons on food and drink items with more than a day's worth of added sugars, and high support is consistent across all demographic groups. This is collaborated by GlobalData's own findings, which reveal that 36% of New Yorkers claim that health labelling always influences their product choice, higher when compared to Londoners (23%) or Tokyoites (20%)*. However, this is not the first time New York passed such a law. In 2015, NYC was the first city in the country to require chain restaurants to post a warning icon next to menu items that contain at least 23g of sodium, which was welcomed by the Department of Health & Mental Hygiene as well as advocates of the bill.
But are New Yorkers more inclined to search and consume healthier foods? According to GlobalData, 45% of New Yorkers claim that the availability or range of healthy and nutritious menu options is a very influential feature when deciding which restaurant they visit**. Moreover, 61% claim that healthy dishes are the main attributes influencing their choice of cuisine; compared to Londoners (56%) and Tokyoites (39%)**, and considering how the pandemic influenced consumers to prioritize their health and wellness, there might be a possibility that New York is more concerned with healthier food compared to major capital cities around the world.
The Sweet Truth Act shares some similarities with the Sodium Rule, one being that restaurant chains with 15 or more outlets are required to display on their physical and electronic menus the warning icon, as well as a statement regarding high sugar intake. Failure to meet the requirement will result in a fine ranging from $200 to $500. While the reprint of new menus might affect smaller businesses, especially after being permitted to open their doors to diners again, chains and franchises will likely be able to take the short-term financial hit. Operators should also be aware that if they don't reformulate high sugar offerings to be healthier, bestsellers that exceed the daily sugar intake may not see the same popularity once consumers are aware of their contents.
Questions remain as to whether the Sweet Truth Act will be as influential as the sugar tax. At this time, it is too early to assess how successful this legislation will be in New York and if other cities or states will apply it. However, this is not the first bill of its kind in the world. In 2016, Chile adopted such a law, requiring prepackaged food items high in salt, sugar, fat, or calories to display a black stop sign icon. The law went even further, restricting and banning certain marketing or sales of unhealthy items in schools. According to a study made in Chile by the National Library of Medicine before and after the implementation of the law, the bill was successful, and purchases of high sugar content beverages recorded a significant decline, larger than those noticed from sugar-sweetened-beverage taxes.
All in all, while the law did not make the news rounds across the world, this can be seen as the evolution of the sugar tax. Given New York's position as a pioneer of consumer trends, we will likely see more and more cities around the US and eventually the world adopting similar policies in the near future.
Sources:
*GlobalData 2021 Q3 Global Consumer Survey
**GlobalData 2021 Q4 Global Consumer Survey