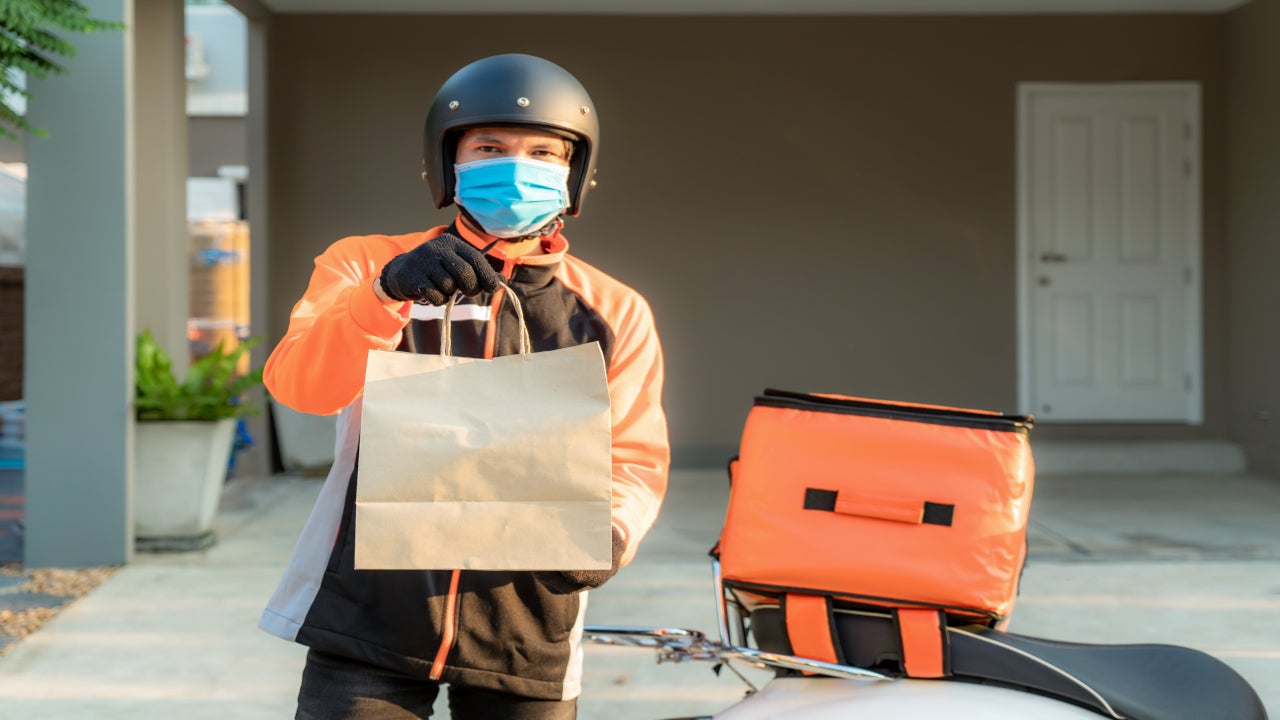 The increasing trend of leading hectic lifestyles will decrease the time spent cooking at home or visiting restaurants and will intensify the need for online food delivery services in the future.
Macroeconomic Trends
Listed below are the key macroeconomic trends impacting online food delivery, as identified by GlobalData.
Aging populations and vulnerable consumers
People are living longer than before. Population aging is a global phenomenon. In 2015, there were around 901 million people aged 60+ years worldwide, representing around 12.3% of the global population. By 2030, this is forecast to increase to 1.4 billion or 16.4% and by 2050, it is expected to reach 2.1 billion or 21.3% of the global population. Therefore, companies must make sure that they offer the right age-appropriate tech tools for the public to use when ordering food online and offer support when needed.
Despite the fact that companies have mostly focused on younger generations when designing their products, aging populations will become more and more important as time goes by, so having suitable solutions for older consumers who want online food delivery services will prove successful in the long run.
The COVID-19 crisis has demonstrated how important food delivery is to vulnerable consumers. As physical visits to supermarkets fall, and social distancing is still encouraged, consumer attitudes have changed to regard food delivery as a vital "public service." This is especially true for the elderly and immobile, who do not have convenient access to supermarkets. Even after a semblances of normality resume, food delivery will become habitual behaviour for many consumers concerned about possible contagion in busy stores. As demand for grocery deliveries will likely remain into the near future, supermarkets and restaurants will need to adopt and update online delivery services for the long term.
Circular plastic economy
In a circular plastic economy, materials flow constantly around a "closed-loop" system, rather than being used once and then discarded. The Covid-19 pandemic has accelerated the transition to a technology-focused economy driven by Artificial Intelligence (AI), remote engagement, and online sales and deliveries. The objectives of the circular plastic economy are to "design out" single use plastic but utilise recyclable plastic in alternative business models.
Companies offering online food delivery have realised that they must satisfy consumers' interest in reducing their plastic use in order to retain sales and consumer loyalty. For example, Deliveroo, after a successful United Arab Emirates (UAE) trial, has rolled out plastic cutlery opt-in across the globe. As part of this service, consumers have the option to choose if they want their food to be delivered with plastic cutlery; if the option is not picked, the meals are delivered without any plastic cutlery.
However, the onset of the pandemic has brought food safety at the forefront and set back the battle against single-use plastic. Consumers have started relying more on single-use plastics, considering them necessary to keep food safe, and reusables as unhygienic and dangerous. According to GlobalData's Covid-19 Recovery Tracker Survey – Week 9, 50% of global consumers somewhat or strongly agree that they are concerned about the safety of the packaging of the products they purchase, and 36% also believe that secure and tamper-proof packaging is slightly or significantly more important than before.
City growth engines
Urbanisation is the movement of people from rural communities to the city for work and residence. Since 1950, the world's urban population has risen almost six-fold, from 751 million to 4.2 billion in 2018. By 2050, it is anticipated that two-thirds of the world's population will live in cities. This will bring opportunities for companies to offer online food delivery, as transport infrastructure improves, the population has easy access to technology, and the network connectivity.
This is an edited extract from the Online Food Delivery – Technology Trends report produced by GlobalData Thematic Research.