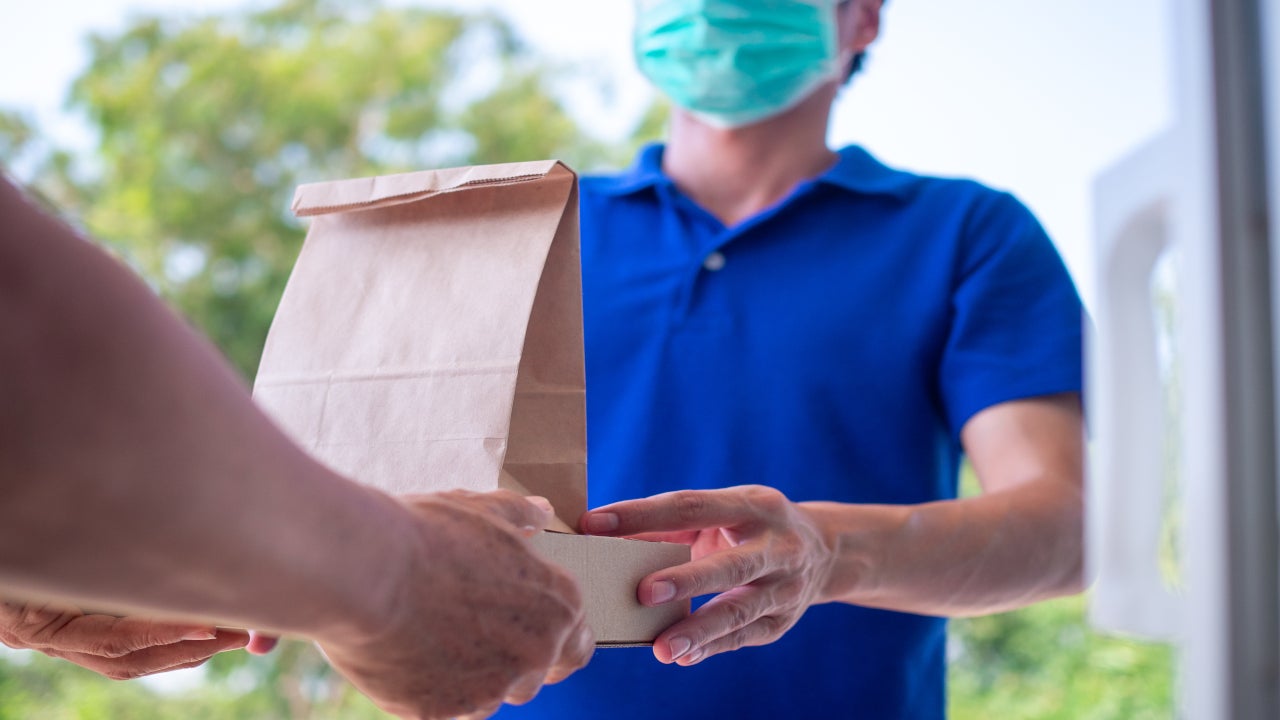 Localisation of the online food delivery sector can improve environmental impact through carbon free strategies, such as using bicycles to transport deliveries, thus making online food deliveries more appealing. Also, raising awareness of safety and security measures both in food preparation and delivery for online services will reassure consumers and thus may increase online food delivery's appeal.
Regulatory Trends
Listed below are the key regulatory trends impacting online food delivery, as identified by GlobalData.
Carbon emissions and environmental regulations
A large percentage of carbon emissions comes from transportation of goods, and delivery companies are a significant part of this. The problem is becoming increasingly relevant during the Covid-19 pandemic, as more and more foodservice outlets and customers are turning to online delivery, further increasing CO2 emissions. Global warming continues to be an important issue even during the Covid-19 pandemic.
Experts say that many companies have forgotten about their commitment to tackle climate change during these times, but this should not be the case, as the efforts need to be consistent to arrive at results and satisfy the public while adhering to environmental regulations. In fact, sustainability remains an important topic among consumers during the worldwide pandemic.
According to GlobalData's COVID-19 Recovery Consumer Survey – Week 9, 72% of global respondents said that a reduced environmental footprint is important to them due to the Covid-19 pandemic, and 12% of global consumers said that this is their top priority. Moreover, 76% of global consumers are somewhat, often, or always influenced by how ethical/ environmentally-friendly/ socially responsible the product is when buying it. Therefore, delivery companies in collaboration with foodservice outlets and retailers need to make sure they are doing their best to reduce their carbon footprint. One way of doing this is to invest in electric vehicles or offer more deliveries by foot or bicycle.
Companies can also offer consumers the option of having food delivered only from nearby restaurants, thus decreasing the emissions associated with long distances. Furthermore, companies can invest in technologies that work out the most efficient routes the drivers can take to reduce carbon footprint.
Moreover, offering low-carbon diet options such as vegan dishes through online delivery could resonate with health and environmentally-conscious consumers. Although it is currently not widespread, drone delivery, mostly powered by lithium polymer batteries, can be another carbon-reducing strategy, as long as the batteries are charged using renewably-sourced electricity. Using more drones also means reducing the number of cars on the road.
Data breaches and privacy concerns
A greater willingness for tech-enabled services such as online food delivery presents several challenges. Excessive surveillance is a privacy concern that has links to the need for greater data protection. Furthermore, data breaches have serious negative consequences on a business, from loss of consumer trust, to customer lawsuits. Convenience is a key driver behind decision-making and is an increasing trend. Therefore, companies must find ways to protect consumers' privacy and their data rights, while seeking advancements to meet the growing consumer demand for convenience.
Cybersecurity concerns spiked for restaurants during Covid-19, as more people switched to online shopping and online food ordering. One way restaurants and online delivery companies can protect their consumers is through a robust cybersecurity programme.
Food regulation
When offering online food delivery services, restaurants, retailers, and delivery companies must comply with local and national food regulations and laws, to protect their employees' and their customers' health. In the US, the Food and Drug Administration (FDA) has shared information on its website about best practices for retail food stores, restaurants, and food pick-up/delivery services during the Covid-19 pandemic.
The statement includes key considerations about managing food pick-up and delivery. Also, the Centres for Disease Control and Prevention issued some tips for meal kit and food delivery safety. The tips, addressed to consumers, include examining the box and packaging and notifying the company if the food arrives at a temperature above 40 degrees Fahrenheit.
This is an edited extract from the Online Food Delivery – Technology Trends report produced by GlobalData Thematic Research.