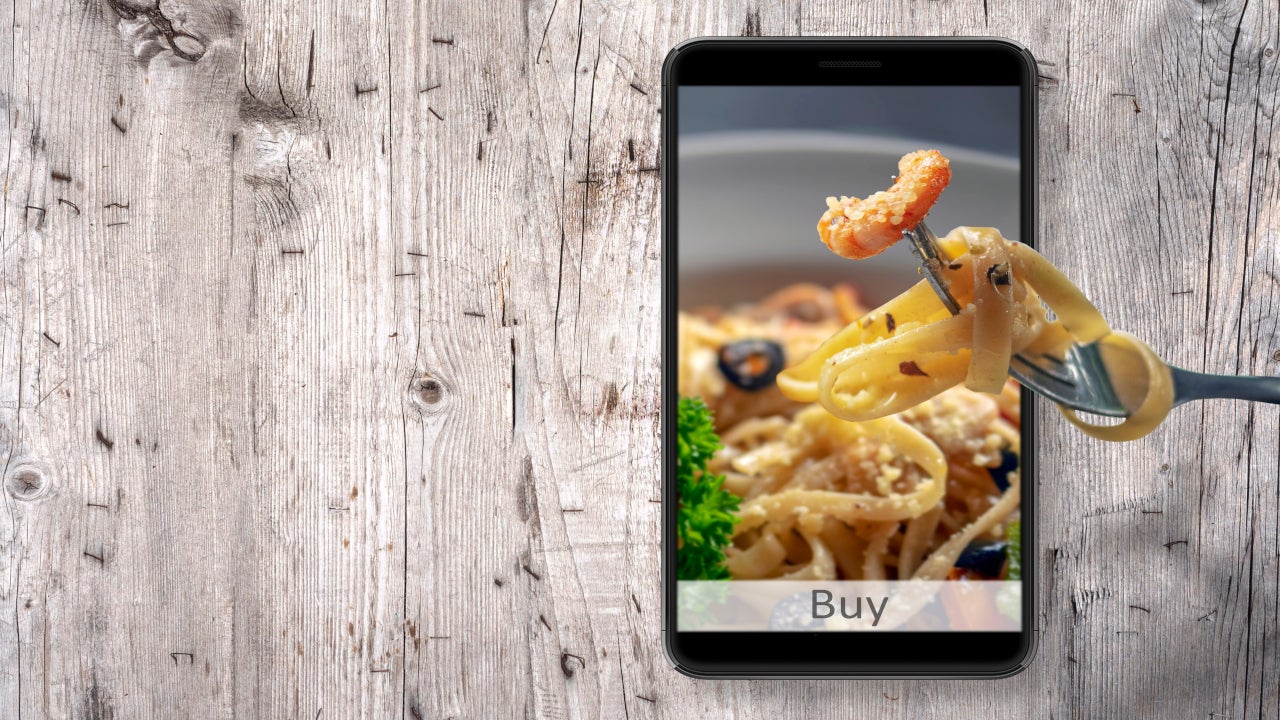 Technology is a key part of a successful online food delivery service. It is needed during the various stages of the order and delivery process. The food delivery platform can be built by companies in-house or they can use a third-party service.
Technology Trends
Listed below are the key technology trends impacting online food delivery, as identified by GlobalData.
Artificial intelligence (AI) and machine learning (ML)
AI and ML help online food delivery businesses enhance their customer experiences via the use of chatbots. Chatbots allow food delivery firms to keep in touch with their customers and answer their questions in a timely manner, thus retaining loyalty, boosting customer relationship, and driving sales.
Furthermore, AI and ML enable food delivery companies to better analyse various aspects of the business such as the impact of market trends on consumption patterns, thus helping companies understand their customers' behaviour better, and offer more personalised services.
Moreover, ML assists companies offering online food delivery in collecting real-time data about traffic, thus reducing or providing an accurate estimation of the delivery time. ML can also predict the impact of delivery time and temperature on the food quality, therefore reducing food wastage.
Conversational platforms
Voice-activated shopping uses a natural-language voice query to shop for products on a freestanding device or smartphone. The concept uses voice or speech recognition software embedded in a device to offer audio responses to verbal questions and execute searches. Devices like the Amazon Echo or Amazon Dot – which run voice-recognition software like Amazon's Alexa, which learns as it goes (using AI) – have made voice-activated shopping possible.
FMCG, foodservice, or retail companies are embracing voice-activated food ordering in order to attract younger generations or tech-savvy consumers seeking convenience. According to GlobalData's 2018 Q4 global consumer survey, 45% of global consumers think that digital assistants such as Siri and Alexa will have a positive impact on society in the future. Examples of companies exploiting voice-activation technology to offer seamless online food delivery experiences include Wingstop3 and Domino's.
Digital transactions
Digital transactions are becoming more and more popular. They are particularly relevant during the Covid-19 pandemic, as consumers are trying to avoid cash payments, due to fears of infection spread. According to GlobalData's Covid-19 Recovery tracker survey – Week 9, 56% of global consumers somewhat or strongly agree that they will pay for products or services only with cards or using their mobile phone, instead of cash, as a result of Covid-19. Therefore, companies must invest in online payment methods that are user friendly, quick, and secure, which can offer consumers the convenience that they need.
Drone delivery
Drones, also known as unmanned aerial vehicles (UAVs) or unmanned aircraft systems (UASs), are autonomous flying vehicles that use various and often complex technologies, which help them have a wide range of capabilities. Drones are either remotely controlled by humans or are operated by an onboard computer. Various restaurants and food and beverage companies have come to recognise the disruptive potential drones have. Therefore, they have begun experimenting with drone delivery.
The Nevada-based Flirtey is one of the few companies trying out various consumer products drone deliveries. It was also the first company to obtain Federal Aviation Administration (FAA) approval to use drones to deliver products in the US in 2015. American pizza restaurant chain Domino's partnered with Flirtey in 2016 to test drone-based pizza delivery. After a number of test flights, Domino successfully delivered two pizzas to a couple's home in Whangaparaoa, New Zealand, using a delivery drone made of carbon fibre and aluminium.
In Iceland's capital Reykjavik, consumers can order food and other items that can be then dropped by drones in their backyard. Aha, an e-commerce firm in Iceland, partnered with the Israeli drone company Flytrex and launched a drone delivery service in the summer of 2017. Since then, numerous items from hamburgers and California rolls to waffle-makers have been transported to Icelanders.
Food delivery robots
According to GlobalData's 2018 Q4 global consumer survey, almost half of global respondents think that robotics will have a positive impact on society in the future. Robots have a big role in offering contactless deliveries and minimal human interaction during pandemic times, thus decreasing the spread of viruses. Food delivery companies can therefore invest in using robots in their supply chain and offer contactless delivery with a nominal risk of spread infection. For example, Postmates delivery robots have helped in delivering food in Los Angeles since the start of the Covid-19 pandemic.
This is an edited extract from the Online Food Delivery – Technology Trends report produced by GlobalData Thematic Research.