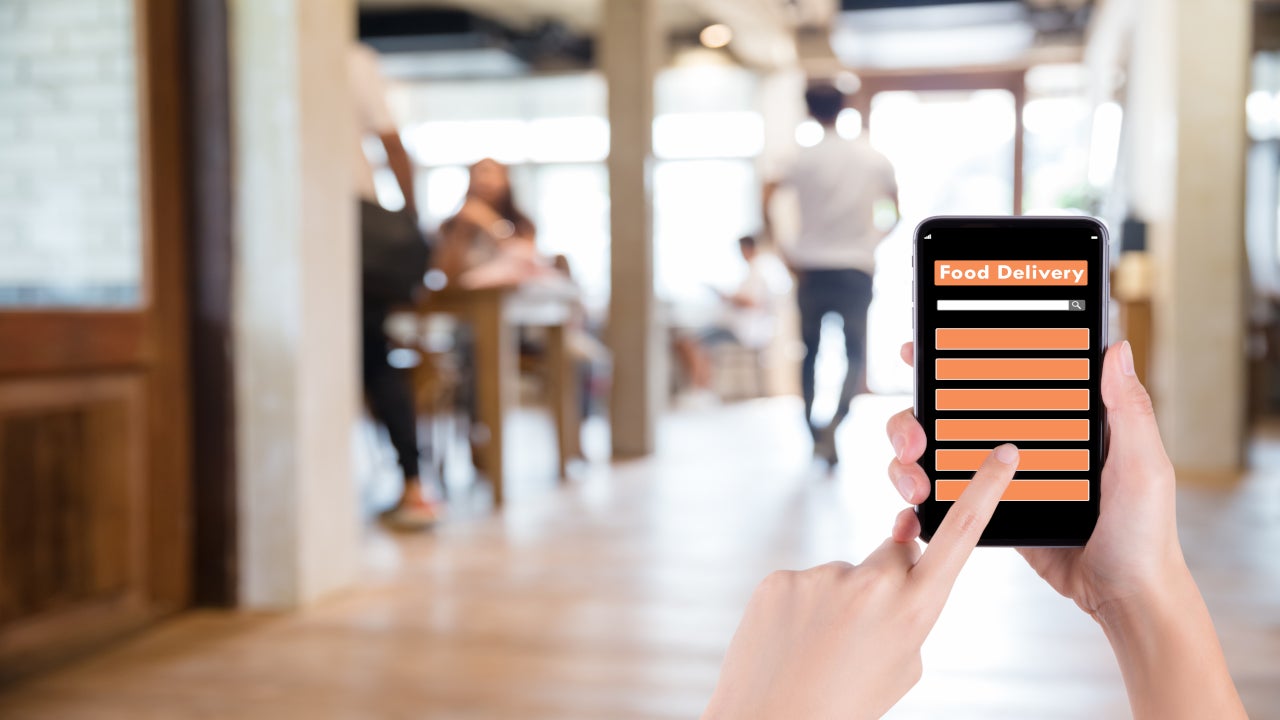 Time-scarcity is driving consumers leading on-the-go, complex lifestyles, to look for time-saving, convenient meal solutions, enhancing the appeal of online food delivery services. Growing demand for a greater variety of cuisine types and dish options, especially among young urban consumers, will continue to fuel growth and diversification in the market.
Timeline
Listed below are the major milestones in the journey of the online food delivery theme, as identified by GlobalData.
1989 – Peapod, company that pioneered the concept of online grocery deliveries, was launched.
1994 – The first online food order was a pizza from Pizza Hut, via 'PizzaNet', the company's digital ordering hub.
1995 – The first online food ordering service, World Wide Waiter (now Waiter.com) was founded.
2000 – Online food delivery firm Yemeksepeti launched in Turkey.
2001 – Papa John's launched online ordering; Just Eat launched online food ordering service in Denmark.
2002 – Safeway began online grocery delivery orders in the US.
2004 – Online delivery service GrubHub was founded and launched in the US as an alternative to paper menus.
2004 – Talabat, the largest online food ordering platform in the Middle East, was launched in Kuwait.
2006 – Hungryhouse launched in the United Kingdom (UK); Menulog food and beverage ordering app launched in Australia.
2007 – AmazonFresh initially offered home grocery delivery by invitation-only beta testing in Seattle.
2008 – Zomato was founded in India; Ele.me was launched in China.
2009 – The catering start-up ZeroCater was founded in the US.
2009 – Roaming Hunge launched in the US, the first website dedicated to booking food truck catering at any location.
2010 – OpenRest, a specialist mobile online food ordering service, was launched in the US.
2011 – Munchery private-beta launched in US for professional chef food deliveries.
2011 – Postmates was launched in the US; The meal-kit service Hello Fresh was launched in Berlin.
2012 – The meal-kit delivery service Blue Apron launched in the US.
2012 – DoorDash issued its first delivery.
2012 – Foodpanda was launched for online meal delivery in Germany.
2012 – Cook-at-home meal kit service Gousto was launched in the UK.
2012 – SkipTheDishes online ordering service was launched in Canada.
2012 – Menu Group food delivery company was founded in Armenia.
2013 – Sprig, a healthy meal delivery service, was launched in San Francisco, later closed in 2017.
2013 – Deliveroo was founded in the UK.
2014 – In August, Uber started its food delivery service, called UberFRESH. (renamed Uber Eats in 2015)
2014 – Hello Curry, Dunzo and Swiggy food delivery services were launched in India.
2014 – Wolt food delivery service was founded in Helsinki, Finland.
2015 – Online ordering began overtaking phone ordering; Rappi launched on-demand delivery service in Colombia.
2015 – Glovo was founded in Barcelona, Spain.
2015 – Chinese online food delivery market grew from 0.15bn yuan ($24.46m) to 44.25bn yuan ($7.17bn).
2016 – By September, US online delivery accounted for 3% of the US restaurant transactions.
2017 – DoorDash and Postmates started piloting robot delivery.
2018 – Alibaba Group-owned Ele.me reported being granted approval to fly drones in food delivery assistance.
2019 – Starship & Sodexo launched robot food delivery service at George Mason University, Virginia.
2019 – UK's Co-op Food launched online delivery service using electric cargo bikes.
2019 – Alphabet Inc-owned Wing announced delivery of takeaway food by drone to ~100 homes in Australia.
2021 – Uber plans to begin drone food delivery.
This is an edited extract from the Online Food Delivery – Technology Trends report produced by GlobalData Thematic Research.