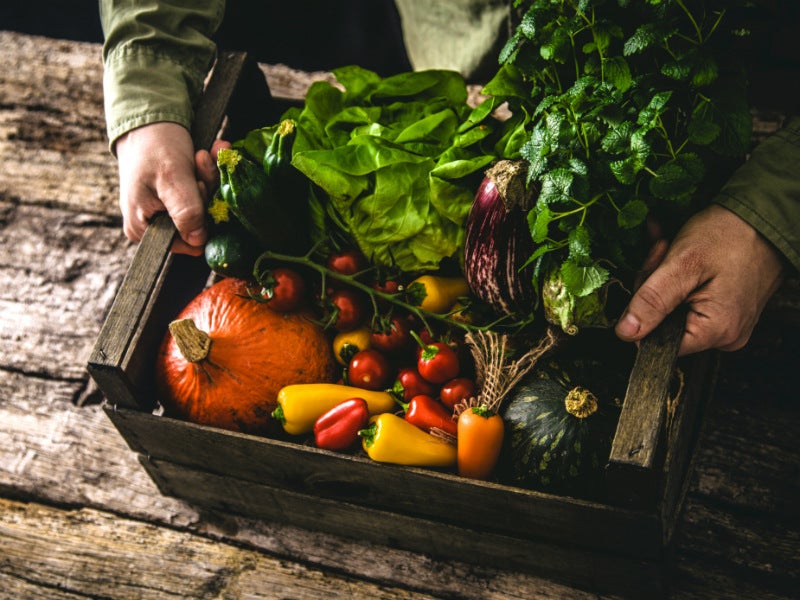 French winery Maison Albert Bichot has announced that from 2018 onwards, all of its wines will be 100% certified organic. The move comes at the start of a new decade, when the emphasis on being 'natural' and transparent is high on the public agenda.
Many companies are expected to follow suit, with organic produce remaining a key draw in European markets such as France or Italy, largely as it is touted to be healthier and more ethically responsible than products farmed using conventional methods. However, there are some concerns surrounding the true sustainability of organic farming, and whether it is really better for the environment.
So what does organic mean?
The requirements for organic certification can differ from country to country, but it is generally a consistent requirement that the farming process does not use synthetic fertilizers or pesticides. Because of this, the label has long been synonymous with 'natural' and 'better for you' claims. In a multiple answer survey, 49% of global respondents agreed that 'natural' refers to organic labelling in terms of food, according to GlobalData's 2019 Q3 consumer survey.
Contrary to popular belief, however, the term organic does not equate to the absence of pesticides. Instead, farmers are required to use 'organic' alternatives, which at times can have the same toxicity levels as their synthetic counterparts.
Is it as good as we're made to believe?
Although organic farming has been hailed as superior to conventional farming, there is evidence to suggest that in certain cases it is as harmful, if not more so, to the environment.
The two main considerations are the pesticides used, which have been discovered to be as toxic to the environment as synthetic ones, and the requirement for more land which encourages further deforestation, leading to a reduced storage capacity of carbon in soils and subsequently, higher CO₂ emissions.
As the average consumer becomes more informed, largely owing to the increased shift towards an information economy, such issues will likely create confusion as to what is 'good' farming and what is 'bad' farming, ultimately damaging sales for organic suppliers as they struggle to justify a higher price tag when compared to conventional produce.
Of course, it is not so black and white.
So, what's the answer?
This should be taken case by case, with the levels of environmental threats or benefits varying in terms of the crop or livestock involved. As mentioned earlier, it also depends on the market in which the product is farmed and sold. The EU and the US's FDA, for instance, have differing definitions of organic produce. In the US, the National Organic Program's National List of Allowed and Prohibited Substances details about 25 synthetic products that are allowed to be used in organic crop production.
With ethical issues continuing to gain traction and movements such as Veganuary raising awareness amongst the general public, issues surrounding the sustainability and impact of organic farming are unlikely to stay hidden. This poses a threat to the validity of the accreditation, which relies on the trust of consumers. It is important that consumers understand that an organic label is not a straightforward guarantee of the most environmentally-friendly product, with more efforts made to ensure full transparency, regardless of the farming type.
For now, the natural perception of the organic offerings looks set to remain, with more and more of these offerings set to hit the shelves in the immediate years of the decade.