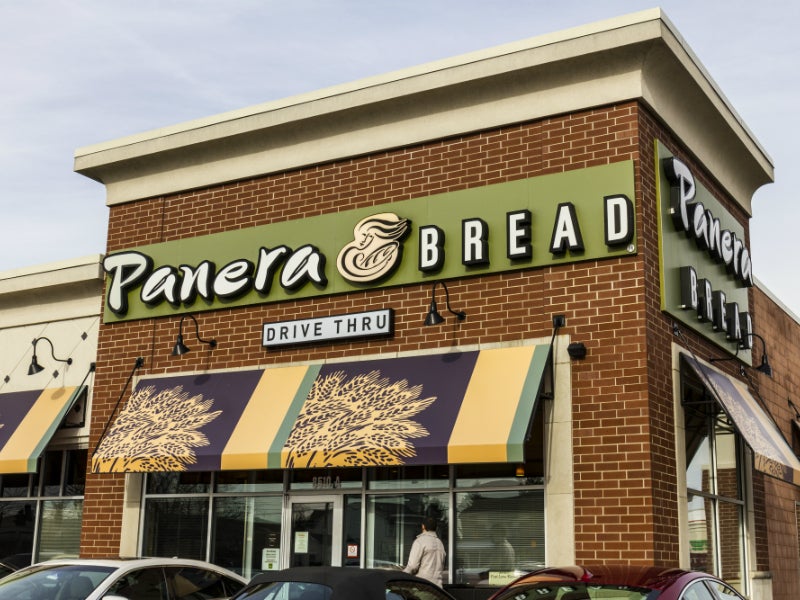 Panera Bread is the next big brand shifting its offerings to meet the needs of consumers as American citizens are under lockdown.
The fast-casual soup and sandwich spot has recently launched Panera Grocery, which allows customers to order cooking essentials such as milk, fruits and vegetables. The company has already established a supply chain and network of drivers to deliver meals.
The newest edition of pantry essentials will add on to what they currently offer, giving consumers the opportunity to buy a couple of those household essentials with their next takeout.
This reflects the changes in consumer behaviour. As people are stuck indoors for the foreseeable future, dependence on delivery has naturally increased. According to GlobalData's Covid-19 weekly tracker, 33% of the US consumers say that they somewhat / strongly agree with the statement that they are ordering more delivery or takeaway than before.
While it has been an overwhelming time for traditional grocery retailers and e-commerce, numerous smaller shops and chains are adapting their service model to include delivery to maintain customer engagement and earn some revenue.
For brands like Panera Bread, which has seen their revenue drop dramatically since the pandemic began, it makes sense to try and grab a piece of the pie, leveraging consumers' need to access basic essentials while avoiding the supermarket if they can.
As they already have the existing infrastructure, it was possible for them to make the change. For locals and independents, changing how they deliver their products and services is a matter of survival in uncertain times.
For consumers, the race to keep them engaged has meant improved services and innovation. Of course, there are longer delivery times and risks associated with it. However, from a customer service experience, this time has shown that even the top brands cannot sit on their laurels. Instead, they have to completely change how they approach their business and services.
And as consumers become accustomed to this lifestyle, there will likely be long-term impacts on foodservice and grocery categories. If you are able to get a soup, sandwich, dessert and some apples, what else could you get in that delivery box?