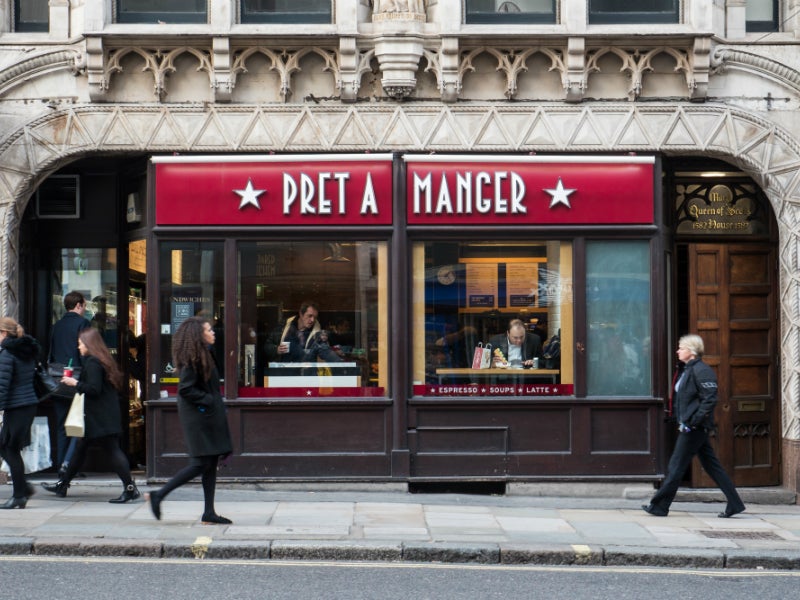 With the lockdown measures in place in the UK for all restaurants, cafes and bars except for collection, a lot of businesses are adapting to the current situation. Many small business owners have been quick to reorganise their operations as take-out or grocery stores to generate sales during the lockdown period.
Pret A Manger's chief executive Pano Christou said: "discussions about introducing a range of whole and ground coffee beans are underway, with products likely to be available by the end of April. My sense is that Pret might be a very different operator model after this if coronavirus persists."
Pret had initially planned to launch a coffee range in supermarkets by the end of the year, however, it is speeding up its plans as a result of Covid-19, as it is looking for ways to reach its customers, while its vast chain of coffee shops remains closed.
According to GlobalData's Coronavirus (Covid-19) Tracker Consumer Survey – Week 4, more than half of consumers from the 11 countries surveyed say that they agree to try to buy products only from their favourite brands. This is good news for Pret and its coffee range, which is already popular with consumers.
As businesses come to terms with the ongoing crisis and adapt to the changing situations, it is imperative for them to look for new ways to reach their consumers and look for new channels and models to adopt. Time is essentially an important factor in this as businesses will lose out on sales and consumers who might shift their loyalty to other brands that are quicker to turn around their operational strategy in the shortest amount of time.
With a wide range of products available under its umbrella-like sandwiches, crisps, soft drinks and soups in addition to coffee, there are ample opportunities for the brand to expand into other product categories and enter partnerships with supermarkets. It will be interesting for consumers to see familiar brands in the supermarket shelves.