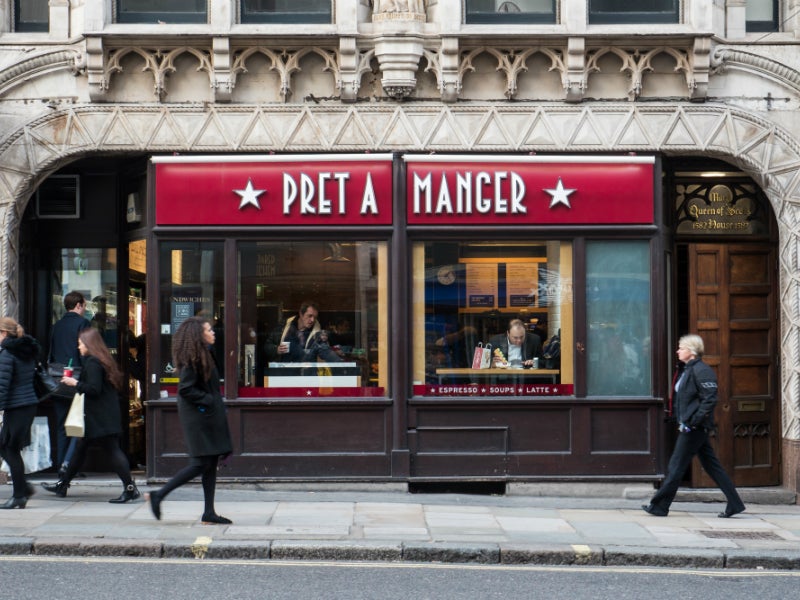 Pret a Manger, an international sandwich shop chain based in the UK, has released a range of products designed for the retail channel to help consumers get the barista-quality caffeine kick that many are missing during the lockdown. This multichannel shift in strategy could become commonplace for foodservice as it is increasingly necessary for survival. By providing another channel for consumers they will create a safety net for revenue dropping to dangerous levels.
British consumers take their coffee needs seriously, being regarded as a coffee 'connoisseur' is all the current rage. Pret's range is tailored to consumers who desire more premium coffee, which is generally perceived to be of better quality. Pret's coffee also invokes a 'cocooning' element, which consumers associate to warmth and comfort.
In week 10 of GlobalData's Covid-19 tracker consumer survey, published on 3 June, results show that 45% of global consumers have completely stopped going to coffee shops and cafes. Such a drastic change in consumer purchasing behaviour due to health and safety concerns means that consumers are going out less, even as restrictions in many markets worldwide are being eased. Many governments around the world had also put in lockdown measures to reduce the rate of COVID-19 transmission, meaning many cafes and coffee shops have had to shut as they are not deemed necessary services. These restrictions are now in part being lifted.
Pano Christou, the CEO of Pret a Manger said that such discussions and plans had been scheduled for the end of 2020, but the pandemic has been a catalyst for the early release. This may be the start of foodservice businesses changing their operational outlook and strategy to incorporate multi-channel delivery of products. Such a shift in their strategy hits two birds with one stone as consumers can get barista-quality ingredients while buying their groceries, maxing out on convenience, while foodservice companies are able to benefit in terms of sales. This means that if there was to be a second global crisis or a second coronavirus wave, then businesses have a contingency plan to help increase revenue under challenging circumstances.
In order to survive, businesses will need to continue to think out of the box and create retail-ready ranges of coffees and bespoke coffee machines. The release of coffee machines and pods could help coffee franchises diversify and increase profitability through such a difficult time.