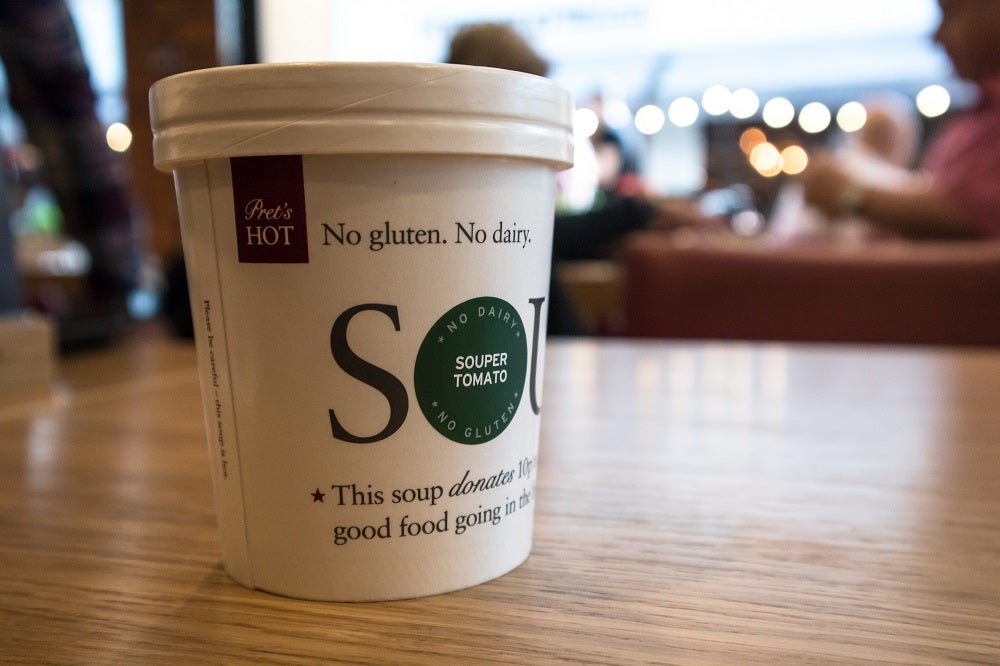 Pret has launched a new 'Heat Me At Home' range that offers soups and macaroni cheese. Customers can pick up their food from one of Pret's newly opened stores or order online for delivery. At present, the range features three of Pret's most popular soups; Pea & Mint, Mushroom Risotto and Chicken & Butternut Risotto. The brand's intention is for consumers to "easily cook a well-loved Pret recipe at home."
As of week 10 of GlobalData's COVID-19 tracker survey, published June 3rd, 41% of global consumers are spending slightly/significantly more time cooking/preparing food at home. This suggests that a significant proportion of people are retaining their "at-home" behaviour, even as social distancing and the strictest forms of lockdown ease.
Pret's response is a smart adaption to the COVID-19 pandemic since more people are working from home than ever before. It also maximizes new consumption occasions by giving consumers the perception that they are actively involved in the creative process of cooking, rather than just buying to takeaway. Keeping in mind its traditional consumer base of office workers, Pret's new launch is also well adapted to the reopening of offices as lockdown eases. In anticipation of a return to higher office footfall, Pret's new range allows consumers to take food to the office to be heated quickly on the hob or in a microwave – utilities that are increasingly commonplace in workspaces today.
This is a similar response to other quick-service restaurants that have already taken the lead on adapting to the COVID-19 crisis. In the face of the pandemic, the workplace faces unprecedented long-term changes as some employers tout permanent remote working. Leon has turned its 65 UK restaurants into shops, selling meals by click and collect and delivery. QSRs must, therefore, be flexible to meet potential irregularities in consumer footfall. Pret's launch of "heat me at home" products may indicate a pivot towards encouraging consumers to take-away, rather than dine in-store.
In the meantime, orders are available for takeaway in re-opened Pret shops around the UK, and for delivery through Deliveroo, Uber Eats and Just Eat; depending on the location. The brand has also committed to stocking vegetarian options in Veggie Pret shops. This latest innovation comes on the back of its May launch of its first retail coffee range, including three organic coffee products that are on sale on Amazon UK and in-store. Pret now has 300 shops open for takeaway and delivery across the UK, and aims to re-open more over the next fortnight.