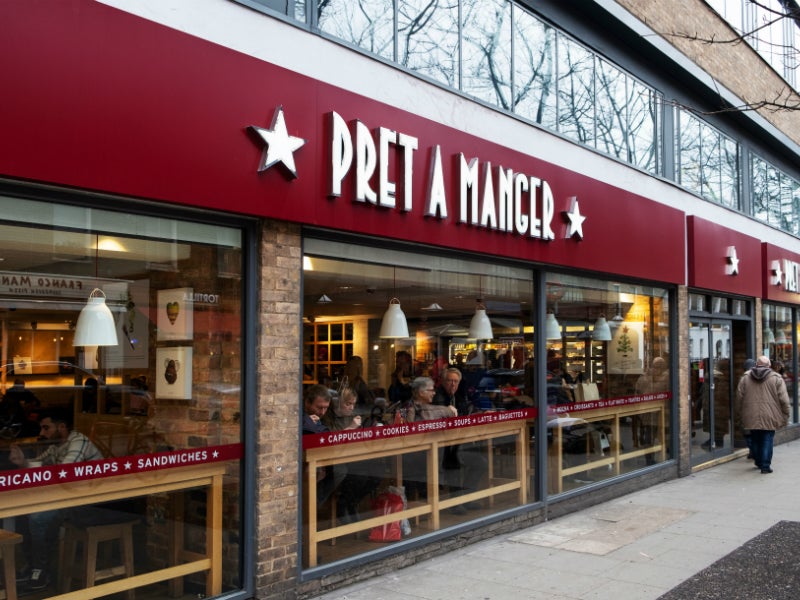 Quick service restaurant Pret has introduced bakeries in all ten of its Veggie Pret sites from 21 July. Stores have launched bakeries in-store, in addition to a menu overhaul that brings eight new vegan treats that are available for takeaway and delivery. New creations like the Ultimate Vegan Brownie and the vegan raspberry and coconut muffin will make Pret UK the first food-to-go brand to offer an entirely vegan bakery counter.
The latest change is part of Pret's pivot towards streamlining its services for the new post-lockdown operating environment. This follows recent news that 30 sites will close to reduce its workforce to meet new safety measures and lower footfall. In response, Pret has experimented with a range of trials to meet the new demands of its consumer base. This includes Click and Collect service in some of its London stores and an evening delivery menu to gauge the popularity of food beyond its traditional closing time.
Pret's new bakery innovation is a smart move to maximise its product offering in a society where consumers have dramatically changed their work habits. With more people working from home than ever before, Pret hopes to emphasise its operation towards on-the-go consumption. With an entirely vegan bakery counter, the brand is tapping into trends on health and wellness that has seen non-meat diets gain huge popularity in recent years. According to GlobalData's Coronavirus (Covid-19) Recovery Week 3 Consumer Survey, 16% of UK millennials follow a vegetarian or vegan daily diet. This demonstrates how Pret's key audience of young consumers is more likely to adhere to non-meat consumption than the national average.
In light of the pandemic, concern about virus transmission and compromised food quality has seen consumers become more receptive to plant-based alternatives. According to the Vegan Society, one in five UK consumers cut down on meat consumption during the lockdown period with 15% of respondents also reducing their dairy / egg intake. The launch of 15 new vegan adaptions at the start of this year shows Pret's willingness to listen to consumers and adapt to rapid changes in consumer demand. With Veggie Pret stores now into its fourth year of successful operation, the new vegan bakery counter is surely the next step ahead of the curve.