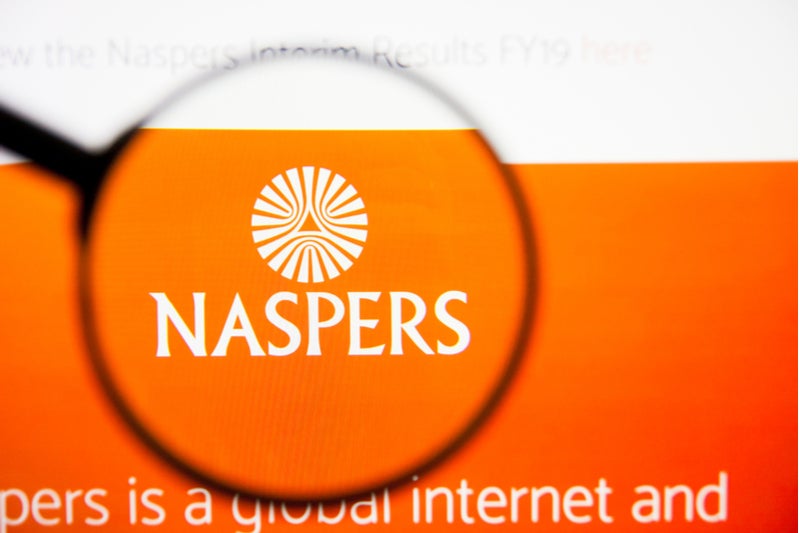 The proposed merger between Just Eat and Takeaway.com now values Just Eat shares at 761 cents. This is down from the initial 937 cents in July. Naspers' $6bn cash bid was priced at 910 cents per share. However, it was rejected by the Just Eat board, who believed it undervalued company assets and future growth potential.
Naspers' bid comes amidst a falling share price of Dutch firm Takeaway.com. This has impacted the value of the all-share offer.
The latest move could prompt a bidding war, as evidenced by interest from Chinese conglomerate Tencent who have offered $6.3billion. This leaves the Just Eat board with an important decision on which path the company should take.
The proposed merger between Just Eat and Takeaway.com looks less attractive by the day. So, if the Naspers' bid moved closer to the valuation set by the Just Eat board, it would be the logical choice to accept.
Investment by Naspers could increase Just Eat's growth and market share
Although Just Eat experienced strong growth of 25% in Q3 of 2019, this is down from 30% growth from the first half of the year. This led to concerns that it is losing market share to rivals Deliveroo and Uber Eats.
If a deal were to be struck, Naspers' CEO, Bob van Dijk, claims significant investment would follow. He argues that to increase success on a global level Just Eat needs substantial investment in technology, product development and delivery capabilities.
Since 2016 Naspers has invested $2.8bn into its online food delivery empire. This currently covers 41 countries and 400,000 restaurant partners. This pledge of investment therefore seems unlikely to be an empty promise. Certainly Naspers are looking to expand further to suppress the threat of rivals Deliveroo and Uber Eats.
Naspers already control Swiggy, India's leading on-demand delivery platform. They also have Latin America's largest food delivery app, iFood, which Just Eat has also invested in. Such a strong industry presence and investment history indicates the deal could be a wise move for Just Eat, especially if the company is to fulfill aspirations of global expansion.
Proposed merger is losing attraction despite showing initial promise
Although Van Dijk has stated the Just Eat management team would remain in place, becoming a subsidiary of another firm would undoubtedly reduce autonomy.
The proposed merger with Takeaway.com would not pose this problem. It would give Just Eat investors 52% ownership, with Naspers' bid potentially prompting Takeaway.com to increase this further.
Switzerland apart, Just Eat and Takeaway.com have little geographical overlap. Therefore the merger makes logistical sense for improving customer reach and establishing greater industry presence.
Despite this, the merger does not appear as attractive as it did in July, because Takeaway.com declared an adjusted loss of EUR11m ($12.4m) in 2018.
Investors including Aberdeen Standard and Eminence Capital have already rejected the merger. Eminence Capital having taken a short position against the Dutch firm.
Activist investor Cat Rock is supportive, citing future shareholder returns. However, its large stake in both firms provides a more obvious motive.