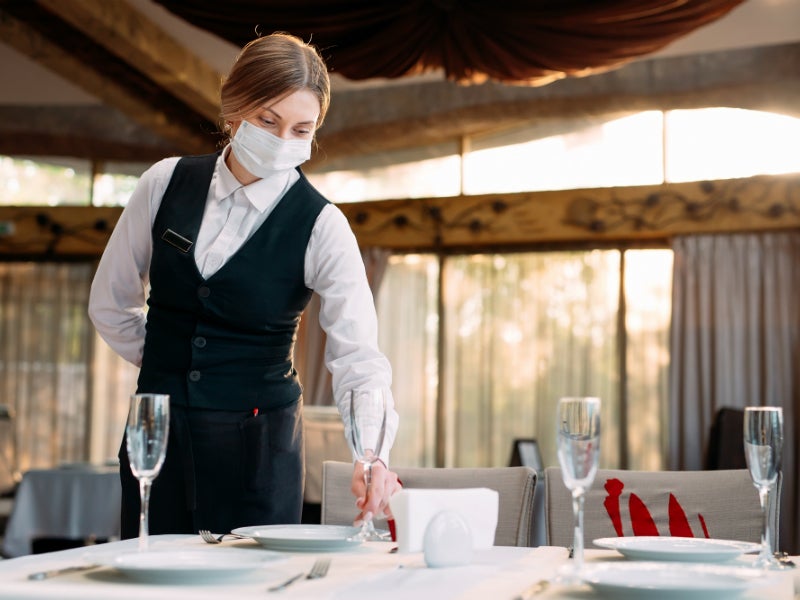 Restaurants are facing many challenges, particularly in terms of maintaining safety and adhering to the requirements of social distancing due to Covid-19. Providing consumers with a safe environment that they can trust and at the same time enjoy without having to worry about their health is imperative if operators wish to encourage return visits.
According to GlobalData's Covid-19 tracker consumer survey in the UK, which was published on 3 June, in week ten, 83% of consumers admitted that products or services that feel 'trustworthy' or 'risk-free' influenced their purchasing choices.
As restaurants, pubs and bars gear up to begin safe reopening in July – with new talks seeing the date being potentially pushed forward to 22 June – the mobile ordering app, OrderPay has partnered with several more popular chains, looking to help them meet social distancing requirements. Operators are looking to use the latest technology such as the OrderPay app to make the dining experience 'risk-free' and build trust in consumers who will be wary of going out to their favourite restaurants.
The platform, which has already partnered with 6,000 pubs and restaurants, allows table ordering and payment and is being adopted by operators, including Wasabi, Tortilla, Drake & Morgan and Chopstix, with several other partnerships in the pipeline. What is more, the app, which was trialled with Pret a Manger, Pizza Express and Five Guys last year, will launch in July in line with restaurants, hotels and pubs being able to reopen, according to the government guidelines regarding Covid-19.
The order and payment platform uses 'tap and go' technology so customers can serve themselves to reduce contact with staff and queuing, while beacon technology allows servers to identify where guests are sitting in a restaurant to facilitate easy table service.
Partnerships like these can help restaurants get back on their feet, as well as to adapt to cautionary consumer behaviour.