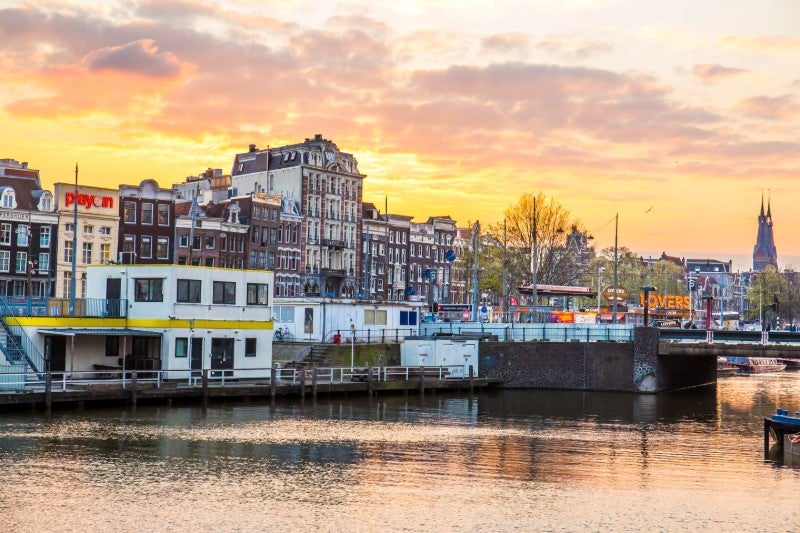 Vegan restaurant and bar Mediamatic ETEN, based in the Dutch capital Amsterdam, is trialling a new, safe-dining concept dubbed 'Quarantine Greenhouses'. The idea behind it is to seat up to groups of three people in individual glass 'greenhouses', that will provide a safe and novel dining experience. The greenhouses are located on the waterfront outside the restaurant, offering consumers a serene and private space where they can enjoy the view, whilst the food is served on long, wooden planks to maintain a safe distance for staff and guests alike. All staff must also wear protective gear. As per GlobalData's Covid-19 tracker consumer survey, in week 7, 85% of global consumers admitted that products or services that feel 'trust-worthy' or 'risk-free' influenced their purchasing choices*.
Interestingly, the execution of the safe-dining 'greenhouse' concept creates a somewhat premium appeal. Rather than busy and loud restaurants, customers are provided with their own exclusive worlds, affording them the luxury of dining out while still maintaining safe practices, further tying into the prevailing demand for 'risk-free' experiences.
Mediamatic ETEN hopes to reopen on 21 May, following a recent announcement from the Dutch Government to ease the country's lockdown measures; the government has outlined a four-month proposal to phase out social restrictions provided the coronavirus infection rate continues to decline.
Novel, safe-dining solutions such as this could potentially offer a stable source of revenue, and encourage a return to normal, albeit safe, dining practices. What's more, the restaurant offers a €40 discount for lone diners, while it charges an additional €40 for groups of three – this helps to remind consumers of the importance of social distancing, tying into social responsibility trends that are seeing companies work together with communities during this trying time.
The downside is that this is not something that every operator can achieve. Logistically speaking, in order to convert an outlet into a socially distanced dining space, with sci-fi-esque pods to boot, operators will need ample space, which may not be possible in urban areas. Moreover, challenges remain in terms of redirecting tourist revenue. In holiday hubs such as Amsterdam, restaurants and bars will need to find new sales channels during the summer months, which would have been peak season for international arrivals, while travel restrictions are expected to still be in place.
That said, it is a quirky solution to an ongoing challenge. More than anything, it highlights the need for flexibility and creative business models that will allow operators to continue with business even after lockdown restrictions are lifted, particularly as cautionary consumer behaviour is expected to last long after lockdown.
*GlobalData Coronavirus (COVID19) tracker consumer survey – Week 7 – global – somewhat/often/always responses combined (Q18_7)